In addition to the formal courses, all students attend the Monday Lecture Series,  these lectures are given by speakers on a wide variety of topics-some technical, but many on quality of life, historical, or current events topics. The Monday lecture series is designed to expand Webb students' education in both technical and non-technical subject areas. View our current lecture schedule and watch past lectures below. All videos are available on the Webb Institute Vimeo Channel.
Also, once or twice a year, a formal, evening lecture of the Zeien Lectures Series is presented.
If you have a suggestion for a Monday lecture or would like to present one, please contact Dean Matthew Werner at mwerner@webb.edu.
Fall 2015 Monday Lecture Schedule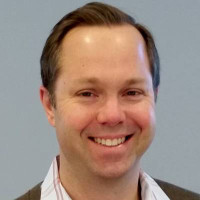 Monday, September 28 2015
Mr. Greg Beers, President- Bristol Harbor Marine
"Creating the Domestic Marine LNG Market"
Greg Beers, PE, is the President and a Principal Naval Architect at both Bristol Harbor Group, Inc. and The Shearer Group, Inc., naval architecture and marine engineering firms located in Rhode Island and Texas respectively. Greg is a Professional Engineer (P.E.) in Naval Architecture and Marine Engineering (formerly Ship Design Engineering), and has earned both a Master of Science in Engineering and a Bachelor of Science in Engineering in Naval Architecture and Marine Engineering from the University of Michigan. In addition to his extensive design and engineering experience, he previously worked for the National Undersea Research Center where he acquired both valuable "at sea" experience, and "real world" problem solving capabilities. Greg is a past Chairman of the New England Section of the Society of Naval Architects and Marine Engineers and a member of the Society's Scholarship Committee. Greg also sits on the external advisory board for the University of Michigan Department of Naval Architecture and Marine Engineering. In addition, Greg has guest lectured at the U.S Coast Guard Academy and Massachusetts Maritime Academy, and is active in the Propeller Club, The American Waterways Operators and is a member of several other industry and technical societies.
Assistant Professor of Electrical Engineering at Webb Institute
"Shipboard Energy Management"
Professor, Webb Institute & SUNY Maritime
"Adventures in Constitutional Law: Separation of Church and State"