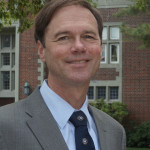 After considering input from the many stakeholders that comprise the Webb community, the Board of Trustees selected the Bentel & Bentel design for our new Academic Center. Located on the second terrace in close proximity to Stevenson Taylor Hall and the Livingston Library, the Academic Center will be readily accessible by students and faculty. The Center will house classrooms and lecture halls, student team rooms and conference rooms, faculty offices, and the Couch Lab (our computer technology center). It will be a modern teaching facility which stylistically complements the Georgian architecture of Stevenson Taylor Hall. We are nearing the final stages of Schematic Design, roughly equivalent to the preliminary design phase in shipbuilding. Please check back here for updates!
At Homecoming, we look forward to updating alumni on the design status. We anticipate start of construction in early 2018 and opening of the Academic Center for the 2019 fall semester.
-President R. Keith Michel '73
On Monday, March 6, 2017, Founder and President of 4aBetterBusiness Paul Vragel '72 is scheduled to speak to students as part of Webb's Monday Lecture Series.  Vragel will address students on the topic, "Using Systems Engineering to Achieve Transformational Business Results."
Based on transformational results achieved by 4aBetterBusiness in manufacturing, distribution and B2B services companies, the presentation will cover the core insights that enable transformational results, an example of systems engineering applied to a design and manufacturing company, implementation issues to ensure management and employee buy-in, tools that can be used immediately, and resources for further reference and investigation by the students.
During this year's Alumni Banquet, several Webb Alumni and Faculty were honored by The Society of Naval Architects and Marine Engineers (SNAME). Some were named Fellows, while others received awards for their 50 years of membership, outstanding service, and work in the industry.
Congratulations to all this year's honorees!
SNAME Fellows:
Michael Martin, Professor of Electrical Engineering
Richard Royce, Professor of Naval Architecture and Director of Research
Russell Hoffman '74
50-year Golden Membership Certificate:
Peter Fontneau '68
John Glaeser '68
Michael Goodwin '69
Ralph Johnson '68
Thomas Koster '67
William McCreight '67
James Royle '66
Paul Snyder '69
Robert Walsh '66
The Elmer L. Hann Award – Honorable Mention:
Christopher Rose '11, et al. for their paper, "Automatically Determining the Latest Possible Equipment Installation Times for Shipbuilding."
The Lisnyk Student Design Competition – Third Place:
"Ice hardened Medium-Sized Combatant Design Proposal"
University of Michigan
Faculty Advisor: Dr. Matthew Collette '99
Certificates of Appreciation:
Matthew Tedesco '91 – For his dedication, service, and active participation as the Editor of MT
Bruce Rosenblatt (Hon.) and Webb's Chairman of the Board, for 22 years of service and active participation on the SNAME Maritime Convention Committee.
Photos from the 2016 Alumni Banquet 
The 2015-16 Webb Alumni Fund (WAF) exceeded expectations AGAIN!
Contributions were $1,888,689 exceeding last year's amount by $341,610 (22%) and our 2015-2016 goal by 28%. The average gift increased to $2,295 (up 17%).
Participation was record-setting this year at 76.3% for Alumni and 73.5% for the Alumni Association overall. Congratulations to all who were a part of this year's success; for those who couldn't give this year, we look forward to your participation in the 2016-17 WAF. I owe a special thanks to the dedication of the Class Agents and Group Leaders who really are the key liaisons to the Alumni Association base.
We can't mention the WAF success without noting the achievements and efforts of the comprehensive Campaign for Webb. The successes are purposely interdependent. The momentum we've previously established in the Alumni Fund has been and will continue to be critical to the success of the Campaign for Webb. The Campaign was publicly launched on September 10, 2015. Every dollar contributed to Webb from July 1, 2013 through June 30, 2019, including your Alumni Fund gifts, counts toward the comprehensive Campaign for Webb. The contribution and participation levels illustrate the strong commitment the Alumni Association has to Webb's achieving its financial goals.
Twenty classes achieved 100% participation, which is inspirational: '44b, '48, '49, '52, '53, '54, '55, '59, '60, '67, '69, '70, '95, '05, '07, '09, '11, '13, '15, and '16. I would like to point out that the class of 1995 is the first class of this decade to feature 100% participation in quite some time. Congratulations to all of you!
Last but not least, I'd like to change tracks a little bit. Filling the shoes of John Malone '71 was a task I did not take lightly. The commitment is significant but I have to say that I am glad I have taken on the position. Not only is it an effort that I fully stand behind, it is one that the grand majority of alumni, honorary alumni, friends, and family stand behind as well. That is by far the most rewarding part of being the WAF chairman. Serving as Chair reminds me of what I enjoyed most about Webb, the tight sense of community. I have connected with so many of you and apologize to those with whom I have not yet had the opportunity to do so. As you can imagine, getting to know 1100+ people is a monumental task, but one I face with enthusiasm. The class agents, group leaders and I, are here to urge you to be a part of the Alumni Association. Sometimes the gentle reminders turn into urgent reminders (Webb grads never got extra credit for turning things in early), but nevertheless it's personally rewarding to see the Alumni Association support the school in such significant ways.
See you at Homecoming!
-Jake M. Neuman '93
Alumni Fund Chairman
(Photo Caption: Jake Neuman '93 with Dean Matthew Werner '95, PG '97 at the Alumni Banquet in November 2016)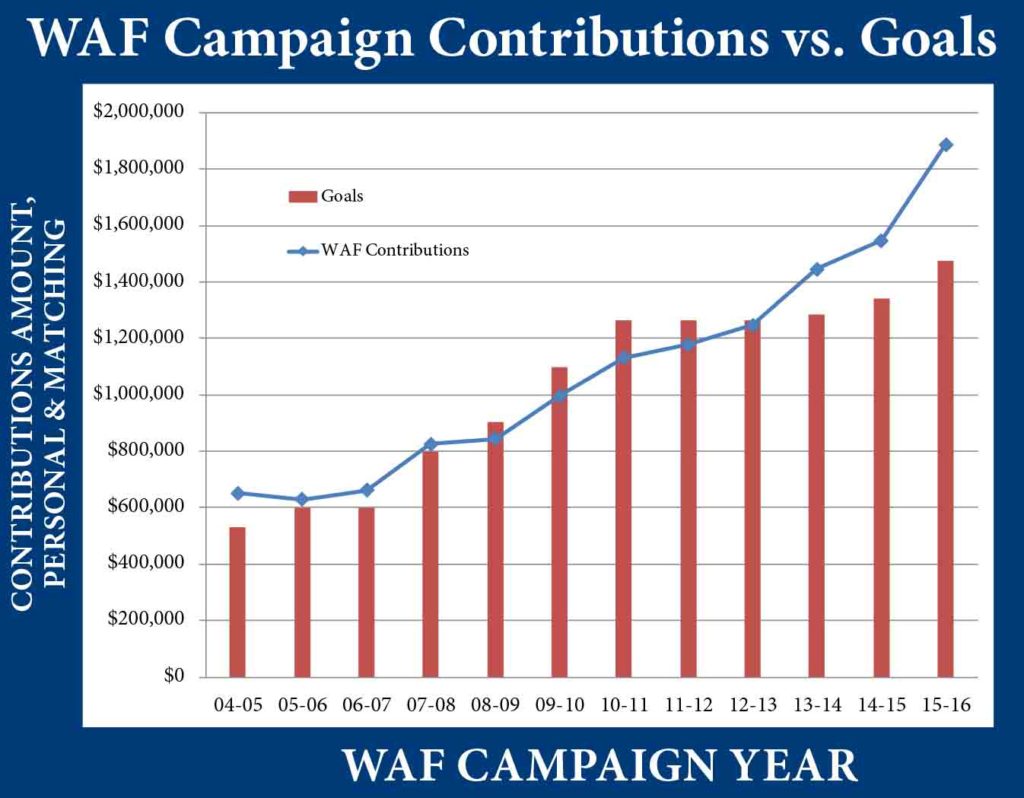 If you'd told Aurore (Rorie) Zuzick '09 10 years ago that she would eventually represent the U.S. Navy on NATO's Ship Design Capability Group Specialist Team, she wouldn't have believed you.
"Who thinks that?" she laughed while reflecting on it. "I just wanted to make a small boat that you could easily repair, and I ended up here. My father was in the Air Force, my grandfathers were in the Navy, so the family was pro-DOD, but I hadn't realized that I would go into the Navy world myself. But I'm very pleased I have."
That's the kind of opportunity that has become routine for Zuzick, who works as a naval architect in Carderock's Full-Scale Trials Branch at Naval Surface Warfare Center, Carderock Division in West Bethesda, Maryland. She never predicted the smaller boats that were a daily part of her life growing up would lead to her conducting performance trials on the Navy's massive, powerful ships.
"I grew up on Cape Cod, so we always did boating," Zuzick said. "Sailing mostly, but rowing, too. Anything that floated, we were on it: put on a jacket and go play. It's a total New England thing."
Zuzick said she spent several summers working for a small boat dealership growing up, which involved rigging, fixing, assembling and repairing boats. This was the first time she became interested in learning about boat building, but her life wouldn't head in that direction immediately. She spent her high-school years competitively snowboarding, which she returned to after she found a stint attending Massachusetts Institute of Technology not to her liking at the time and decided to try something else. At first, that meant moving out West and being a ski bum for three years before realizing she needed to return to what she loved. This meant becoming a "Webbie" by attending Webb Institute, a tiny school on Long Island, New York, that graduates 15 to 20 students a year in just one degree plan: naval architecture and marine engineering.
"There are a ton of Webbies in the Navy," Zuzick said. "It's a really small pool, but relative to Webb's size, a lot of them end up working for the Navy, maybe half. In the small world of naval architecture, people get really excited when they meet another Webbie."
At Webb, Zuzick found working on computational fluid dynamics (CFD) the most interesting and decided to pursue that her senior year.
"Water is very complicated. It's a very challenging problem to solve. CFD is really a field that was enabled by big computers. It's been growing, and it's gotten more interesting, particularly back then [in the late 2000s]," Zuzick said. "I met another Webb alum and he told me, 'If you want to do your senior year internship at Carderock, we can make that happen.' I knew what Carderock was, but what initially drew my interest was CFD. The nerdy subject matter kind of got me in the door, and then when I learned about the quality of these facilities and the mission of the command, I was hooked."
Zuzick's main duties involve testing the ability of ships to perform certain activities safely in certain weather conditions. She usually works at West Bethesda and the Washington Navy Yard, but she also travels, sometimes to underway surface ships. She said doing that has definitely given new meaning to terms like "reliability metric."
"You have to deal with what you have out there – it's not about a PowerPoint slide. Your crew is not sleeping when they're fixing something that's broken. So you get a good reminder to have perspective on things like that when you have an opportunity to be at sea for a good little while," Zuzick said. "We go out for one to three weeks and we're out there working like crazy. You get to meet everybody, you get to ask questions and you get to learn about how your work affects the people in the fleet. That's an important relationship you don't get when you're in the office all the time.
"These ships have to float, they have to go at the speed you want with the power you've given them, getting as far as they need to with the fuel they have, and so on, sometimes in really bad waves," Zuzick continued. "It's kind of a nutty jigsaw puzzle, but it's interesting when you've got bugs to work out. You learn a lot from the process, and it's really fun."
Since coming aboard Carderock in 2009, Zuzick earned her master's degree in mechanical engineering from the University of Maryland. She spent time last year as a member of the Leadership Education and Development (LEAD) Program, an unexpected opportunity she said she was grateful to Carderock Technical Director Dr. Tim Arcano for selecting her for the program. The LEAD Program was developed to provide high-performing, journey-level professionals at Carderock with the strategies and tools to lead across the division. Through the program, participants develop and strengthen their leadership skills and obtain a broader outlook of Carderock and Naval Sea Systems Command (NAVSEA) by participating in activities that range from book discussions to rotational assignments.
Zuzick said another perspective moment for her was bringing her family to October's commissioning of the Navy's newest and most technologically advanced warship, USS Zumwault (DDG 1000), in Baltimore. She said that she doesn't often get a chance to step back and think about what she's been a part of in this job, but seeing their reaction made that happen for her.
"They were over the moon; they were so impressed and it reminded me in turn that it really is very impressive and important," Zuzick said. "Of course, a lot of other people did a heck of a lot more work with that ship than I have, but I've been working on it for pretty much the whole time I've been with the Navy, and it's exciting just to say you're doing something that benefits other people."
Zuzick said when she isn't working, she's usually sailing with her husband, Travis, a boat builder in Annapolis whom she wed in September. But whether it's with small boats in her spare time or surface ships at work, it's a sure thing this Webbie will be working and playing on the water for a long time to come.
Naval Surface Warfare Center, Carderock Division, a part of Naval Sea Systems Command, leads the Navy in hull, mechanical and electrical engineering. Headquartered in West Bethesda, Carderock Division employs approximately 2,000 scientists, engineers, technicians and support personnel and includes detachments in Norfolk (Little Creek); Port Canaveral, Florida; Fort Lauderdale, Florida; Memphis, Tennessee; Bangor, Washington; Ketchikan, Alaska; and Bayview, Idaho.
Story provided by Dustin Q. Diaz, Naval Surface Warfare Center, Carderock Division Public Affairs