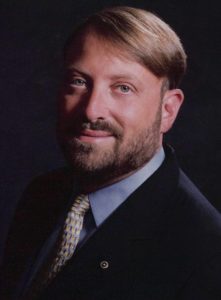 Bruce S. Rosenblatt served as President of his family-owned business, M. Rosenblatt & Son, Inc. (MR&S), a full service naval architecture & marine engineering company established in 1947 jointly by his grandfather, Mandell, and his father, Lester.  He is now President of Bruce S. Rosenblatt & Associates, LLC (BSR), naval architects & marine engineers, the successor organization of MR&S.
Mr. Rosenblatt proudly employs a number of Webb Institute alumni, and has taken on several Webb student interns over the years, as well as very generously contributed to Webb's Mission and Strategic Plan.  From 2005 to the present, he has served as a member of the Webb Board of Trustees, the last year as Chairman providing guidance, time, and talent; for that we will be forever grateful.
He has also devoted significant time to professional and educational organizations, in addition to numerous boards – some but not limited to, ABS Advisory Council, SUNY Maritime College Engineering Advisory Board, University of Michigan – Dept. of Naval Architecture & Marine Engineering Advisory Board, the Shipbuilders Council of America, the American Society of Naval Engineers, the Society of Naval Architects and Marine Engineers and the Royal Institution of Naval Architects, the last two as their President.  He has received numerous awards for these activities, including the Vice Admiral Emory S. "Jerry" Land Medal from SNAME in 2007.
Mr. Rosenblatt will serve as the principal speaker at Webb's commencement ceremony on Saturday, June 17, 2017.
Students, family, faculty, alumni and friends can follow commencement activities online, including a live stream broadcast.