Woodlawn Tour & Webb Bronx Site Visit
May 21, 2017 @ 7:30 am - 2:30 pm
Event Navigation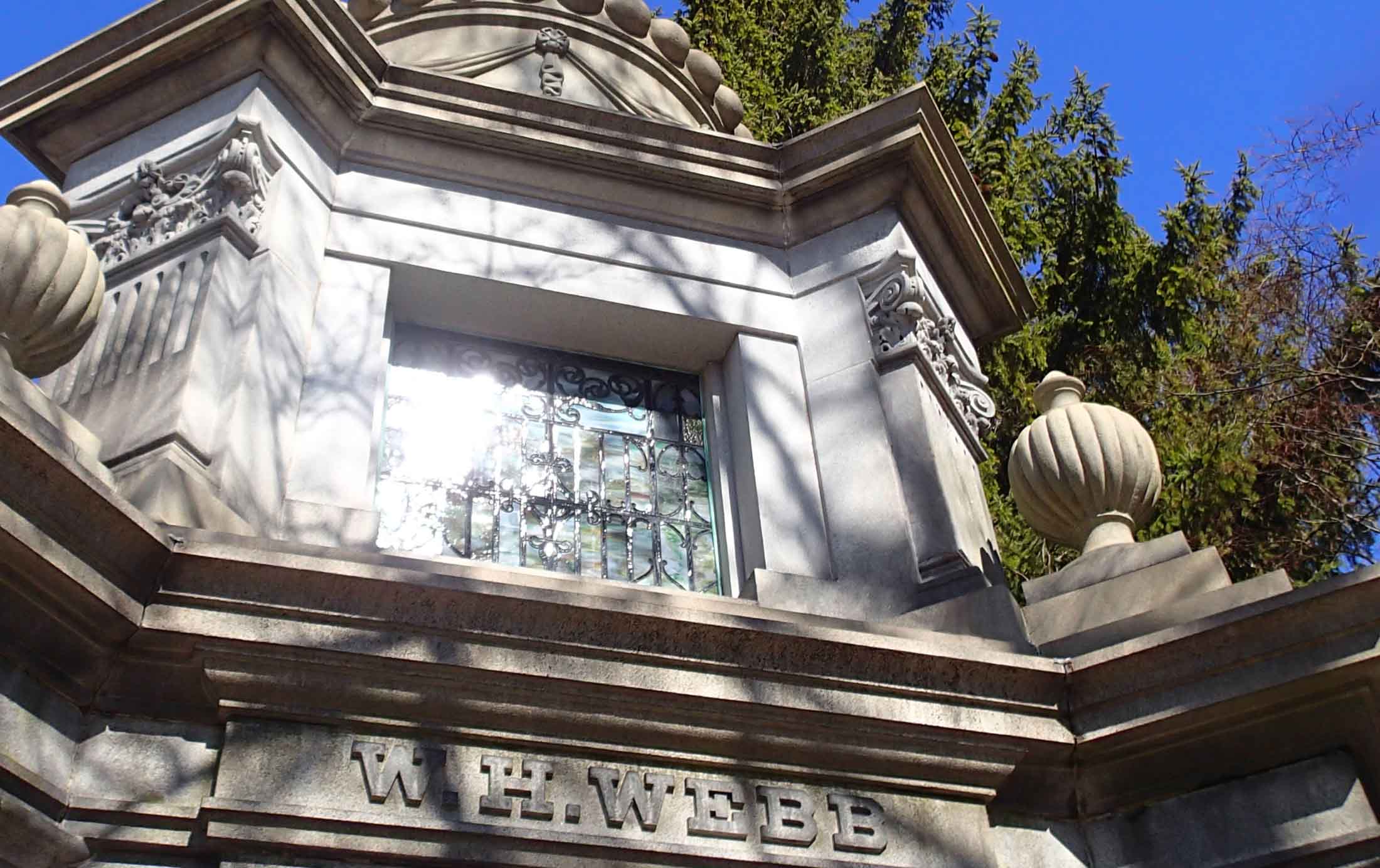 Registration is full
Ever wonder what the Webb sites in the Bronx look like today? Join us on Sunday, May 21, 2017, for a visit to two important vestiges of our common past, the location of Webb's Academy & Home for Shipbuilders and the recently restored Webb Family Mausoleum at The Woodlawn Cemetery.
PRICE: $30 dollars per person, lunch included, with non-alcoholic beverages. Please check back for updates.
TIME:
7:30am – Continental breakfast @ Webb
8:30am – Depart Webb
Swing by Webb's Academy & Home for Shipbuilders Site, then to Woodlawn Cemetery for guided tour by van.
11:30am – Rambling House
2:30pm – Return to Webb
If interested in participating, please email Gailmarie Sujecki, gsujecki@webb.edu or call 516-671-2277.
Participation is limited to 30 people.
---
DETAILS: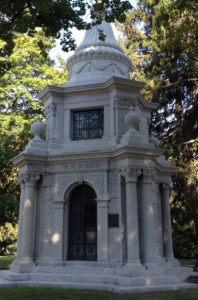 We will depart from Webb Institute in Glen Cove after breakfast, traveling in Webb vans to the former site of Webb Institute of Naval Architecture in the Bronx for a quick tour of the site of the old school. While the school buildings were demolished in the late 1940s following sale to a developer, we can gain a sense of the Grand Concourse and this historic neighborhood with its views over the Harlem River.
After a short drive, we will then visit The Woodlawn Cemetery where we will have a guided tour of this important National Historic Monument site, which includes the resting place and monuments for Adm. Farragut, Cornelius Delameter (one of the builders of Civil War monitors), and Webb's shipbuilding customers. We will then see memorials for notable New York industrialists including the chapel donated by F. W. Woolworth, the Gates mausoleum for the founder of Texaco, the tomb of John Gould, and the Webb circle of W. Seward Webb's family, distant cousins of William H. Webb.
Jay Carson '73 will offer a brief discussion of the family members interred in the Webb Mausoleum, including the missing member of the family buried in Newark. The visit will conclude with a visit to the Stevenson Taylor family plot.
We will then relocate to the nearby Rambling House, an Irish pub with a reputation for fine food and service for a buffet luncheon. While lunch is served, two brief presentations will be offered. Ms. Olsen will discuss the Woodlawn Preservation Training Program, a notable community outreach and apprentice project that was responsible for restoration of the Webb Mausoleum. Jay Carson will trace the history of the Webb family from the Crusades to their immigration from Stratford-on-Avon with the Winthrop Fleet, through the Revolutionary War, and the War of 1812. We will return by van to Webb Institute in Glen Cove after lunch.
This excursion is sponsored by the Fine Arts Committee of the Webb Institute Board of Trustees. Sincere thanks go to John Costello for his efforts to arrange conservation and to Matthew Fox '04, Jay Carson '73, John Malone '71, James Royle Jr '66, and Gene Schorsch '52 for their financial contributions.