Our students have a wide variety of extracurricular interests. Student clubs provide Webbies with the opportunity to participate in many different activities.  We encourage all of our students to become involved in a current student club or to create a new student club that might better fit their interests.
Click below for more information on a specific club.
The Anchor Club

So God has given both his promise and his oath.  These two things are unchangeable because it is impossible for God to lie.  Therefore, we who have fled to Him for refuge can have great confidence as we hold to the hope that lies before us.  This hope is a strong and trustworthy anchor for our souls. Hebrews 6:18-19a, NLT
Mission: Anchor is a non-denominational group of Christian believers who share a love for God.  Our mission is to provide opportunities to strengthen faith, grow spiritually, build Christ-centered friendships, and focus our lives on God.  Our goal is to Anchor students to God amidst the busy and chaotic life at Webb.  We welcome and encourage all students, staff, and faculty to attend all of our events.
Activities: There are no dues or attendance requirements.  Transportation to churches in the area is organized by Anchor, utilizing either Webb vans or member's personal vehicles.   A weekly student-led Bible study meets on Thursday evenings at 9:30 PM, discussing meaning and applications of Biblical passages.  Additionally, we meet on Thursday afternoons for worship and praise at the same time.  The student leaders are assisted by Dave Collins '73, Pastor at Sea Cliff Gospel Chapel.  We offer the opportunities to attend retreats and conferences with supporting ministers such as Sea Cliff Gospel Chapel, Navigators, and Inter-Varsity.
Marine Technology Society (MTS)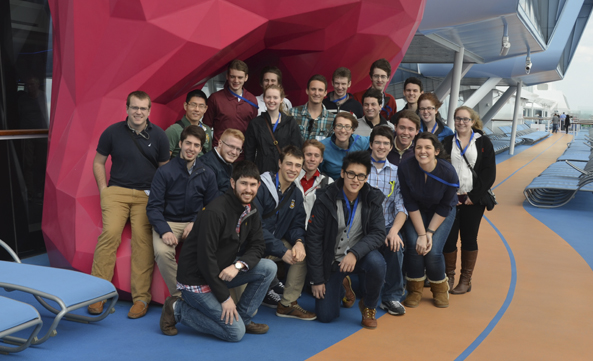 The Marine Technology Society (MTS) is a professional society whose mission is to promote understanding and application of marine technology through education and information dissemination (mtsociety.org). MTS strives to be the leading authority and advocate for marine technology, which incorporates varying disciplines such as naval architecture, mechanical engineering, electrical engineering, and computer science. Applications of marine technology include underwater remote-operated vehicles (ROVs), instrumentation, and alternative energy generation.
In 2010, Webb formed an official student section of MTS, consisting of over a third of the student body. Student members are eligible for benefits such as discounted membership rates and opportunities to network with marine technology professionals around the country.
The Running Club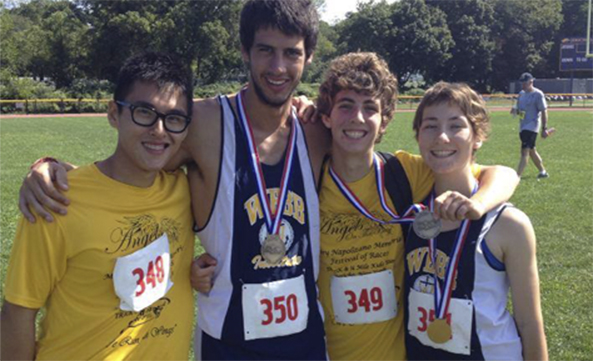 The Running Club is a group of students with the shared interest of running. They compete in several local road races and cross country meets. Webb graciously funds all race entry fees for any student who chooses to race. Race highlights include the Ocean to Sound Relay (which they run as a team from shore to shore on long island), The Great Cow Harbor 10k, and The Power of One Family Fun Run.
Society of Naval Architects and Marine Engineers (SNAME)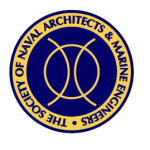 Webb was founded in 1889 by William H. Webb, who was the first signature on the original SNAME charter over 120 years ago. The student section officially formed in 2005, and is proud to be still going strong with one of the largest student memberships in the country.
Today Mr. Webb's legacy lives on in the students at Webb Institute in their passion and dedication to the industry as reflected in their continual activity in the Society of Naval Architects and Marine Engineers programs and regional/annual meetings. For more information on SNAME, please visit their website at sname.org
Webb Family Singers (WooFS)

The WooFS meet twice a week and perform at major school events throughout the year. Students, staff, and faculty with an interest in learning to sing are always welcome to attend.  No prior singing experience is necessary, only regular attendance at rehearsal and in the case of novice singers, extra one-on-one help with the director as needed. The WooFS perform a wide variety of repertoire from sea shanties and Christmas carols to renaissance polyphony and folk music in foreign languages.
Women of Webb

The Women of Webb, in conjunction with the Society of Women Engineers (SWE), organize and volunteer at events that promote women working in the engineering field.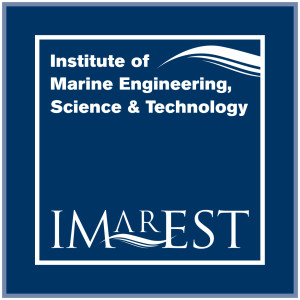 Webb students are now members of IMarEST, the Institute of Marine Engineering, Science and Technology. Based in the U.K., IMarEST is an international society for professionals operating the spheres of marine engineering, science and technology. The Institute has more than 15,000 members in over 100 countries. Membership gives students access to a variety of periodicals and journals related to the marine industry. Each month, students have the opportunity to attend joint-society technical meetings in New York City, sponsored by IMarEST, SNAME, and ASNE.