2017 Fall Open House
October 21, 2017 @ 1:00 pm - 4:00 pm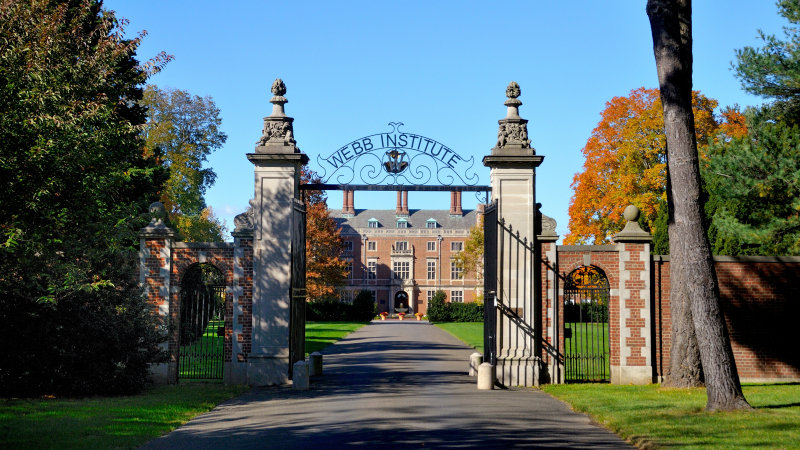 Join us on Saturday, October 21st for our Fall Open House! This event is designed to help our prospective students and their families learn more about the unique academic climate and community at Webb Institute.
Throughout the day, prospective students and their families will attend presentations, tour our beautiful waterfront campus, and meet with faculty, students, and our admissions department. Light refreshments will be served.
If you are unable to make this year's Fall Open House, don't worry, Webb is a beautiful place to visit in any season, so feel free to schedule a private campus tour any time. Tours are conducted by the Admissions Department Monday through Friday, 9 am to 4 pm, except on holidays and select Saturdays at 10 am, starting in September. Schedule a visit.
We look forward to welcoming you and your families to Webb!
View the 2016 Fall Open House photo gallery to get an idea of what to expect at Open House 2017.
Questions about Fall Open House? Call our Office of Admissions at 516-671-8355 or email admissions@webb.edu
Sign up for the 2017 Open House below!