There are many opportunities for you to participate in sports at Webb. All sports and activities are open to both men and women and are generated by student interest.
Webb also provides every student with a full membership at the Glen Cove YMCA.
For questions, please contact our Athletics Director at 516-671-8355, or email: sports@webb.edu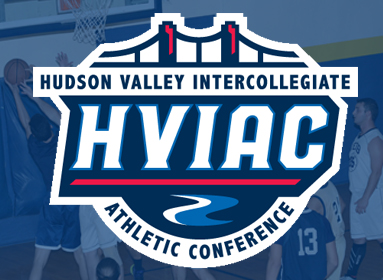 Varsity Sports
---
Currently,  56 students participate in at least one Webb varsity sport:
Basketball
Sailing
Soccer
Tennis
Volleyball
Webb is a member of the Hudson Valley Intercollegiate Athletic Conference (HVIAC) for soccer, tennis, and volleyball.
Our sailors compete in the Middle Atlantic Intercollegiate Sailing Association (MAISA).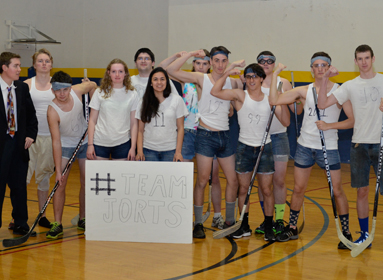 Intramural Sports & Events
---
Webb is not limited to varsity sports, our active Student Organization sponsors a number of intramural events and lowerclassmen versus upperclassmen events:
Cycling
Dodgeball
Fencing
Floor Hockey
Frisbee Golf
Kan Jam
Lawn Chess
Slacklining
Triathlons
Ultimate Frisbee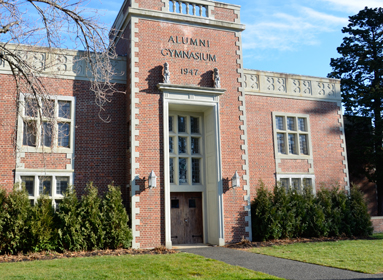 Facilities
---
The athletic facilities include:
A Gymnasium with:

Standard basketball and volleyball courts
Universal weight machine
Free-weight room

Two outdoor hard-surface tennis courts
Thorpe Athletic Field overlooking Long Island Sound
Waterfront, students get to use:

Boathouse, patio, and BBQ
420s,
Lasers with two radial and two full rigs
An I-20 Scow
Windsurfers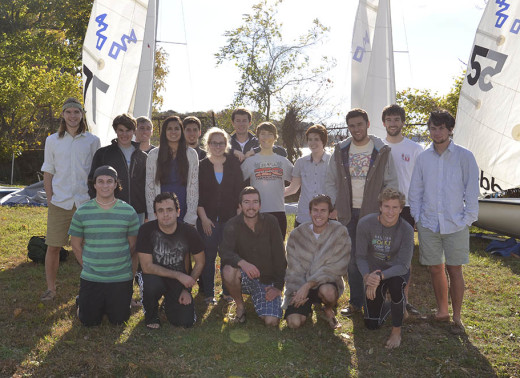 Sailing – Fall 2015
---
| | | |
| --- | --- | --- |
| Date | Event | Location |
| September 12-13 | Cornell Fall Open | Cornell |
| September 18-19 | NY Martime Fall Open | SUNY Maritime |
| September 18-19 | Central Fall Qualifier | Cornell |
| September 26-27 | COHO Memorial | Webb |
| October 3-4 | Can/Am Cup | Queens Uni |
| October 10-11 | Tom Curtis Regatta | Georgetown |
| October 24-25 | KP Dinght Open | Kings Point |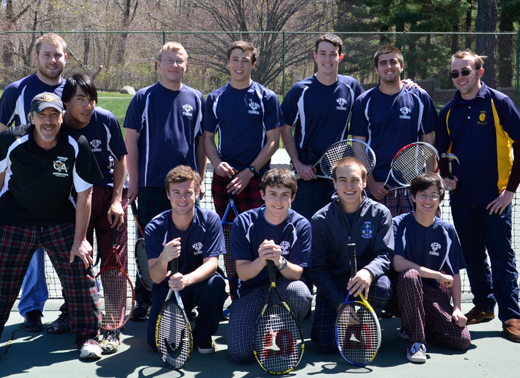 Tennis – Spring 2014
---
| | | | | |
| --- | --- | --- | --- | --- |
| Date | Time | Opponent | Location | Scores |
| March 22 | 12:00 pm | Cooper Invitational | Away | Cancelled |
| March 28 | 4:00 pm | Pratt | Away |  L 0-9 |
| April 2 | 5:00 pm | Cooper Union | Away |  Cancelled |
| April 11 | 1:00 pm | Culinary Institute | Away | L 0-9 |
| April 13 | 7:00 pm | Berkeley | Away | L 2-7 |
| April 16 | 4:30 pm | York College | Away | Cancelled |
| April 27 | 6:00 pm | Vaughn | Away | W 5-4 |
| April 28 | 6:00 pm | St. Joseph's | Away | W 5-4 |
| May 2 | 1:00 pm | Finals | TBD |  N/A |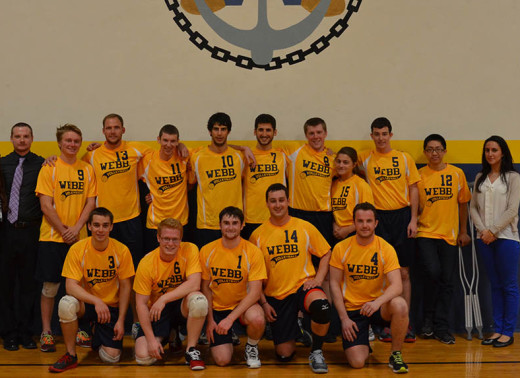 Volleyball – Spring 2015
---
| | | | | |
| --- | --- | --- | --- | --- |
| Date | Time | Opponent | Location | Scores |
| March 10 | 8:00 pm | Yeshiva | Home |  L 0-3 |
| March 14 | 1:00 pm | Culinary Institute | Away | W 3-0 |
| March 19 | 7:30 pm | St. Joseph's | Home | L 2-3 |
| March 26 | 7:30 pm | Yeshiva | Away | W 3-0 |
| March 27 | 7:30 pm | Pratt | Home | L 0-3 |
| April 2 | 7:30 pm | Pratt | Away | L 1-3 |
| April 7 | 7:00 pm | St. Joseph's | Away | L 0-3 |
| April 10 | 6:00 pm | Cooper Union | Away | L 2-3 |
| April 15 | TBD | Finals | Away | L 3-0 |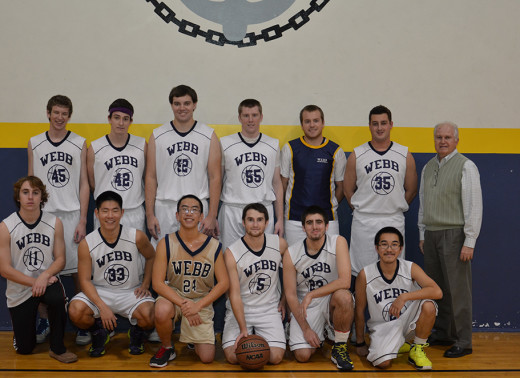 Basketball – Fall 2015
---
| | | | | |
| --- | --- | --- | --- | --- |
| Date | Time | Opponent | Location | Score |
| October 31 | 1:00 pm | Culinary Institute | Home | |
| November 11 | 7:30 pm | Touro College | Home | |
| November 14 | 2:00pm | Cooper Union | Away | |
| November 16 | 8:30 pm | Pratt | Away | |
| November 18 | 7:30 pm | Kings College | Home | |
| December 5 | 3:00 pm | Cooper Union | Home | |
| December 9 | 7:30 pm | Kings College | Away | |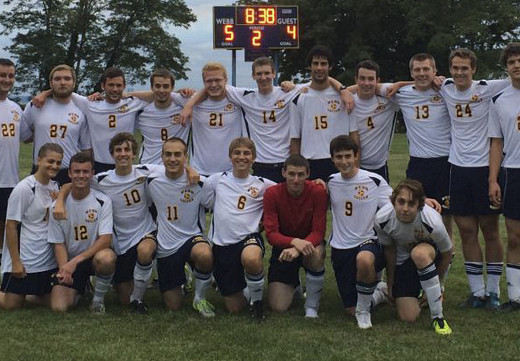 Soccer – Fall 2015
---
| | | | | |
| --- | --- | --- | --- | --- |
| Date | Time | Opponent | Location | Score |
| September 12 | 12 & 4 pm | EFS | Away (EFS) |  0-9 L |
| September 12 | 12 & 4 pm |  Davis | Away (EFS) |  1-13 L |
| September 16 | 5:30 pm | Berkley College | Away | 1-8 L |
| September 19 | 2:00 pm | Cooper Union | Home |  0-4 L |
| September 26 | 12:00 pm | Kings College | Home |  4-3 W |
| October 1 | 4:00 pm | Vaughn | Home | |
| October 4 | 1:00 pm | Culinary Institute | Home | |
| October 18 | 2:00 pm | Albany | Away | |
| October 25 | TBD | Finals | TBD | |