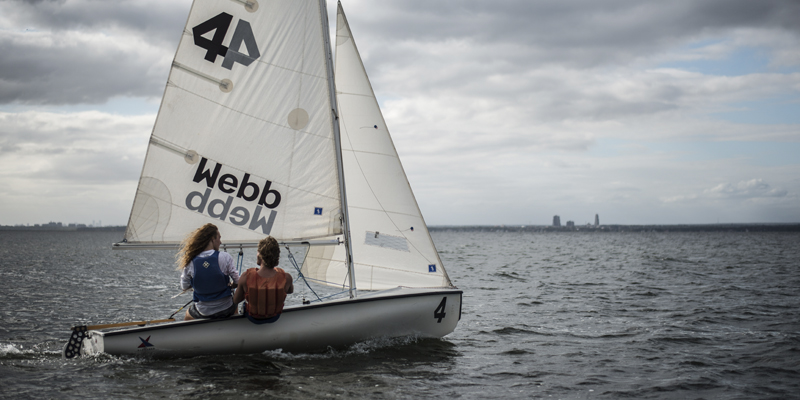 Thank you for considering a gift to Webb. Your gift is an investment in our students and provides the college with resources that ensure an exceptional engineering education free of tuition burden to our students. Webb is the only full-tuition scholarship private undergraduate program of its kind in the country, and it is critical that we are able to sustain this model for students who are academically and personally prepared for the Webb challenge.
If you have any questions concerning your gift to Webb, please call the Development Office at 516-759-2040 or email them at ude.bbew@tnempoleved.
Your contributions will be recognized as follows:
Annual Giving Donor Recognition:
President's Club ($500 to $999)
Young America Club ($250 to $499)
Donor (0-$249)
William H. Webb Society:
Guardian ($50,000 – $99,999)
Pacesetter ($25,000 – $49,999)
Benefactor ($10,000 – $24,999)
Patron ($5,000 – $9,999)
Sponsor ($2,500 – $4,999)
Member ($1,000 – $2,499)
Cumulative Giving Club Levels:
Laureate Fellows ($1,000,000 +)
Laureate Sustainers ($500,000 – $999,999)
Laureate Leaders ($250,000 – $499,999)
Founding ($100,000 – $249,999)
Sustaining ($50,000 to $99,999)
Leadership ($25,000 to $49,999)
To be informed of Webb Institute's mission, of the way the Webb Institute intends to use donated resources, and of its capacity to use donations effectively for their intended purposes.
To be informed of the identity of those serving on Webb Institute's governing board, and to expect the board to exercise prudent judgment in its stewardship responsibilities.
To have access to Webb Institute's most recent financial statements.
To be assured their gifts will be used for the purposes for which they were given.
To receive appropriate acknowledgement and recognition.
To be assured that information about their donation is handled with respect and with confidentiality to the extent provided by law.
To expect that all relationships with individuals representing Webb Institute of interest to the donor will be professional in nature.
To be informed whether those seeking donations are volunteers, employees of Webb Institute or hired solicitors.
To have the opportunity for their names to be deleted from mailing lists that Webb Institute may intend to share.
To feel free to ask questions when making a donation and to receive prompt, truthful and forthright answers.