Webb Institute students have a wide variety of extracurricular interests. Student clubs provide Webbies with the opportunity to participate in many different activities. These clubs have an important impact, leading to positive social and personal growth. We encourage all of our students to become involved in a current student club or to create a new student club that might better fit their interests.
If you have any questions or need assistance regarding student clubs, please an Assistant Director of Admissions and Student Affairs: Alyssa Caliguri at ude.bbew@irugilaca or Kayla Green at ude.bbew@neergk.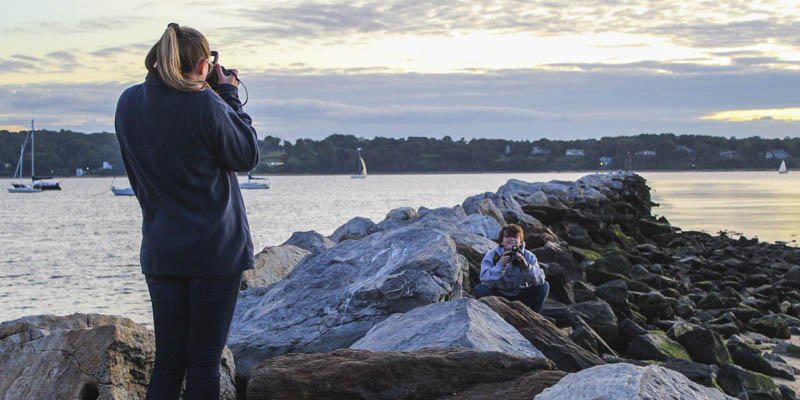 Art Club
Meetings twice a week to work on personal or assigned projects. Assigned projects including various mediums, styles, and subjects. Also events such as murals and off campus events to see or do artistic activities.
Photography Club
Photography club is for anyone interested at all in any aspects of digital imaging, no experience required. The club looks into not only photography, but videography and editing as well. In addition, monthly trips are made to different locations on Long Island and in New York City to capture the beauty of the natural and civilized worlds within only a few hours of Webb.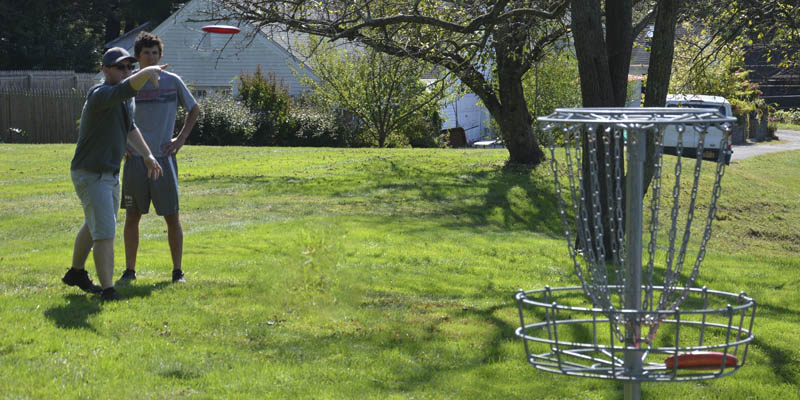 Badminton Club
The purpose of this club is to meet a couple of times a week to play badminton and have fun.
Disc Golf Club
This group plays disc golf and host local club events.
Fencing Club
The Fencing Club meets occasionally in the Webb gym for student-led practices in two modern fencing weapons for which Webb provides equipment: Foil and Épée. Club member experience ranges from beginner to advanced. Members meet to learn basic movements and strategies, practice and further develop their skills, and compete against opponents in informal tournaments.
Fishing Club
This club is for fishermen and fisherwomen who want to socialize during a fun activity. No prior experience is required and we are more than happy to share this sport with newcomers! This club is open to all students, faculty, and staff. We fish off of the Webb pier and organize a fishing boat trip each semester.
Martial Arts Club
This is a student taught club that includes training in self-defense, sparring, weapons, and multiple styles.
Ping Pong Club
This is a relaxed group of ping pong, or table tennis, players seeking others who are interested in enjoying the sport. We encourage players of all levels to join us regardless of familiarity with the sport.
Running Club
This is a group of students with a shared interest in running. They compete in several local road races and cross country meets. Webb graciously funds all race entry fees for any student who chooses to race. Race highlights include the Ocean to Sound Relay (which they run as a team from shore to shore on long island), The Great Cow Harbor 10k, and The Power of One Family Fun Run.
Rock Climbing Club
A group of students that share an interest in rock climbing. Weekly to more than weekly trips are made to an indoor rock climbing facility, where students can advance their skill in bouldering, top roping, and belaying. In addition, new semester trips will be made to an outdoor climbing facility.
Rowing Club
This club like to row occasionally, using two eight-person rowing shells on the Long Island Sound. Rowing is a fun way to get out of the classroom and enjoy being on the water, while still exercising.
Skeet Club
This club gives students the opportunity to participate in skeet, trap, and sporting clays. The club competes against schools around the country in skeet.
Swim Club
The Swim Club unifies Webb's independent swimmers by sharing weekly swim sets and comparing each other's times. We also organize a couple of open water swims each semester.
Ultimate Frisbee
For those who like tossing and potentially catching plastic. Weekly practices and Saturday pickup in Seacliff. We hold scrimmages and practices with local college teams.
Yoga Club
This club meets throughout the week for yoga and meditation sessions led by Flora Grilli '22, who is a certified yoga teacher recognized by the international yoga alliance. The goal of the club is to promote physical and mental health through the practices of yoga.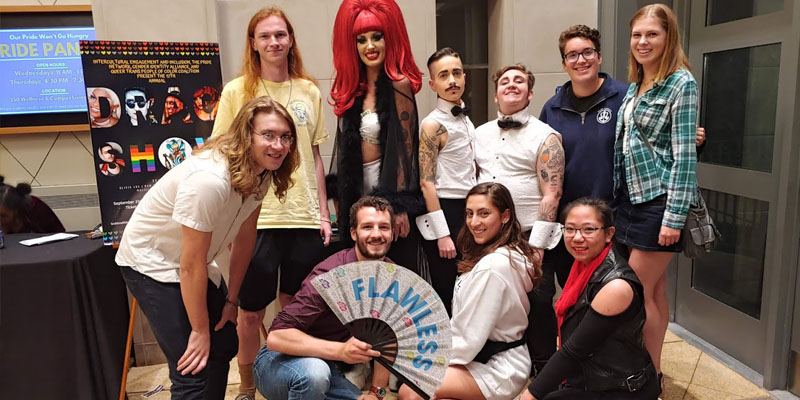 COGAS (Coalition of Gays and Such)
For all queer people and allies who want a safe space to make friends. We work to promote a more inclusive and less normative culture on and off-campus. Fun gay activities are planned throughout the year, including interfacing with larger school's queer communities.
Have a question for COGAS? Email the Student Club leader: ude.bbew@sagocksa
MEOW (Minority Establishment of Webb)
MEOW is a safe space for ethnic and racial minorities and majorities alike to experience new cultures near and around Webb. We work towards increasing DEI goals within the student body. Cultural cooking nights and outings to different events around New York City and Long Island are planned throughout the year in addition to on-campus events.
Have a question for MEOW? Email the Student Club leader: ude.bbew@woemksa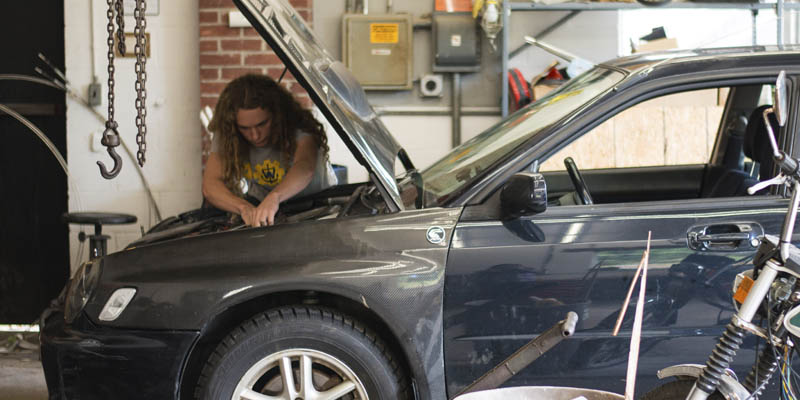 Afternoon Tea Club
This group of students enjoys afternoon tea, snacks, and a game of croquet.
Anchor Club
The Anchor Club is the Christian group of Webb Institute. It meets Tuesdays and Thursdays for fellowship, worship, and Bible study. In addition to building up the body of Christ, Anchor Club does service events for the Webb campus and the local community.
Cooking Club
We are Webb's Cooking Club. Students meet to cook and (most importantly) taste various recipes chosen by the members. We hope to have fun while accidentally learning culinary skills. Swing by and try a bite!
Culture Club
The Culture Club gives students the opportunity to explore the cultural diversity in the surrounding NYC metropolitan area. Past events include: Broadway Shows, Empire State building visits, Bike Tours, Concerts, Museum Trips, and Opera.
Engineers for Policy Change
This club seeks to empower students to be more engaged in pertinent social, political, and community issues. The club will center around environmental issues and involve opportunities for community service.
Garage Club
This club consists of the frequent users of the Webb Student Garage and its equipment. Students may work on their vehicles in nearly all facets, from simple oil changes and brake jobs to full engine and transmission repair and replacement.
Green Club
This club strives to make Webb more environmentally friendly.
Minecraft Club
New club for pro gamers and/or aspiring pro gamers who are interested in Minecraft and/or want to spend their time playing with people across the school.
Outreach for Africa
The purpose is to hold informational meetings about currents issues and events in Africa and connect with different organizations that help those in need.
Sustained Dialogue
Sustained Dialogue allows students the space to discuss emotionally charged topics such as race, gender, climate change, etc. The goal of this organization is to encourage empathetic, constructive conversation within the Webb student body and generate actionable initiatives to create a more inclusive and equitable environment.
Tabletop Gaming Club
This is commonly known as Webb's D&D club. Generally, gamemasters run weekly campaigns with 4 or 5 people each in various systems.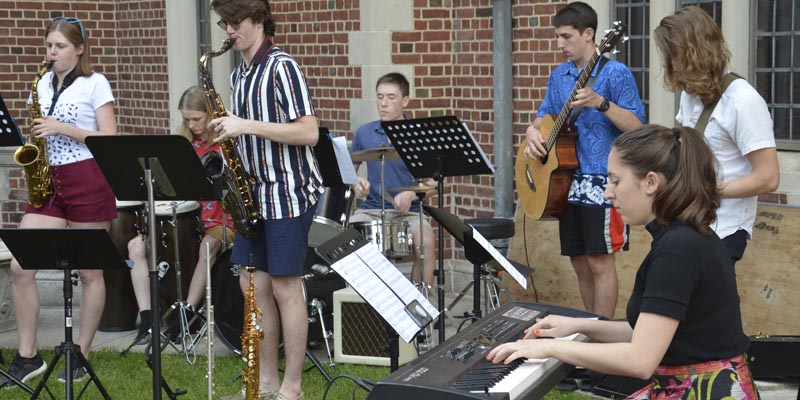 Jazz Band
The Webb Student Jazz Band is a student-run band of all experience levels. The repertoire includes jazz standards, holiday music, and rock and pop hits. Rehearsals are three days a week in the auditorium. Major performances include Homecoming, Webbstock, Family Weekend, and the Holiday Party.
WooFS (Webb Family Singers)
The WooFS is Webb's singing ensemble,which is open to any member of the community including students, faculty, and staff (no auditions / no experience necessary). It is led by a Director and rehearsals are typically twice per week and performances include those at Family Weekend, the Holiday Dinner, Graduation, the Senior BBQ (just for seniors), and, at times, in the local community. The WooFS have a joint budget with the Jazz Band for sheet music, as well as an accompanist.
Professional Clubs/Organizations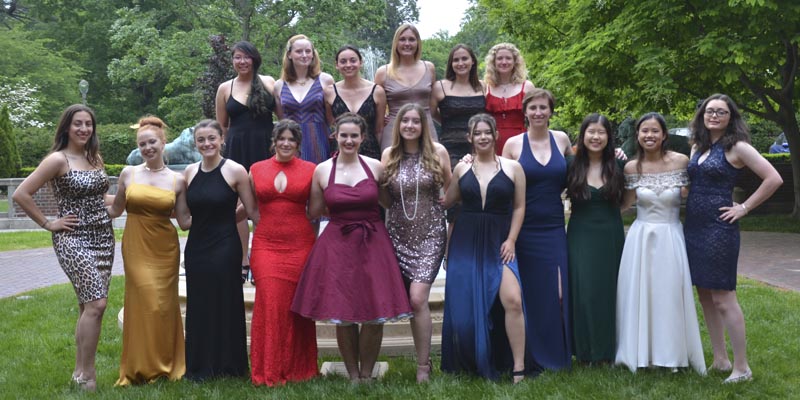 IMarEST (Institute of Marine Engineering, Science, & Technology)
Webb students are now members of IMarEST, the Institute of Marine Engineering, Science and Technology. Based in the U.K., IMarEST is an international society for professionals operating the spheres of marine engineering, science and technology. The Institute has more than 15,000 members in over 100 countries. Membership gives students access to a variety of periodicals and journals related to the marine industry. Each month, students have the opportunity to attend joint-society technical meetings in New York City, sponsored by IMarEST, SNAME, and ASNE. More information about IMarEST is available on their website, imarest.org.
MTS (Marine Technology Society)
This is a professional society whose mission is to promote understanding and application of marine technology through education and information dissemination (mtsociety.org). MTS strives to be the leading authority and advocate for marine technology, which incorporates varying disciplines such as naval architecture, mechanical engineering, electrical engineering, and computer science. Applications of marine technology include underwater remote-operated vehicles (ROVs), instrumentation, and alternative energy generation. In 2010, Webb formed an official student section of MTS, consisting of over a third of the student body. Student members are eligible for benefits such as discounted membership rates and opportunities to network with marine technology professionals around the country. Additionally, the Webb student section of MTS coordinates educational visit opportunities to local maritime organizations in order to broaden student perspectives and expose them to lesser-known facets of the field. More information about MTS is available on their website, mtsociety.org.
SNAME (Society of Naval Architects and Marine Engineers)
Webb was founded in 1889 by William H. Webb, who was the first signature on the original SNAME charter over 120 years ago. The student section officially formed in 2005 and is proud to still be going strong with one of the largest student memberships in the country. Today Mr. Webb's legacy lives on in the students at Webb in their passion and dedication to the industry as reflected in their continual activity in the Society of Naval Architects and Marine Engineers programs and regional/annual meetings. For more information on SNAME, please visit their website at sname.org.
WOW (Women of Webb)
The Women of Webb organize and volunteer at events that provide a comfortable and enjoyable environment for the female students and promote women working in the engineering field. The Women of Webb also fundraise for annual trips to the national conference of the Society of Women Engineers (SWE).
Have a question for WOW? Email the Student Club leader: ude.bbew@wowksa