In addition to the formal courses, once or twice a year, a formal, evening lecture of the Zeien Lectures Series is presented. This program is made possible through the generosity of Dr. Alfred Zeien, Webb class of 1952.
All videos are available on the Webb Institute Vimeo Channel.
Also, all students attend the Monday Lecture Series, these lectures are given by speakers on a wide variety of topics-some technical, but many on quality of life, historical, or current events topics.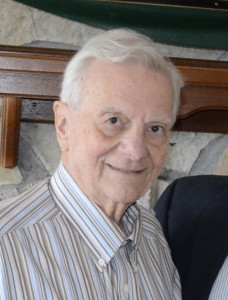 Dr. Zeien is a 1952 graduate of Webb Institute of Naval Architecture. After attending the Master's program at Harvard Business School he joined General Dynamics and rose to Operations Manager of the General Dynamics Shipyard in Quincy, MA. He left the marine field to begin a singularly successful career with The Gillette Company.
Alfred M. Zeien joined The Gillette Company, an international consumer products company, in 1968. He held various positions, including President and Chief Operating Officer and served as Chairman of the Board, from February 1991 to April 1999. During his tenure Gillette acquired Duracell and introduced the Mach 3 razor and increased its market capitalization ten-fold. Diverse institutions and companies benefited from his managerial wisdom through his service on their boards.
Webb was proud to award Alfred M. Zeien an honorary Doctor of Science degree in 1997.
Dr. Zeien endowed the Zeien Lecture Series in 2000. The purpose of the lecture series is to enhance student life by bringing in speakers on a wide variety of topics. Then, in 2011, through an endowed gift, Dr. and Mrs. Zeien created the Alfred M. Zeien Student Scholarship. The proceeds from the Zeien endowment offset the academic cost (tuition) associated with each year of the designated student's education until he or she graduates.
In 2013, The Webb Alumni Association presented Dr. Alfred Zeien with the forty-eighth William Selkirk Owen Award. The William Selkirk Owen Award the Alumni Association's highest honor presented to a graduate in recognition of outstanding achievement and service to the profession and his/her Alma Mater.
Professor Michael Soupios
Adjunct Professor at Webb Institute and Professor of Political Science at LIU, C. W. Post Campus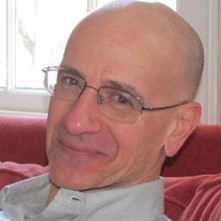 Farewell Lecture: "Truth or Consequences"
March 18, 2021
Late last semester Professor Michael Soupios announced that he would retire from Webb, effective as of the end of the fall semester. His teaching the freshman Introduction to Political Philosophy and the junior Development of American Government courses has been fundamental to the Humanities program at Webb for twenty-three years. No one who had him for these courses can forget his incredible breadth of knowledge, his clear and effective explanation of material—and his meeting classes in the Cuneo Courtyard or on the lawn behind Stevenson Taylor Hall.
About Professor Soupios: 
Professor Soupios, Professor of Political Science at LIU, C. W. Post Campus, came to Webb as an adjunct professor in the spring of 1997 at which time he, remarkably, had four master's degrees and three doctorates; in the time he has been at Webb, he completed yet another doctorate. During his "spare" time he has also managed to publish five books and numerous articles on ancient Greek thought and European political theory.  On another note, students who have visited his home have seen his impressive copies of ancient Greek statues and, of course, his Galápagos Island tortoises.
Professor Soupios no longer runs 100-mile marathons, but he is now engaged in some serious mountain climbing.  In 2019  he reached over 18,000 feet on Mount Everest; in 2020 he climbed to the top of Mount Kilimanjaro, the highest mountain in Africa; and in January this year, he climbed six mountains in the Andes, including Mount Ojos del Salado in Chile. His next scheduled climbs are Mount Maunakea in Hawaii this spring and Mount Fuji in Japan this summer.
Professor Soupios' colleagues, former students, and the Webb family thank him for twenty-three years of teaching excellence at Webb Institute and wish him all the best in his further adventures.
Dr. John M. (Mike) Wallace '62
"Climate Science"
Professor Emeritus, University of Washington, Department of Atmospheric Sciences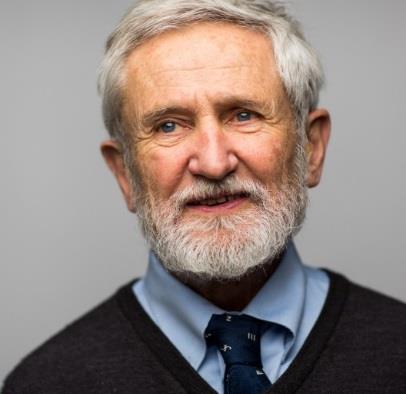 "Climate Science"
Presented by: Dr. John M. (Mike) Wallace '62
Date: October 1, 2019
Dr. Wallace received his B.S. from Webb Institute of Naval Architecture in 1962 and his Ph.D. from the Massachusetts Institute of Technology. He spent his career in the Department of Atmospheric Sciences at the University of Washington, where his research focused on understanding the global climate and how it changes year-to-year and decade-to-decade. Mike is a former director of the Joint Institute for the Study of the Atmosphere and Ocean (JISAO) and an active member of the National Academy of Sciences. In his presentation, the 24th of the Alfred M. Zeien Lecture Series, Mike will provide insights into the science behind global climate change.
 Panel Session "Taking Action on Climate Change"
Presented by:
Dr. Kirsi Tikka: The Maritime Industry Response to Climate Change
Richard Pomfret: The Petroleum Industry Response to Climate Change
Peter Bryn: Climate Change Policy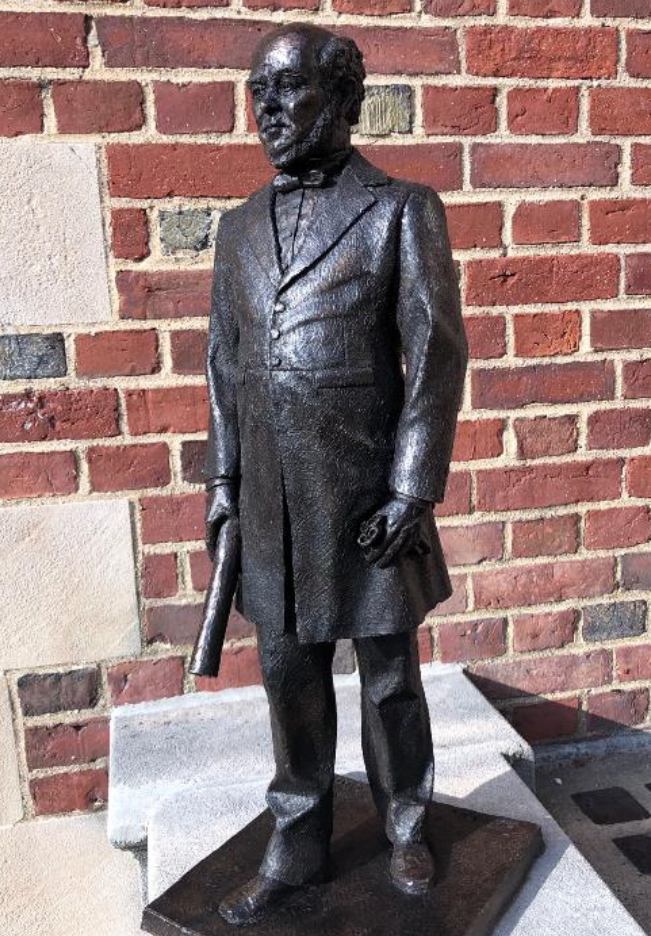 "Bringing a Bronze Statue to Life"
Presented by: E. Spencer Schubert
Date: Thursday, September 13th, 2018
E. Spencer Schubert was born making things. His father likes to joke that he started it all by giving him a hammer and nail to keep him occupied while dad finished painting the garage (he was 2!). After national recognition for his art in High School, Schubert received a rare incoming freshman scholarship to the Art Department of The University of Kansas. In the coarse, blue collar skills and craft of the KU Sculpture Department Schubert found his passion. In the nearly 20 years that have followed, Spencer Schubert has dedicated his daily work to mastering the human figure in bronze.
Dr. George W. Hart
"Finding Beauty in Mathematics"
Professor at Stony Brook University and Co-Founder of the Museum of Mathematics (MoMath) in New York City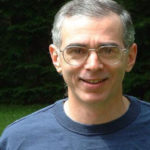 Chris Wiernicki
Chairman, President, & CEO of ABS
Trustee of Webb Institute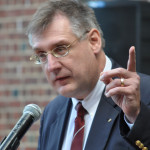 May 18th, 2016
Webb trustee Chris Wiernicki will present the 21st Zeien lecture on May 1th in the Henry Auditorium at Webb Institute.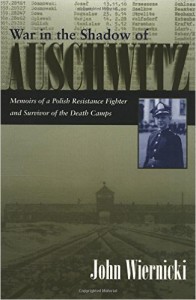 Chris' father, John Wiernicki, a Polish resistance fighter captured by the Nazis, was incarcerated in the Auschwitz concentration camp and later Buchenwald.  While on a forced march to yet another camp during the latter days of the war, he escaped and was rescued by the advancing American troops.  He later documented his experiences through a series of watercolor paintings and in a personal narrative, "Shadow of Auschwitz, Memoirs of a Polish Resistance Fighter and Survivor of Death Camps". This book is available on Amazon.
At this Zeien Lecture, Chris will present some of his father's watercolors and give personal insights into this extraordinary story.
Dr. Bruce Parker
Former Chief Scientist for the National Ocean Service at NOAA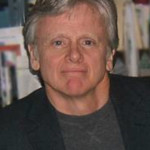 May 5th, 2016 – "Predicting Coastal and Marine Disasters"
World-recognized expert in oceangraphic subjects, Dr. Bruce Parker will present the 20th Zeien lecture on May 5th in the Henry Auditorium at Webb Institute.
Dr. Parker is a visiting professor at the Center of Maritime Systems, Stevens Institute of Technology, and the former Chief Scientist for the National Ocean Service at NOAA. He holds a PhD in Physical Oceanography from the Johns Hopkins University, an MS in Physical Oceanography from MIT, and a BS/BA in Biology/Physics from Brown University.
The lecture is based on Dr. Parker's book: The Power of the Sea – tsunamis, storm surges, rogue waves and our quest to predict disasters.  It interweaves compelling stories of marine disasters with fascinating stories of how scientists very slowly learned how to predict them.  From ancient mankind's strange ideas about the sea to our latest technological advances using satellites and computer models, the talk describes our growing knowledge of the ocean and its impact on our lives.  From the tides (which are very predictable) to deadly storm surges (which we can now predict accurately) to huge rogue waves (which we are on the verge being able to predict) to tsunamis (which are still unpredictable), the talk depicts the drama of the sea and the dedication of scientists throughout the centuries.
Dr. David Porter
Musician 
"The Well-Tampered Clavier: Play-Musical and Otherwise"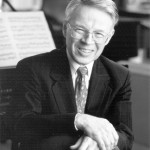 October 28th, 2015
The Alfred M. Zeien Lecture Series presented Dr. David Porter: The Well-Tampered Clavier: Play-Musical and Otherwise on October 28th, 2015.  Dr. David Porter performed twentieth-century piano music by Charles Ives, Henry Cowell, and John Cage. Many thanks to Professor Richard Harris, who organized this event. Read more.