In addition to the formal courses, all students attend the Monday Lecture Series, these lectures are given by speakers on a wide variety of topics-some technical, but many on quality of life, historical, or current events topics. The Monday lecture series is designed to expand Webb students' education in both technical and non-technical subject areas. View our current lecture schedule and watch past lectures below. All videos are available on the Webb Institute Vimeo Channel.
Also, once or twice a year, a formal, evening lecture of the Zeien Lectures Series is presented.
If you have a suggestion for a Monday lecture or would like to present one, please contact Dean Matthew Werner at mwerner@webb.edu.
Fall 2020 Lecture Schedule
| | | |
| --- | --- | --- |
| Date | Subject | Speaker |
| Aug 24 | Welcome Back | President Michel, Dean Werner, Lauren Carballo |
| Aug 31 | Drugs and Alcohol Awareness | LICADD |
| Sept 14 | Autonomous Systems | Dr. Zak Harris '11, Draper Labs |
| Sept 21 | High-Fidelity Numerical Simulations of Turbulent Flows | Prof. Krishnan Mahesh, University of Minnesota |
| Sept 28 | Propeller School | Don MacPherson '80, Technical Director, HydroComp, Inc. |
| Oct 5 | Title IX | Ms. Lauren Carballo, DASA |
| Oct 19 | Set-Based Design | Dr. David Singer, University of Michigan |
| Nov 2 | Stepped Planing Hulls | Dr. Michael Morabito '05, USNA |
| Nov 16 | TBD | TBD |
| Nov 23 | Structural Design Approaches – Ships vs. Offshore Structures | Dr. Roger Basu |
| Nov 30 | Advanced Structures and Composites | Dr. Anthony Viselli, Dr. Dagher – University of Maine, Advanced Structures & Composites Center |
| Dec 7 | TBD | TBD |
Past Lectures
Dr. James C. Kinsey
Woods Hole Oceanographic Institution
"Ocean Robotics : Engineering Innovations Advancing Scientific Observation"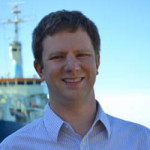 Paulo Almeida '95
"Why Webbies can make good Managers / Bankers / Investment Managers"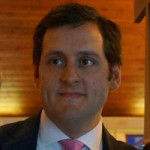 Assistant Professor of Electrical Engineering at Webb Institute
"Shipboard Energy Management"