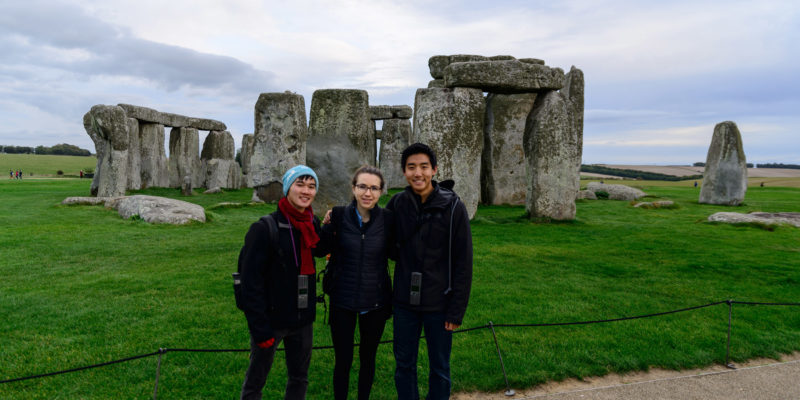 Experience the rich culture of Great Britain and enrich your study of naval architecture and marine engineering with Webb's University of Southampton Exchange Program (SOTON).
WHO PARTICIPATES?
This program is open to two or three Webb Institute students during the fall semester of their sophomore year.  A like number of Southampton students are offered the opportunity to take senior year level courses at Webb during the spring academic semester.
In the six years, this program has been in effect, twenty-one students were sent to Southampton. In the last four years, ten Southampton students have attended Webb Institute.
ACADEMICS
The University of Southampton's self-study program means less classroom time and more individualized real-world learning experiences. Study groups will help you prepare for exams as well as provide a diverse community where you'll make life-long friends. Students take courses similar to those they would have taken at Webb Institute that semester.
SELECTION
Interested students must submit their application and an essay in the spring semester of their freshman year. Students that have demonstrated strong leadership, outstanding academic performance, and a desire to experience new cultures will be considered.
CULTURE/LEISURE
­­­ Enjoy British slang, food, humor, and sports. Southampton's Student Union frequently holds events, parties, socials, contests, and competitions; there is never a lack of opportunities to socialize.
British bus, rail, and underground are popular and affordable means of transportation. London is two and half hours by train from Southampton and costs less than $10. Day trips to Salisbury, Cambridge, and Oxford are also available. There are also local parks, landmarks, and museums in the area.
RECENT STUDENT EXPERIENCES
Webbies Take Southampton – 2017