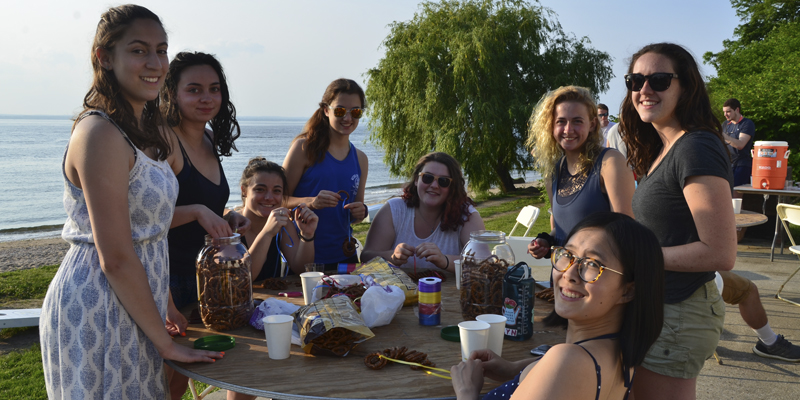 Faculty Advisors: Every freshman and sophomore is assigned a faculty adviser. Faculty Advisors are members of the faculty who, in addition to the usual responsibilities of course registration, also meet with their advisees throughout the academic year to discuss any aspect of student life at Webb. The intent of the freshman advising program is to help students with the critical adjustment necessary for college success.
Medical Facilities: A doctor is on call by the Institute and cares for routine minor illness and emergencies. In addition, the well-staffed and equipped emergency room of the nearby community hospital is available as needed.
Counseling: Counseling within a college environment is an opportunity for a student to learn more about their interpersonal worlds, while easing the discomforts often encountered in the course of college life. It is the goal of Student Support Services to offer a supportive venue that will nurture the emotional and intellectual integrity of all Webb students. Student Services does not attempt to replace the student's private physician or therapist, nor does it assume total responsibility for psychiatric needs. Personal counseling is available locally.
Houses of Worship: Houses of worship of various denominations are available in Glen Cove.
Campus Safety and Security: View our Campus Safety and Security page to view our policies and forms.