Schedule a campus visit and tour with an admissions officer today!
Visits from high school sophomores, juniors, and seniors are highly recommended. Attending a student-hosted day of classes and spending the night at Webb is an option available to seniors during their senior year and to juniors during the month of May.
To schedule a tour, call 516-671-8355 or email admissions@webb.edu. Tours are conducted by the Office of Admissions Monday through Friday, 9 am to 4 pm and select Saturdays during the school year starting at 10 am (except holidays).
Take a Virtual Campus Tour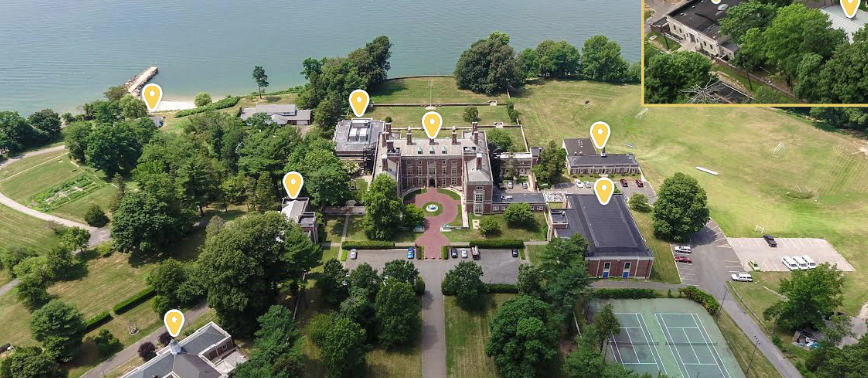 Webb on Google Maps
Accommodations
TripAdvisor provides a listing of hotels near Webb Institute – read reviews before you book!
East Norwich Inn (72 rooms)
516-922-1500 or 800-334-4798
Route 25A at Route 106, East Norwich
(63-21 Northern Boulevard)
Mention Webb Institute for their corporate rate.
Comfort Inn Syosset (82 rooms)
516-921-1111 or 800-228-2800
24 Oak Drive at Jericho Turnpike, Syosset
The Inn at Fox Hollow (145 rooms)
800-291-8090
7755 Jericho Turnpike, Woodbury
Holiday Inn Westbury (153 rooms)
516-997-5000 or 800-HOLIDAY
369 Old Country Road, Carle Place
Roslyn Hotel (76 rooms)
516-625-2700 or 800-626-9005
1221 Old Northern Boulevard, Roslyn