If you can design a ship, you can design anything.
At Webb, your education centers on Naval Architecture and Marine Engineering, two dynamic fields that are multi-disciplinary. From ship design and systems engineering to marine engineering, electrical engineering, and civil engineering, our students are exposed and build expertise across the engineering spectrum. What's more is our students gain real-world experience by working in the maritime industry. You'll collaborate and grow as a leader through authentic work experiences. Our rigorous 146-credit undergraduate education is as unique as you. So you can follow your passions and interests anywhere they may take you. Design what you love and make your mark on the world with Webb.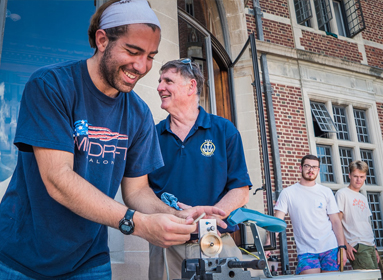 ---
Forget about wading through general requirement courses for the better part of your first year. At Webb, you'll be building hands-on experience in engineering before your first month of college is over. From your first day of classes, you will start on your major. And on making your mark on the world.
Want to learn more? Read our Course Descriptions and see for yourself.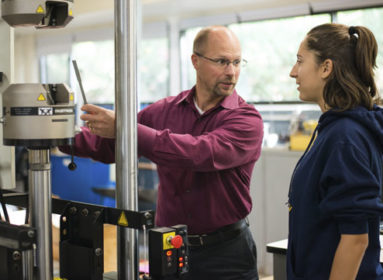 ---
Our faculty of internationally recognized experts, are not only respected throughout the fields of Naval Architecture and Marine engineering, but they also hold advanced degrees in their areas of expertise. Plus, with an impressive 9:1 student-faculty ratio, you'll be able to tap into these experts and work closely with them in the classroom and through original research.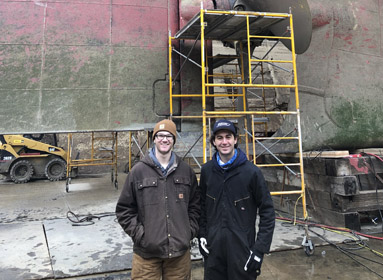 ---
How do Webbies graduate with a 100% job placement rate?  We attribute a lot of this successful track record to our mandatory Winter Work program which includes 8-months of paid internships opportunities around the world.  You'll build your professional skills and your resume in the field and on the job before your graduate.