For updates, visit our dedicated Coronavirus page.
Webb Institute is monitoring the situation surrounding the outbreak of coronavirus disease. As of March 8th, there are 105 confirmed cases in New York including five in Nassau County. These numbers will increase. We currently know of no Webb campus members who have been infected with the coronavirus or are specifically at risk due to potential contact with infected individuals. We are in regular contact with the NY State Department of Health and the Nassau County Department of Health, we have conferred with Webb's local doctor and the hospital in Glen Cove to ensure that they are prepared to assist Webb.
During winter work, a few of our students made short stops in the airports of countries that are currently at the Centers for Disease Control and Prevention (CDC) Warning Level 3 status. These students have not developed coronavirus symptoms. We have cleared their status with the NY State Department of Health.
Important information related to the coronavirus and steps being taken at Webb to mitigate any impact on the Webb community include:
Symptoms of coronavirus:
The following symptoms may appear in 2 to 14 days after exposure:
Fever
Cough
Shortness of breath
Refer to the CDC website for further information:https://www.cdc.gov/coronavirus/2019-ncov/about/prevention-treatment.html
What should you do if you display symptoms of the coronavirus disease:
We ask students who are experiencing symptoms consistent with coronavirus, including fever, cough and shortness of breath, to call Webb's on-call phone (516.776.7278) or Lauren Carballo, Director of Admissions and Student Affairs. They will assist you in getting the appropriate medical support. If you are ill, please do not attend class. Faculty will provide support for students who are unable to attend class due to illness. We will also provide assistance in obtaining meals if needed.
What can you do to avoid exposure to the coronavirus disease:
There is currently no vaccine to prevent coronavirus disease. CDC recommends the following preventative actions, which can help mitigate the spread of the coronavirus and other respiratory viruses. For further information, refer to the CDC website at: https://www.cdc.gov/coronavirus/2019-ncov/about/prevention-treatment.html
Avoid close contact with people who are sick.
Avoid touching your eyes, nose, and mouth.
Stay home or remain in your dorm room and call the on-call phone if you are sick.
Cover your cough or sneeze with a tissue, then throw the tissue in the trash.
Clean and disinfect frequently touched objects.
Wash your hands often with soap and water for at least 20 seconds. If soap and water are not available, use an alcohol-based hand sanitizer.
What is Webb doing to help mitigate the potential impact of the coronavirus:

The staff has increased cleaning and disinfecting of high-touch surfaces such as restrooms and dining areas.
We are placing sanitizing wipes and hand sanitizing stations in the public areas around campus.
We have set aside guest rooms to be used quarantining students if needed.
We are canceling all offsite events through the end of March. By mid-March, we will decide if events will be canceled through April.
All members of the Webb campus community are encouraged to avoid offsite non-essential travel.
We ask all students, faculty, and staff to report to Lana Miller, Director of Human Resources, any intended international travel. Countries with CDC Warning Level 3 should be avoided. Any member of the Webb community that travels to countries with Warning Level 3 will be requested to stay away from campus and self-quarantine for a period of two weeks.
We are developing contingency plans should we have an active outbreak of coronavirus in the region. This includes the possibility of sending faculty and/or students home and conducting classes online or through other means.
I will keep you updated regarding the coronavirus and steps being taken on the Webb campus. Should you have any questions related to Webb's response to the coronavirus, please do not hesitate to contact me or Lauren Carballo, our Director of Admissions and Student Affairs (lcarballo@webb.edu).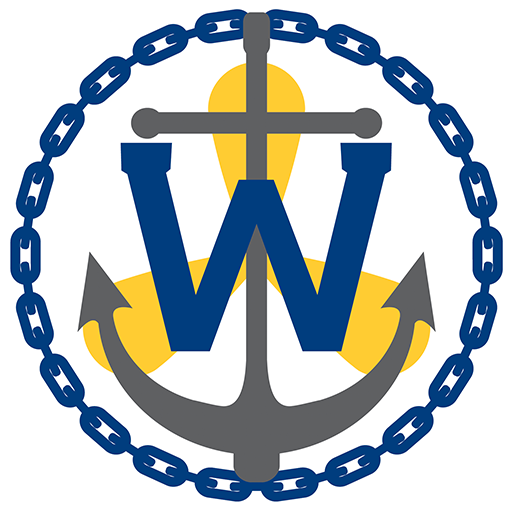 Sincerely,
President Keith Michel '73
Maritime College is very pleased to announce that Jennifer K. Waters has been appointed Provost and Vice President for Academic Affairs beginning July 1. Dr. Waters currently serves as Associate Dean for Academic Affairs at the United States Naval Academy in Annapolis, MD – one of the nation's most prestigious schools for science and engineering.
"On behalf of Maritime College, it is my pleasure to welcome Dr. Waters to our college community. We are incredibly fortunate to have Dr. Waters serve as Provost and Vice President for Academic Affairs. Her depth of knowledge in the maritime industry, engineering and academia will greatly elevate and advance our programs," stated RADM Michael Alfultis. "Her appointment and leadership will help us further our strategic goal of achieving academic excellence." "I would also like to offer my deepest thanks to Dr. Joseph Hoffman for serving as Provost throughout the past several years," added Admiral Alfultis.
Dr. Jennifer Waters, a native New Yorker, grew up in a sailing family on Long Island. After receiving her bachelor's degree in Naval Architecture and Marine Engineering from the Webb Institute, she attended Stevens Institute of Technology earning a master's and doctoral degree in Ocean Engineering.
Dr. Waters is a highly accomplished and widely recognized professional engineer with broad experience in both naval architecture and ocean engineering. For more than 25 years she has been a member of USNA's faculty, distinguishing herself as the Academy's senior female civilian leader. In her role as Associate Dean for Academic Affairs, Dr. Waters is the primary liaison between the Office of the Academic Dean & Provost, Athletics, Information Technology, Midshipmen (student) Medical, and the Commandant's Office. She manages all curricular matters for over 25 academic majors across more than 15 academic departments, ensures that 4,400 students satisfactorily meet academic and graduation requirements, and teaches a broad range of courses.
As a result of Dr. Waters' leadership, the USNA 4-year graduation rate increased to nearly 90%. Furthermore, she was instrumental in USNA's recent successful Middle States accreditation review as well as numerous positive ABET reviews.
"I am thrilled and honored to be joining the SUNY Maritime Community. Not only am I looking forward to working with the wonderful team of faculty, staff and students at the school, I also cannot wait to return to my home state and again be in the heart of the world's greatest maritime region," stated Dr. Waters.
The original article was posted on the Maritime College website.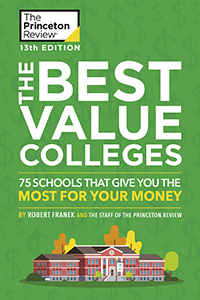 Webb Institute is one of the nation's top colleges for students seeking a superb education with great career preparation and at an affordable price, according to The Princeton Review®.
The education services company named Webb Institute as a Best Value College for 2020 in a feature the company posted on its website on February 4 at https://www.princetonreview.com/college-rankings/best-value-colleges/. The feature profiles 200 schools that The Princeton Review selected out of 656 institutions the company considered and surveyed for this year's project.
Seventy-five of the selected schools are additionally profiled in The Princeton Review's companion book for this project, The Best Value Colleges (Penguin Random House / Princeton Review Books, 13th Edition, $12.99, February 4, 2020).
Information on the Best Value Colleges for 2020 project, its seven categories of ranking lists, school profiles and companion book is accessible for free with registration on The Princeton Review's website.
The Princeton Review chose its Best Value Colleges for 2020 based on data the company collected from its surveys of administrators at 656 colleges in 2018-19. The company also factored in data from its surveys of students attending the schools as well as PayScale.com com surveys of alumni of the schools about their starting and mid-career salaries and job satisfaction figures.
In all, The Princeton Review crunched more than 40 data points to tally ROI (Return on Investment) ratings of the colleges that determined its selection of the 200 schools for the 2020 project. Topics covered everything from academics, cost, and financial aid to graduation rates, student debt, alumni salaries, and job satisfaction.
"The schools we name as our Best Value Colleges for 2020 comprise only 7% of the nation's four-year colleges," noted Robert Franek, The Princeton Review's editor-in-chief. "They are truly distinctive and diverse in their programs, size, region, and type, yet they are similar in three areas. Every school we selected offers outstanding academics, generous financial aid and/or a relative low cost of attendance, and stellar career services. We salute Webb Institute for these exceptional offerings and recommend it highly to college applicants and parents."
In the company's profile of Webb Institute, The Princeton Review editors praise the school as "the only school of its kind in the country, Webb enjoys an unrivaled reputation within the marine industry," and quote from Webb students who described the college as "THE college for Naval Architecture, and a job offer is basically guaranteed after graduating."
The Princeton Review does not rank the colleges hierarchically on a single list, from 1 to 200.
The Princeton Review is also widely known for its college rankings in dozens of other categories, many of which are reported in its annual book, The Best 385 Colleges, published in August.
About The Princeton Review
The Princeton Review is a leading tutoring, test prep, and college admission services company. Every year, it helps millions of college- and graduate school–bound students achieve their education and career goals through online and in-person courses delivered by a network of more than 4,000 teachers and tutors, online resources, and its more than 150 print and digital books published by Penguin Random House. Its Tutor.com brand is the largest online tutoring service in the U.S. It comprises a community of thousands of tutors who have delivered more than 18 million one-to-one tutoring sessions. The Princeton Review is headquartered in New York, NY. The Princeton Review is not affiliated with Princeton University. For more information, visit PrincetonReview.com. Follow the company on Twitter @ThePrincetonRev and Instagram @theprincetonreview
During Winter Work term, our students spread out across the globe to gain real-life working experience.
Freshmen work alongside ship fitters and welders in shipyards. Sophomores serve as student observers aboard ocean-going ships to gain hands-on understanding and appreciation for the relationships between the marine environment, the shipping industry, the ship's operators, and the ship's design. Juniors and seniors network and apply themselves in design and engineering offices around the world.
See where our Webbies are this Winter Work Term!
Please note the class of 2022 are on ships and not included on this map.

---
Read student first-hand experiences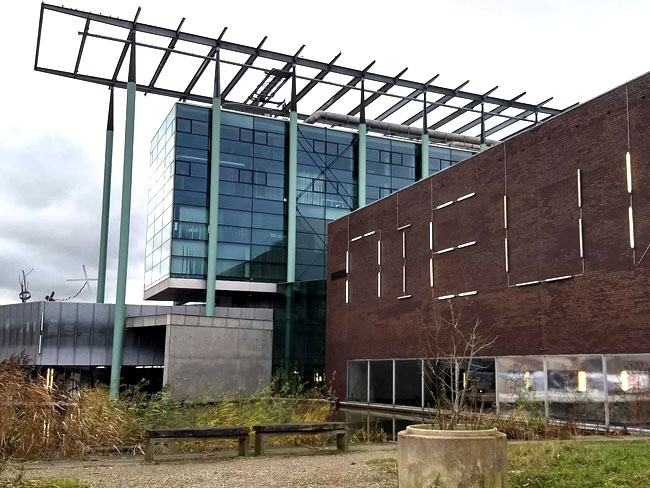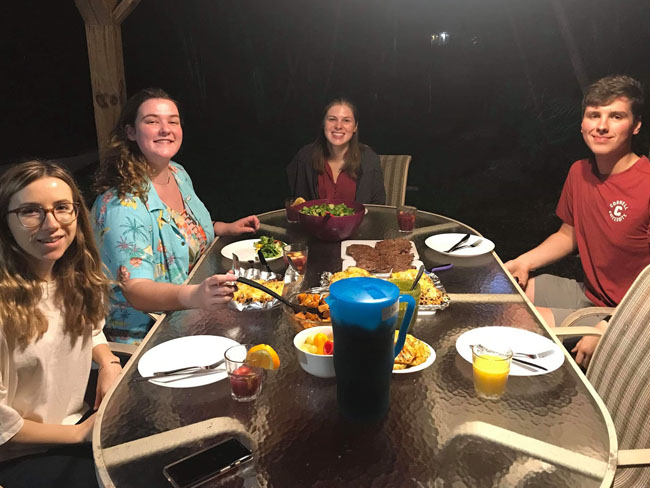 ---
Winter Work term companies:
Class of 2020
| | | |
| --- | --- | --- |
| American Bureau of Shipping | Houston | TX |
| BLOM Maritime | Davie | FL |
| BMT Designers & Planners, Inc. | Arlington | VA |
| Bristol Harbor Group | Bristol | RI |
| Bruce S. Rosenblatt & Associates LLC | Newport News | VA |
| Carnival Cruise Line | Miami | FL |
| Cruise Lines International Association (CLIA) | Washington | DC |
| Donjon-SMIT | St. Simons Sound | GA |
| General Dynamics Electric Boat | Groton | CT |
| Great Lakes Shipyard | Cleveland | OH |
| Herbert Engineering | Alameda | CA |
| Hyde Marine | Coraopolis | PA |
| Incat Crowther | Lafayette | LA |
| Maritime Research Institute Netherlands-MARIN | Wageningen | The Netherlands |
| Murray & Associates, Inc. | Ft. Lauderdale | FL |
| Navatek, Ltd. | S. Kingstown | RI |
| Navatek, Ltd. | Honolulu | HI |
| NSWC Combatant Craft Division | Virginia Beach | VA |
| Seabury Maritime LLC | Edison | NJ |
| Stolt Tankers | Rotterdam | The Netherlands |
| Vigor | Seattle | WA |
Class of 2021
| | | |
| --- | --- | --- |
| BLOM Maritime | Davie | FL |
| C-Job Naval Architects | Amsterdam | The Netherlands |
| Donald L. Blount Associates | Chesapeake | VA |
| Excelerate Energy | The Woodlands | TX |
| General Dynamics Bath Iron Works | Bath | ME |
| General Dynamics NASSCO | San Diego | CA |
| Gibbs & Cox | Arlington | VA |
| Gilbert Associates, Inc. | Braintree | MA |
| Green Sea Systems, Inc. | Richmond | VT |
| Mercury Marine | Fond du Lac | WI |
| Metal Shark Croatia | Kastav | Croatia |
| Navatek, Ltd. | S. Kingstown | RI |
| Navatek, Ltd. | Portland | ME |
| Navatek, Ltd. | Honolulu | HI |
| NSWCCD | Bethesda | MD |
| Shipwright LLC | Ft. Lauderdale | FL |
| Stolt Tankers | Rotterdam | The Netherlands |
Class of 2022
| | |
| --- | --- |
| Company Name | Ship Name |
| Cape May-Lewes Ferry | |
| Chevron | Polaris Voyager |
| Holland America | |
| Matson | Cape Horn |
| Matson | Cape Henry |
| MUR Shipping | African Kite |
| Pasha | Marjorie C |
| Resolve | |
| Stolt Tankers | Stolt Excellence |
| Stolt Tankers | Stolt Effort |
| University of Washington | |
Class of 2023
| | | |
| --- | --- | --- |
| Austal USA | Mobile | AL |
| Colonna's Shipyard | Norfolk | VA |
| Derecktor Dania | Derecktor | FL |
| Detyens Shipyards, Inc. | North Charleston | SC |
| General Dynamics NASSCO | San Diego | CA |
| Metal Shark Aluminum Boats | Bayou La Batre | AL |
| Metal Shark Aluminum Boats | Franklin | LA |
| Metal Shark Aluminum Boats | Jeanerette | LA |
| Resolve Marine | Dutch Harbor | AK |
| Resolve Marine | Mobile | AL |
| Safe Harbor New England Boatworks | Portsmouth | RI |
| St. John's Ship Building, Inc. | Palatka | FL |
| Vigor | Seattle | WA |
| Westport Yachts | Port Angeles | WA |
Three paintings done by Webb students for the Western Culture II art project are currently on display at the North Shore Historical Museum in Glen Cove as part of an exhibit titled "Child and Young Adult Reading in the Last 100 Years."  The paintings—by Declan Gaylo '19, Brandon Wui '20, and Shannon Liu '21—have drawn a great deal of attention and many compliments from museum visitors. 
Each year, Professor Richard Harris' Western Culture II class participates in this art project that requires them to recreate a painting or illustration. The goal of this assignment is for the student to learn to look closely at and really see a work of art, as well as acquire a better sense of the roles of composition and color.
ABOUT THE NORTH SHORE HISTORICAL MUSEUM
The North Shore Historical Museum's mission is to preserve the history of the North Shore of Long Island through the stewardship of its collections and historic structure — the 1907 Justices Courthouse — to engage the public, and to interpret the history of the North Shore, in particular, the area once known as the "Gold Coast", through exhibitions, lectures, and programs. The North Shore Historical Museum has been chartered by the New York State Department of Education to collect and exhibit artifacts and archives of Long Island's North Shore.
Please visit https://northshorehistoricalmuseum.org for more information.
The student projects that were features are below!