In no particular order.
A Feasibility Study and Concept Design of a Modular Battery System for Small Vessels
Anika Breza and Minh Tran
The thesis is divided into two objectives: a feasibility study and a concept design. The aim of the feasibility design is to determine if a ship powered by a battery module is feasible or if the module would be more suitable for hybrid applications. The feasibility study will include research of estimated cost, charging time, and installation processes. The design parameters for the module will be determined from the feasibility study. The concept design will specify the specifications and components of the modular battery system and its integration into an existing vessel.
---
Wave Response Characteristics of Submerged Floating Tunnels in Varying Conditions
Christopher Hamilton and Jim Rodgers
Submerged Floating Tunnels (SFTs) are an experimental method of crossing bodies of water that avoids construction difficulties due to water depth. This thesis aims to provide data on the physical responses of SFT's to various wave frequencies. A computational fluid dynamics analysis will be performed, and a physical model will be built and tested in the Robinson Model Basin with the intent of validation the CFD results.
---
A Computational Fluid Dynamics Analysis of the Unsteady Calm Water Resistance of
Slender Hulls Under Harmonic Surge Excitation
Calder Hartigan
The surge motions of rowing shells pose unique challenges for both experimental and numerical resistance prediction. Potential flow codes appear to be capable of accurately predicting the resistance of slender hull forms experiencing periodic surge motions but have reduced accuracy at higher frequencies representative of real-world rowing conditions (Doctors et al., 2010). The objective of this thesis is to assess the value of the prediction capability of fully viscous CFD codes for the unsteady calm water resistance of a Wigley hull under harmonic surge excitation by replicating the model tests of Doctors et al. (2010), ultimately increasing the published information regarding rowing shell hull design.
---
A Simplified Test for Recreational Vessel Stability
Toni-Marie Gossage and David Ockers
The objective of this thesis is to create a stability test for recreational vessels over 20 feet in length by comparing the results of an inclining experiment and a sallying test. This thesis expands upon the research of Dan Turoff that was completed in 2015.
---
Rules Based Design: Automation of a Vessel General Arrangement
Rebecca Teitelbaum
The objective of this thesis is to create a preliminary deckhouse general arrangement based on the MSC Rules for New Construction Large Ships. It will be in the form of a python program. The user will input basic information such as crew, endurance, and principal dimensions. From there, an Excel sheet with required space sizing will be output. Then, a drawing in AutoCAD will be produced as a preliminary arrangement, accounting for the relative location of spaces.
---
Analysis and Optimization of Power Plant Selection for Harbor Tugboats
Ben Lilly

A number of propulsion plants will be analyzed on an 80′ harbor tugboat, considering their capital cost, operating costs, and emissions as factors in the selection. The emissions are factored into the economic analysis by applying a hypothetical carbon tax based on the social cost of CO2 emissions. Machinery arrangements will then be created for each power plant considered to determine whether each power plant can be installed within the machinery space of the selected tugboat. The results for the tugboat analyzed will then be generalized for all harbor tugboats. The power plants that will be analyzed include diesel mechanical, diesel electric, all electric, and various hybrid and alternate fuel plants.
---
A Feasibility Study of the Installation and Operation of a
Floating Offshore Windfarm in the United States
Luke Kiely
The objective of this thesis is to compare the levelized cost of energy (LCOE) of a planned fixed-base windfarm to a theoretical floating wind farm in the United States. Multiple sub-structures and energy transportation methods will be explored for the floating windfarm to find the optimized model to compare to the fixed-base windfarm.
---
Improving the Pathfollowing Capabilities and User Interface of Webb Institute's ASV
Kevin Becker
Autonomous surface vessels (ASV) have traditionally been expensive, and proprietary. This makes it difficult for schools or research institutions with small budgets to gain access to any maritime robotics tools. This thesis will continue the work of Isaac Kremers ('17), Nicholas Ratinaud ('18), and Max Haland ('21) by assessing and improving the path following capabilities and user interface of the autonomous surface vessel.
---
An Investigation of the Optimal Design of an Allam-Fetvedt Cycle
Kevin O'Keefe and Gracie Schmitz
With growing environmental concerns around the globe, there has been an increase in the number and intensity of emissions regulations. As a result, new advancements in power generation have focused on reducing emissions while maintaining a high efficiency. One promising advancement is the Allam-Fetvedt Cycle developed by 8Rivers and NETPower. The objective of this thesis is to identify the design and configuration of the Allam-Fetvedit cycle that results in the highest thermal efficiency.
---
Modeling and Robust Optimization of Slurry Flow using the
Delft Head Loss and Limit Deposit Velocity Model
Christopher Harris
The goal of this thesis is the modeling and robust optimization of variable speed pumps in a slurry system.
---
Automation of the Creation of Marine Electric One Line Diagram Drawings
Kyle Oliver
The goal of this thesis is to create a program that automates the creation of a One Line Diagram drawing for any marine electrical plant.
---
Case Study on a Fully Electric Repowering of a Small Craft
Rudy Caligure and Nathan Johnson
The goal of this thesis is to create a fully-electric repowering package for a 50ft workboat owned by the Chesapeake Bay Foundation. This repowering package will include all the required information for the Chesapeake Bay Foundation to carry out this repowering in the future as they hope to transition their fleet to cleaner energy solutions.
---
Analysis of the Hydrodynamic Performance of a Hydrofoil in an Unsteady Velocity Field
Flora Grilli
The goal of this thesis is to analyze the hydrodynamic performance of a foil advancing in an unsteady velocity field close to the free surface. More specifically, a computational fluid dynamics model is used to simulate a two-dimensional NACA 0012 section at some finite distance below the free surface, while waves are generated at the free surface. The performance of the hydrofoil is analyzed by recording the lift to drag ratio of the foil in various environmental and operating conditions. The model used in this analysis is LilyPad.
---
Motion Response of a Tension Leg Platform (TLP) in Incident Waves
Ioana Mirica
The goal of this thesis is to determine the hydrodynamic response of a tendon leg platform offshore wind turbine through potential flow analysis. The thesis is completed using DVNGL's software, HydroD, and integrated potential flow solvers, Wadam and Wasim. Results are validated using a TLP model with results from Juska and Lindyberg (2021).
---
Reverse Engineering a Vessel's Hydrostatics to Generate the Hull Geometry
Jonas Armstrong
The objective of this thesis is to generate a three-dimensional computer model of a vessel's hull using data from the readily-available hydrostatic tables required by regulations.
---
The Design, Build and Test of an Oscillating Water Column Wave Energy Converter
Sasha Kritsuk and Juliette Lehman
The objective of this thesis is to create a model oscillating water column wave energy converter to drive a turbine to output power.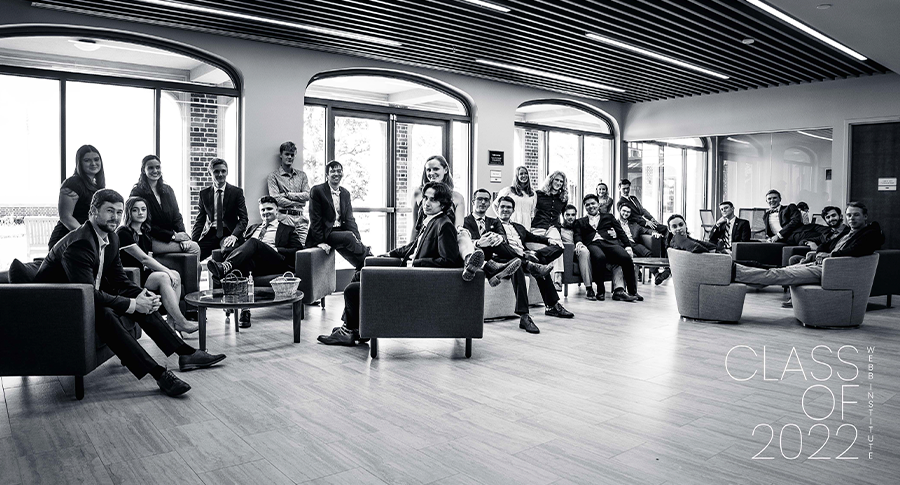 During Winter Work term, our students spread out across the globe to gain real-life working experience.
Freshmen work alongside ship fitters and welders in shipyards. Sophomores serve as student observers aboard ocean-going ships to gain hands-on understanding and appreciation for the relationships between the marine environment, the shipping industry, the ship's operators, and the ship's design. Juniors and seniors network and apply themselves in design and engineering offices around the world.
---
Winter Work Map
---
Winter Work Companies
Class of 2022
| | |
| --- | --- |
| Hydrocomp, Inc. | Durham, NH |
| BAE Systems | Norfolk, VA |
| Boska Marine Design | Lithia, FL |
| CMRE, NATO | La Spieza, Italy |
| Delta Marine Industries, Inc. | Seattle, WA |
| DLBA Naval Architects | Chesapeake, VA |
| GD Bath Iron Works | Bath, ME |
| Glosten | Seattle, WA |
| HII Newport News Shipbuilding | Newport News, VA |
| HII Technical Solutions Division | Virginia Beach, VA |
| Hockema Group, Inc. | Seattle, WA |
| Impact Naval Architects | Seattle, WA |
| Lyman-Morse Boatbuilding, Inc. | Thomaston, ME |
| Murray & Associates, Inc. | Fort Lauderdale, FL |
| Orca3D | Annapolis, MD |
| Snow & Company | Seattle, WA |
| University of Rhode Island | Narragansett, RI |
| Wavecrest Energy | The Woodlands, TX |
| Wyspa Tech | Newport, RI |
Class of 2023
| | |
| --- | --- |
| GD Electric Boat | New London, CT |
| BAE Systems | Norfolk, VA |
| BLOM Maritime, Inc. | Davie, FL |
| BMT Group | Arlington, VA |
| Bruce S. Rosenblatt & Assoc., LLC | Newport News, VA |
| GD Electric Boat | New London, CT |
| GD NASSCO | San Diego, CA |
| Global Foundation for Ocean Exploration | North Kingstown, RI |
| Herbert Engineering | Alameda, CA |
| International Seaways, Inc. | New York, NY |
| Metal Shark Boats | Jeanerette, LA |
| NETSCo | Tampa, FL |
| Northern Marine | Anacortes, WA |
| Polaris New Energy | Jacksonville, FL |
| Shipwright LLC | Fort Lauderdale, FL |
| Stolt Creativity – follow Stolt Creativity | Netherlands/US Gulf |
| ThayerMahan | Groton, CT |
Class of 2024
| | |
| --- | --- |
| NAVSEA | Webb Institute |
| Cape May-Lewes Ferry | Cape May, NJ |
| GD Bath Iron Works | Bath, ME |
| Global Foundation for Ocean Exploration | North Kingstown, RI |
| Metal Shark Boats | Rijeka, Croatia |
| Metal Shark Boats | Jeanerette, LA |
| NAVSEA | Webb Institute |
| NYC Ferry | New York, NY |
| Quantum Marine Stabilizers | Fort Lauderdale, FL |
| R/V Sikuliaq | Shipyard on west coast |
| San Diego Supercomputer Center | San Diego, CA |
| Stolt Confidence – follow Stolt Confidence | Netherlands/US Gulf |
| Stolt Creativity – follow Stolt Creativity | US Gulf/Netherlands |
| Stolt Inspiration – follow Stolt Inspiration | US Gulf/Netherlands |
| Stolt Lotus – follow Stolt Lotus | Netherlands/US Gulf |
| Stolt Sneland – follow Stolt Sneland | US Gulf/Netherlands |
Class of 2025
| | |
| --- | --- |
| Brooklin Boatyard | Brooklin, ME |
| GD Electric Boat | Quonset Pt, RI |
| GD NASSCO | San Diego, CA |
| Gulf Marine Repair | Tampa, FL |
| M. Rybovich & Sons | Palm Beach, FL |
| Marine Group Boatworks | San Diego, CA |
| Metal Shark Boats | Jeanerette, LA |
| Metal Shark Boats | Franklin, LA |
| Metal Shark Boats | Jeanerette, LA |
| Philly Shipyard | Philadelphia, PA |
| Safe Harbor New England Boatworks | Portsmouth, RI |
| Snow & Company | Seattle, WA |
| Westport Yachts | Westport, WA |
"It is my honor and great pleasure to announce the election of Mark Martecchini as the 16th president of Webb Institute," said Board of Trustees chair Bruce S. Rosenblatt. "He is a visionary leader who is passionate about the mission of Webb Institute and is committed to building upon our 130-year history of excellence in engineering education." Effective July 1, 2022, Martecchini will succeed R. Keith Michel who has served as Webb's president for the past nine years.

The search process was a rigorous one, led by a Board of Trustee's search committee consisting of seven members with diverse backgrounds and expertise. From a strong international pool of candidates, the search committee invited three finalists to campus for meetings with students, faculty, administrative staff, and trustees. After taking into consideration input from a broad spectrum of the Webb community, the search committee and the Board enthusiastically and unanimously elected Martecchini to lead Webb as its next president.

Martecchini is recognized for his innovative leadership and advocacy for inclusiveness and sustainability. During a 38-year career with Stolt-Nielsen, he served in a variety of technical, commercial and executive roles, most recently as Managing Director of Stolt Tankers, operating the world's largest global fleet of parcel tankers. Stolt-Nielsen is an international company focused on the bulk liquid and chemical logistics businesses and aquaculture, with more than 6,000 employees across 30 countries.

Martecchini has served on the boards of the International Chamber of Shipping (ICS), the International Association of Independent Tanker Owners (INTERTANKO), and the International Tanker Owners Pollution Federation (ITOPF). He previously chaired Webb Institute's Academic and Student Affairs Committee, a standing committee of the Board of Trustees.

"I am honored and excited to be chosen to succeed Keith Michel to lead Webb into the future," said Martecchini, adding, "a future where sustainability and decarbonization will redraw the map of the maritime industry, with Webb graduates ideally placed to make that change happen. Webb has made huge strides under Keith's tenure, constructing a state-of-the-art academic center that enables Webb to continue adapting its curriculum and faculty to promote innovation and new technologies."

In his remarks, Board chair Rosenblatt noted the accomplishments of retiring president Keith Michel. "Enrollment, educational outcomes, student body diversity, and the Institute's financial strength have markedly increased during Michel's tenure. We thank him for his many contributions."

President Michel enthusiastically endorsed the selection of Martecchini as his successor. He explained, "I am excited for Mark and his family and look forward to working with him as we transition the presidency. I have long admired his collaborative approach to leadership and believe he is especially well prepared to lead Webb in this time when rapid technological advancement demands innovative approaches to engineering education."

Martecchini holds a BS in Naval Architecture and Marine Engineering from Webb Institute and an MBA from New York University. He lives in Rotterdam, Netherlands, with his wife Laurie. They have two children, Niko, who is a 2009 graduate of Webb Institute, and Thomas. With the strong family connection to Webb Institute, Martecchini brings a deep appreciation for the mission and values of the college.
Article from NIST.gov
GAITHERSBURG, Md. — The U.S. Department of Commerce's National Institute of Standards and Technology (NIST) has made five awards for a total of approximately $373,000 to support standards education in undergraduate and graduate level curricula. Since the program began in 2012, NIST's Standards Services Curricula Development Cooperative Agreement Program has received 214 applications and made 41 awards totaling over $2.57 million.
"The Standards Services Curricula Development Cooperative Agreement Program and its awardees are building a standards-capable workforce who recognize that the bridge between innovation and manufacturing and the global marketplace is standards," said Gordon Gillerman, director of NIST's Standards Coordination Office. "The diversity of the funded programs reflects the diverse areas of our lives that benefit from standards, including manufacturing, medical applications, engineering and marine vehicles."
Projects awarded under this program support curricula development to integrate content on documentary standards and standardization processes into courses, modules, seminars and learning resources, including sustainable approaches, methods and models that can be replicated and/or built upon by other educational programs into undergraduate and graduate curricula at U.S. colleges and universities.
The latest recipients are:
Case Western Reserve University (Cleveland, Ohio) — $74,237
To develop standards education modules centered on case studies involving quality systems, software development and cybersecurity for medical devices. The content will include lesson plans, tutorials, case studies, videos, homework assignments and a moot court exercise that can be integrated into introductory engineering courses, senior design capstone courses, and the BioDesign curriculum.
Georgia Southern University (Statesboro, Georgia) — $74,971
To create a systematic framework focused on robotics and additive manufacturing standards for engineering students from first-year through graduate that will include lectures, lab projects, industrial internships, case studies, virtual plants tours and webinars with industry experts.
Texas A&M University (Kingsville, Texas) — $74,998
To incorporate standards and standardization into first-year through graduate-level course modules in the Mechanical and Industrial Engineering and Civil and Architectural Engineering Departments. A certificate program on standards for material testing and characterization for polymers and polymer composites will also be created.
University of Arizona (Tucson, Arizona) — $75,000
To develop four e-learning modules with 36 hours of active-learning content focused on additive manufacturing (AM) standards. The modules will cover the use of standards in the design-for-additive-manufacturing process, additive manufacturing process development, and testing and evaluation for additively manufactured parts and will be incorporated into the curriculum of three AM courses in the College of Engineering. The online learning modules will be disseminated to more than 50 institutions of higher education nationwide that offer courses in AM.
Webb Institute (Glen Cove, New York) — $73,836
To create, in collaboration with the United States Coast Guard Academy and the American Bureau of Shipping, a 10-hour course on multiple topics related to marine industry standards, such as standards for the design, construction and operation of commercial and military marine vehicles; why and how standards are developed in the maritime industry; national and international maritime regulations; standards for emerging technologies; and more. The course material can be used for capstone projects and incorporated into undergraduate and graduate curriculum for marine and ocean engineering, naval architecture and engineering, and marine transportation.
Information on future and previous awards can be found on the NIST Standards Coordination Office website, standards.gov.
Hosted by: Webb Institute, Marin Institute, and Wind Support NYC
NEW YORK, NEW YORK – A new conference on the use of natural propulsion in the global shipping industry will take place in New York state on November 16, 2021. The conference is being hosted by Webb Institute in Glen Cove, NY, and will be broadcasted live.
The conference will introduce to the audience the design of hybrid merchant ships capable of harnessing free and renewable energies available onboard – wind, solar and hydro – to improve vessel efficiency, independent of the fuel or type of engine used.
The conference could not be more timely. In the United States, 80% of goods are imported aboard oceangoing vessels and maritime vessel emissions account for three percent of worldwide emissions.
As various regulatory bodies and the Paris Accord impose stricter emissions regimes on global shipping, it is important to determine how to meet targets when sustainable green fuels will not be available for another 10-20 years.
Vessel efficiency needs to be improved, carbon intensity (CII) reduced to remain in compliance with upcoming IMO regulations and one method is clear: near-zero emission shipping is possible today using wind propulsion.
In the morning, Marin Institute will deliver an overview of the context of decarbonisation of the shipping sector, as well as an academic course introducing aerodynamics, hydrodynamics concepts, and sailing performance assessment to both students and external guests.
Dr. Sergio Perez, PhD, professor of marine engineering at the U.S. Merchant Marine Academy, will set the stage for the afternoon: he will present an update of a 1975 MARAD (U.S. Maritime Administration) report which concluded that commercial ships using sail power were not economically viable when compared with engine-powered vessels.
The 2021 update concludes that it is economically smart to use sail at this point as a principal means of propulsion, with one issue to be resolved: the size of the vessel and especially the height of the mast.
Directly answering Dr. Sergio Perez questions, industry leaders will present the technologies currently available and capable to address the issues raised by Dr. Perez in his 2021 update.
The conference will conclude with case studies, i.e. real life examples of merchant ships powered by the wind.
"The maritime industry has been a driving force around the world throughout history, facilitating today's global community through technological developments, international commerce, and communication. Today, we also recognize the impact of our industry on climate change and the responsibility we have to help lead the efforts to reduce the effects of emissions on our world. Society expects us to do this, and there's no better way to accomplish this goal than to raise awareness of the problem and potential solutions with the next generation of our industry's leaders. Webb Institute is proud to work with our partners on this conference and inspire the developments that will shape the future of the maritime industry," said Bradley Golden, professor of naval architecture and marine engineering at Webb Institute.
"Operating as an independent foundation since 1932 to inspire the maritime sector with innovation, MARIN has set-up 10 years ago an event to promote and share knowledge on zero emission shipping and alternative power use: the BlueWeek. Such an event, organised yearly in Rotterdam in the Netherlands, has seen in the last decade a huge development of wind power techniques. We are today extremely glad to present natural propulsion technologies to students at Webb and in the US. Through this, we hope to inspire future naval architects to create and build the sustainable ships of tomorrow" said Guilhem Gaillarde, head of SHIPS department at the Maritime Research Institute Netherlands.
"Near zero emission shipping is already underway, with a significant increase in sail-powered tonnage on the verge of coming online in 2023/2024. Three projects – Neoline, TOWT, and SailCargo – are advancing toward the ability to ship using natural propulsion at scale. These new fleets, currently in development, will boost the transition to zero-emission shipping. U.S. exporters/importers can commit today for near-zero emissions shipping in 2024," said Laurent Corbel, CEO of Wind Support NYC.
Registration will remain open until November 15, 2021.
Confirmed speakers:
Guilhem Gaillarde, head of SHIPS at Marin Institute
Rogier Eggers, Senior Project Manager at Marin Institute
Roger Strevens, VP Global Sustainability at Wallenius Wilhelmsen
Dr Sergio Perez, PhD, professor at the US Merchant Marine Academy
Jean Zanuttini, CEO of Neoline
Gerard Dykstra, Founder of Dykstra Naval Architects
For more information: lcorbel@windsupport.nyc
Wind Support NYC, headquartered in the Brooklyn Navy Yard, promotes and supports projects using wind propulsion to accelerate the availability of low carbon maritime shipping.