Plan your next trip to Webb early to ensure your room at the Glen Cove Mansion.
We are excited to welcome everyone back to campus this year. From Homecoming and Class Agent Forum, to Commencement and Family Weekend, we hope there will be an event for you!
To prepare for your upcoming trip to Webb, we wanted to share that Glen Cove Mansion now requires Webb guests to make reservations as early as possible, since they will release the rooms 45 days prior to the event. Webb guests will receive the discount rate of $220, please call or email the GCM with the specific date and group name (see names below).
Contact information for reservations:
Phone: 646-518-8775 / 646-518-8773
Email: gcmreservations@glencovemansion.com
---
Upcoming Webb Events and Glen Cove details: (Subject to change due to COVID)
2022 Webb Institute Board Meeting & Heritage Society Room Block
May 20, 2022
50 rooms (Mix of Premium King and Garden Double)

2022 Webb Institute Homecoming/Retirement Room Block 
May 21, 2022
20 rooms (Garden Double) almost sold out

2022 Webb Institute Graduation
June 18, 2022
25 Rooms (Mix of Premium King /Double)

2022 Webb Institute Family Weekend
Sep 23-25, 2022
25 Rooms (Garden Double)
---
Additional Places to Stay: (20 minutes away)


East Norwich Inn (72 rooms)
516-922-1500 or 800-334-4798
6321 Northern Boulevard
East Norwich NY 11732
Mention Webb Institute for their corporate rate.

Comfort Inn Syosset (82 rooms)
516-921-1111 or 800-228-2800
24 Oak Drive at Jericho Turnpike, Syosset

The Inn at Fox Hollow (145 rooms)
800-291-8090
7755 Jericho Turnpike, Woodbury

Holiday Inn Westbury (153 rooms)
516-997-5000 or 800-HOLIDAY
369 Old Country Road, Carle Place

Roslyn Hotel (76 rooms)
516-625-2700 or 800-626-9005
1221 Old Northern Boulevard, Roslyn


If you have any questions about your trip to Webb, please contact Gailmarie Sujecki at gsujecki@webb.edu.
Photo above: Professor Ward teaching at Webb in 1967
We are sad to report that Professor Larry Ward PG'51 passed away at the age of 96 in Rocky Hill, CT (formerly of Locust Valley, NY) on January 10th, 2022.
Please enjoy a recent article written by Anthony Zic, Webb's Director of Development, originally published in the 2020-21 Annual Report (p.11). The article captures Professor Ward's humor and generosity and his legacy, which will inspire future generations of Webbies.  
---
Professor Lawrence W. Ward PG'51: Giving Back to Webb Takes Many Forms
As Professor Ward and I met to discuss this feature article, he shared with me that he had just been thumbing through Edwin L. Dunbaugh's A Centennial History of Webb Institute of Naval Architecture, reminiscing about the days when he and his late wife Grace hosted Webbies for meals. His smile was all I needed to know about these vivid memories and his family's love for Webb.
Among his many exceptional attributes, Professor Ward has a remarkable sense of humor. "I created and ran a hockey team called the C+ Team at my skating club. I was sure to get on the team. There was an A and B Team, so that should tell you how good a player I was," joked Professor Ward.
Professor Ward graduated from University of Michigan with a Bachelor's degree in Naval Architecture and Marine Engineering in 1948. In 1951, he received a Master's from Webb in Nautical Engineering while conducting his thesis work under Professor Nevitt. He went on to work for Gibbs & Cox from 1948-51 in the Hull Scientific Division to work on the design of the SS United States, then joined the company's Hydrofoil Group from 1952-55. In 1958, Professor Ward replaced Professor Bob Jensen to teach Structures and Fluids to both Webb undergraduates and Navy postgraduates, and the Fluids Lab and Flow Channel were later added to his many Webb responsibilities. He would serve as Webb professor for a remarkable 32 years and spent another four years taking care of the Robinson Model Basin (known by many as the Webb Tank).
Professor Ward and his family lived over the Robinson Model Basin for ten years. There were two apartments on the 2nd floor, the other occupied by Captain Robert A. Hinners, USN (Ret.) and his wife. Professor Ward fondly recalls that Webb Beavers helped with various tasks around the apartment and the labs, and as a show of gratitude, the Wards would invite students for meals at the apartment. "They were grateful. It was nice for the students to be a part of a family, our family, and besides, the Webb food was not so great at that time," recalls Professor Ward.
Professor Ward went on to receive a Doctoral degree from Stevens Institute in 1962, and he conducted his thesis in Experimental Wave Resistance in the Webb Tank. He was then awarded a National Science Foundation fellowship and he and his family spent a year in Hamburg, Germany in 1965, during which time he enjoyed traveling to England, Scotland, and Norway.
In 1974, Professor Ward took the reins from the late Professor Thomas Bond '45 as the Webb Alumni Fund Chairman. When I asked him why he took on this role, he simply said, "it just had to be done." I then asked him what kept his record-breaking tenure going, he simply replied "inertia!"
"Larry Ward has been my teacher (at Webb), mentor, cheerleader, and friend for over 50 years. He was my role model as Webb Alumni Fund Chairman—a position he held for 24 years. For Webb graduates entering the workforce, his guidance was "Give a Week for Webb," and for older alums who could contribute more, he advised "Give until it feels good!" Those two slogans have stood the test of time, and we can thank Larry Ward for putting the Webb Alumni Fund on the growth path that continues through today," John Malone '71, Webb Alumni Fund Chairman 1997-2015.
In 1989, Professor Ward received the greatest honor that may be bestowed upon a Webb alumnus, the William Selkirk Owen Award, for outstanding achievement and service to his profession and to Webb. He was a very active member of St. George's Episcopal Church in New York City, which is how he met his late wife, Grace. Later, he was active at St. John's of Lattingtown in Locust Valley. Rounding out the Ward family are their three children: John, Chris, and Anne.
The Ward family has been extraordinarily generous to Webb for decades. Professor and Mrs. Ward joined the Heritage Society in 1996 by transferring stock to Webb to establish a Charitable Remainder Annuity Trust. Most recently, Professor Ward established a scholarship fund that provides room and board stipends for Webb students with a demonstrated financial need. When I asked the Professor what prompted him to establish this scholarship fund, he replied, "I guess it still feels good!"
(Pictured left to right: Calder Hartigan, Minh Tran, Bradley D.M. Golden '99)
For the second year in a row, Webb students have taken first place in the SNAME Dr. James A. Lisnyk Student Ship Design Competition. Seniors Calder Hartigan and Minh Tran received this honor for their design of a Livestock Carrier, which was prepared as a part of their junior year Ship Design 1 (SD1) course.
The primary purpose of the ship was to export up to 2,000 dairy cattle from the U.S. to overseas customers in Africa, Asia, and the Middle East. These types of vessels have been a controversial subject due to concerns over animal welfare, and the team was determined to design their ship to comply with the industry's most comprehensive requirements and best practices so as to ensure the wellbeing of the animals being transported. The team consulted a wide variety of subject matter experts, including livestock carrier operators, dairy farmers, and livestock exporters, to make sure they fully understood the impact their decisions would have on the animals being carried.
Notable features of the design included a "closed" type cargo area to protect animals from the elements, ventilation systems to maintain a controlled interior environment, independent fodder silos for food storage, a conveyor-type animal feed system for delivery of food to each pen, and an automatic fresh water distribution system complete with water level monitoring and control devices.
According to the SNAME website, "The Lisnyk Student Ship Design Competition challenges groups of young people to design theoretical but practical cutting-edge vessels. Open to the world's colleges and universities supporting maritime careers, the program has fostered teamwork and learning through competition."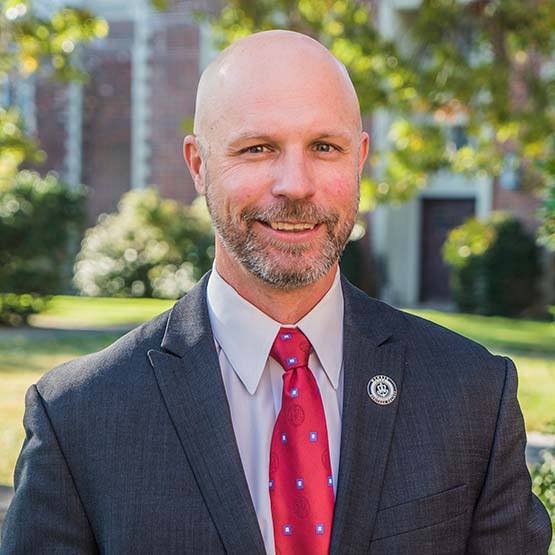 "Congratulations to the team, Professor Golden, and the industry advisors.  The design and its presentation were very well done and quite worthy of the honor. It is always rewarding when outside groups recognize the excellent work of our talented Webb students and faculty. I hope that members of this year's junior class see this as inspiration to enter their SD1 designs in one of the various design competitions available." – Dean Werner
It is an honor for Webb to receive this award as, Dr. Linsnyk was a Webb graduate from the class of 1963.
---
About Dr. James Lisnyk '63 (Portions from A Centennial History of Webb Institute of Naval Architecture)
Born in Jamaica, New York Dr. Lisnyk was a graduate of Webb Institute of Naval Architecture. Attended MIT as SNAME Scholar receiving a MS in Naval Architecture in 1964 and joined BuShips. He earned a D.Sc. degree in Engineering Management from George Washington University in 1977. Then transferred to MARAD as Program Manager for Advanced Ship Systems then becoming Acting Director, Office of Maritime Technology in MARAD's Office of Research and Development. Authored numerous technical papers for ASNE and SNAME; served on SNAME and ASNE governing boards; was Chairman of SNAME's Chesapeake Section and VP of that Society. Elected VP of the Webb Alumni Association. Returned to NAVSEA in 1980, as Chief Naval Architect and Deputy Director, Hull Division. Awards include, the Department of Commerce Bronze Medal and SNAME Spring Meeting Paper Award 1979. Dr. Lisnyk was honored posthumously by having an ASME scholarship named in his memory; the Chesapeake Sect. Established the James A. Linsyk Student Design Competition Award; and NAVSEA's Association of Senior Engineer's named its award for its outstanding young engineer after him. Married Bridget DiGesu in 1964; two children Linda and Amy.
Tragically, he and his daughter were killed on August 1st, 1984 in an automobile accident. Dr. Lisnyk's wife Bridget and another daughter were injured in the accident but survived.
About the Junior Class Small Vessel Design Project (SD1)
As a part of Professor Bradley D.M. Golden's '99 Ship Design 1 (SD1) class, the juniors spent the first two-and-a-half months of the spring semester preparing their first complete concept designs.
Using the knowledge they've gained in their nearly three years studying at Webb and the experiences from their winter work periods to date, this was the students' first opportunity to apply the naval architecture and marine engineering principles they've studied including stability, ship's structures, main machinery systems, auxiliary systems, resistance and propulsion, and electrical engineering.
Working in small groups of three and four, the students selected one of the vessel types and took their first couple of spins around the design spiral to prepare vessel concept designs. To help make the project as realistic as possible, members of industry familiar with each of the vessel types helped prepare the statements of design requirements that each of the designs had to meet. To challenge the students even further, one or two "curveballs" were thrown into each design statement to make the students think long and hard about how they would achieve their objectives.
At the end of the spring semester, the students presented their final designs to their fellow students, faculty, and members of industry who served as part of an evaluation team. After three years at Webb, the Junior class can now say with confidence that they're familiar with the design process and are well on their way to joining the fields of naval architecture and marine engineering.
About SNAME:
The Society of Naval Architects and Marine Engineers (SNAME) was organized in 1893, to advance the art, science, and practice of naval architecture, shipbuilding and marine engineering. SNAME is an internationally recognized non-profit, professional society of individual members serving the maritime and offshore industries and their suppliers. For many, SNAME has been absolutely essential to career development and success in the industry. With more than 6,000 members around the world in 95 countries, SNAME is THE International Community for Maritime and Ocean Professionals! For more information, please visit: https://www.sname.org/
Pictured above: Representative Tom Suozzi with Professor Richard Harris
January 25th, 2022 update
Professor Richard Harris has been selected by the Office of the U.S. Mint to head up the team that will design the Congressional Gold Medal to be created to honor the World War I African American U.S. Army infantry regiment known as the Harlem Hellfighters. The bill proposing creation of the medal was signed by President Biden on August 25, 2021.
Professor Harris has been working principally with Dr. Krewasky Salter, Executive Director of the U.S. Army First Division Museum, in Wheaton, Illinois, to provide background on the unit and to suggest design elements for the medal. He and Dr. Salter have submitted their recommendations and in the next couple of months will be discussing the final design with artists from the Office of the Mint.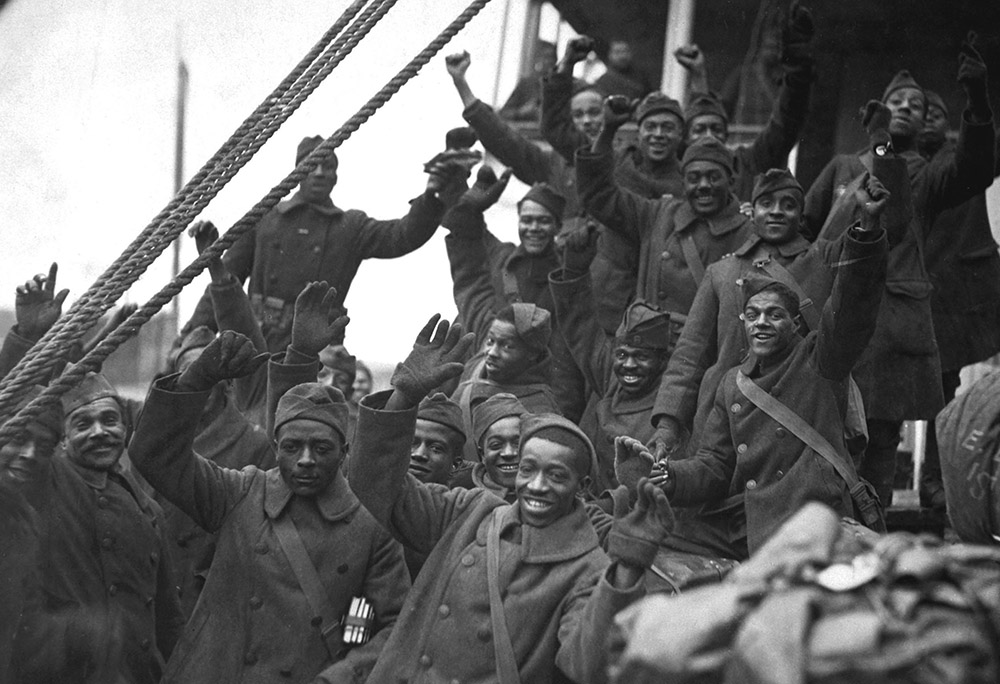 ---
August 23rd, 2021 update
Professor Richard Harris, Assistant Dean and Director of the Humanities Program, is also co-chair of the Harlem Hellfighter Recognition Project. This project was the focus of a press conference held at the 369th Regiment Armory in Harlem on August 13, 2021, to announce that the U.S. Senate had approved a bill on August 10 to honor the U.S. Army regiment known as the "Harlem Hellfighters" with a Congressional Gold Medal. The 369th was an African American unit that distinguished itself in France in World War I, spending more time in the war zone (191 days) than any other American combat unit, never losing an inch of ground or having a member captured, and was the first American regiment to reach the Rhine River in 1918.
Professor Harris, also a member of the Board of Trustees of the North Shore Historical Museum in Glen Cove, was recognized for his role as co-chair of the Harlem Hellfighter Recognition Project Committee, which originally recommended that this action be taken.  Representative Tom Suozzi, who guided the bill through the House of Representatives, and Senator Chuck Schumer, who led the approval process in the Senate, were there to make the joint announcement. It is expected that President Biden will sign the bill during the week of the 23rd. Presentation of the medal will take place at the Smithsonian Institution at a date to be announced later.
View previous story and video about the Harlem Hellfighters project.
In no particular order.
A Feasibility Study and Concept Design of a Modular Battery System for Small Vessels
Anika Breza and Minh Tran
The thesis is divided into two objectives: a feasibility study and a concept design. The aim of the feasibility design is to determine if a ship powered by a battery module is feasible or if the module would be more suitable for hybrid applications. The feasibility study will include research of estimated cost, charging time, and installation processes. The design parameters for the module will be determined from the feasibility study. The concept design will specify the specifications and components of the modular battery system and its integration into an existing vessel.
---
Wave Response Characteristics of Submerged Floating Tunnels in Varying Conditions
Christopher Hamilton and Jim Rodgers
Submerged Floating Tunnels (SFTs) are an experimental method of crossing bodies of water that avoids construction difficulties due to water depth. This thesis aims to provide data on the physical responses of SFT's to various wave frequencies. A computational fluid dynamics analysis will be performed, and a physical model will be built and tested in the Robinson Model Basin with the intent of validation the CFD results.
---
A Computational Fluid Dynamics Analysis of the Unsteady Calm Water Resistance of
Slender Hulls Under Harmonic Surge Excitation
Calder Hartigan
The surge motions of rowing shells pose unique challenges for both experimental and numerical resistance prediction. Potential flow codes appear to be capable of accurately predicting the resistance of slender hull forms experiencing periodic surge motions but have reduced accuracy at higher frequencies representative of real-world rowing conditions (Doctors et al., 2010). The objective of this thesis is to assess the value of the prediction capability of fully viscous CFD codes for the unsteady calm water resistance of a Wigley hull under harmonic surge excitation by replicating the model tests of Doctors et al. (2010), ultimately increasing the published information regarding rowing shell hull design.
---
A Simplified Test for Recreational Vessel Stability
Toni-Marie Gossage and David Ockers
The objective of this thesis is to create a stability test for recreational vessels over 20 feet in length by comparing the results of an inclining experiment and a sallying test. This thesis expands upon the research of Dan Turoff that was completed in 2015.
---
Rules Based Design: Automation of a Vessel General Arrangement
Rebecca Teitelbaum
The objective of this thesis is to create a preliminary deckhouse general arrangement based on the MSC Rules for New Construction Large Ships. It will be in the form of a python program. The user will input basic information such as crew, endurance, and principal dimensions. From there, an Excel sheet with required space sizing will be output. Then, a drawing in AutoCAD will be produced as a preliminary arrangement, accounting for the relative location of spaces.
---
Analysis and Optimization of Power Plant Selection for Harbor Tugboats
Ben Lilly

A number of propulsion plants will be analyzed on an 80′ harbor tugboat, considering their capital cost, operating costs, and emissions as factors in the selection. The emissions are factored into the economic analysis by applying a hypothetical carbon tax based on the social cost of CO2 emissions. Machinery arrangements will then be created for each power plant considered to determine whether each power plant can be installed within the machinery space of the selected tugboat. The results for the tugboat analyzed will then be generalized for all harbor tugboats. The power plants that will be analyzed include diesel mechanical, diesel electric, all electric, and various hybrid and alternate fuel plants.
---
A Feasibility Study of the Installation and Operation of a
Floating Offshore Windfarm in the United States
Luke Kiely
The objective of this thesis is to compare the levelized cost of energy (LCOE) of a planned fixed-base windfarm to a theoretical floating wind farm in the United States. Multiple sub-structures and energy transportation methods will be explored for the floating windfarm to find the optimized model to compare to the fixed-base windfarm.
---
Improving the Pathfollowing Capabilities and User Interface of Webb Institute's ASV
Kevin Becker
Autonomous surface vessels (ASV) have traditionally been expensive, and proprietary. This makes it difficult for schools or research institutions with small budgets to gain access to any maritime robotics tools. This thesis will continue the work of Isaac Kremers ('17), Nicholas Ratinaud ('18), and Max Haland ('21) by assessing and improving the path following capabilities and user interface of the autonomous surface vessel.
---
An Investigation of the Optimal Design of an Allam-Fetvedt Cycle
Kevin O'Keefe and Gracie Schmitz
With growing environmental concerns around the globe, there has been an increase in the number and intensity of emissions regulations. As a result, new advancements in power generation have focused on reducing emissions while maintaining a high efficiency. One promising advancement is the Allam-Fetvedt Cycle developed by 8Rivers and NETPower. The objective of this thesis is to identify the design and configuration of the Allam-Fetvedit cycle that results in the highest thermal efficiency.
---
Modeling and Robust Optimization of Slurry Flow using the
Delft Head Loss and Limit Deposit Velocity Model
Christopher Harris
The goal of this thesis is the modeling and robust optimization of variable speed pumps in a slurry system.
---
Automation of the Creation of Marine Electric One Line Diagram Drawings
Kyle Oliver
The goal of this thesis is to create a program that automates the creation of a One Line Diagram drawing for any marine electrical plant.
---
Case Study on a Fully Electric Repowering of a Small Craft
Rudy Caligure and Nathan Johnson
The goal of this thesis is to create a fully-electric repowering package for a 50ft workboat owned by the Chesapeake Bay Foundation. This repowering package will include all the required information for the Chesapeake Bay Foundation to carry out this repowering in the future as they hope to transition their fleet to cleaner energy solutions.
---
Analysis of the Hydrodynamic Performance of a Hydrofoil in an Unsteady Velocity Field
Flora Grilli
The goal of this thesis is to analyze the hydrodynamic performance of a foil advancing in an unsteady velocity field close to the free surface. More specifically, a computational fluid dynamics model is used to simulate a two-dimensional NACA 0012 section at some finite distance below the free surface, while waves are generated at the free surface. The performance of the hydrofoil is analyzed by recording the lift to drag ratio of the foil in various environmental and operating conditions. The model used in this analysis is LilyPad.
---
Motion Response of a Tension Leg Platform (TLP) in Incident Waves
Ioana Mirica
The goal of this thesis is to determine the hydrodynamic response of a tendon leg platform offshore wind turbine through potential flow analysis. The thesis is completed using DVNGL's software, HydroD, and integrated potential flow solvers, Wadam and Wasim. Results are validated using a TLP model with results from Juska and Lindyberg (2021).
---
Reverse Engineering a Vessel's Hydrostatics to Generate the Hull Geometry
Jonas Armstrong
The objective of this thesis is to generate a three-dimensional computer model of a vessel's hull using data from the readily-available hydrostatic tables required by regulations.
---
The Design, Build and Test of an Oscillating Water Column Wave Energy Converter
Sasha Kritsuk and Juliette Lehman
The objective of this thesis is to create a model oscillating water column wave energy converter to drive a turbine to output power.