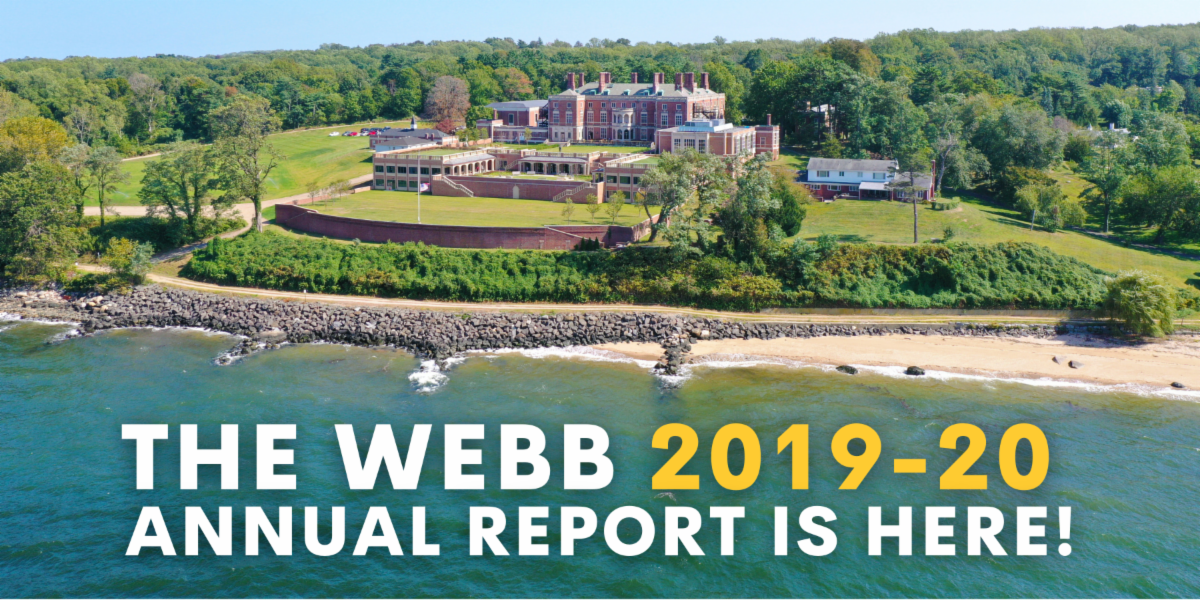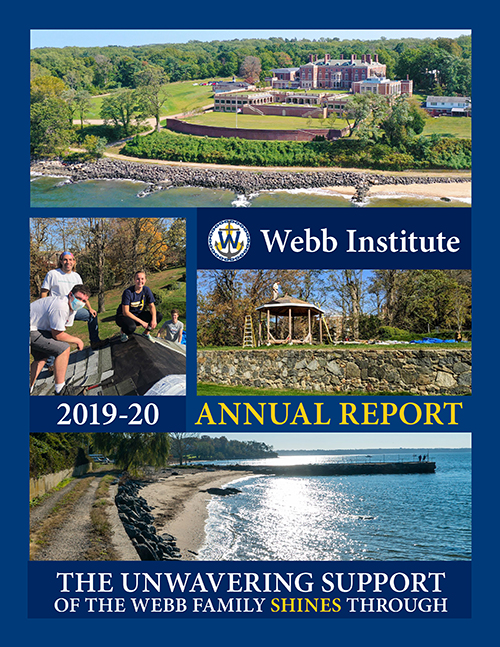 Dear Webb Friends & Family:
Thank you for your support of Webb during the 2019-20 giving year. I hope you enjoy reading this year's Annual Report.
True to the spirit of William H. Webb, this document is a testament to the generosity of the Webb family—alumni, parents, friends, and trustees alike. The stories contained within are a reminder of our common goal: to maintain the highest levels of academic excellence and to ensure the inter-generational sustainability of the Institute. Webb students, present and future, are counting on us!
I am particularly grateful for your steadfast support in spite of the ongoing pandemic. Exceeding the $2 million giving mark for only the 4th time in Webb's history through the Alumni Fund is a tremendous accomplishment, as are the 70% giving participation rates among alumni and parent families. This document also details a number of special gifts to Webb, including one to name Webb's waterfront path as "Bill Blanton Way," (see page 7). It is truly an exciting time to be a member of the Webb family.
Your passion and commitment to the Institute has made my service as Webb's President a particularly gratifying one. Although there is more to be done, it is time to pause for a moment and reflect on our successes to date.
Thank you again for your support of Webb.
Sincerely,
R. Keith Michel '73
President, Webb Institute
Previous Annual Reports