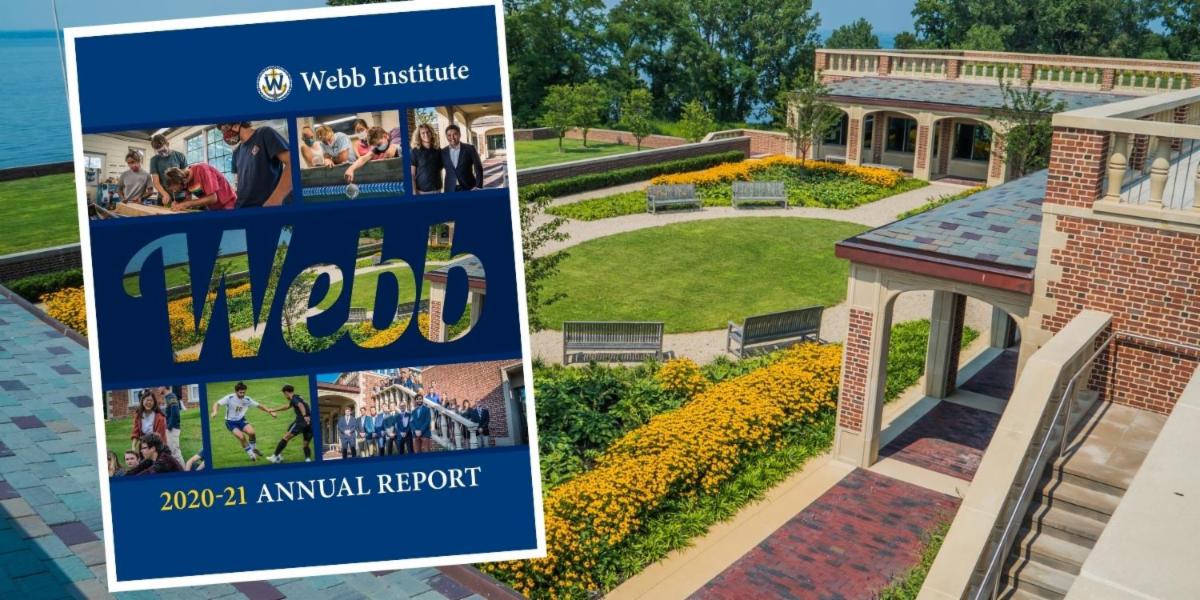 Dear Webb Friends & Family:
Thank you for your support of Webb during the 2020-21 giving year. I hope you enjoy reading the attached Annual Report.
True to the spirit of William H. Webb, this document is a testament to the generosity of the Webb family—alumni, parents, friends, and trustees alike. The stories contained within are a reminder of our common goal: to maintain the highest levels of academic excellence and to ensure the inter-generational sustainability of the Institute. Webb students, present and future, are counting on us!
I am particularly grateful for your steadfast support in spite of the ongoing pandemic. Exceeding the $2 million giving mark for only the 5th time in Webb's history through the Alumni Fund is a tremendous accomplishment, as is the 70% giving participation rate among alumni. This document also details the lifelong commitments to Webb made by Joe Cuneo '57 (p. 7-9) and Professor Larry Ward PG'51 (p.11-12). It is truly an exciting time to be a member of the Webb family.
Your passion and commitment to the Institute has made my service as Webb's President a particularly gratifying one. Although this year marks my final year as President, I look forward to our continued partnership in support of Webb.
Once a Webbie, always a Webbie!
Sincerely,
R. Keith Michel '73
President, Webb Institute