During Winter Work term, our students spread out across the globe to gain real-life working experience.
Freshmen work alongside ship fitters and welders in shipyards. Sophomores serve as student observers aboard ocean-going ships to gain hands-on understanding and appreciation for the relationships between the marine environment, the shipping industry, the ship's operators, and the ship's design. Juniors and seniors network and apply themselves in design and engineering offices around the world.
See where our Webbies are this Winter Work Term!
Please note the class of 2022 are on ships and not included on this map.

---
Read student first-hand experiences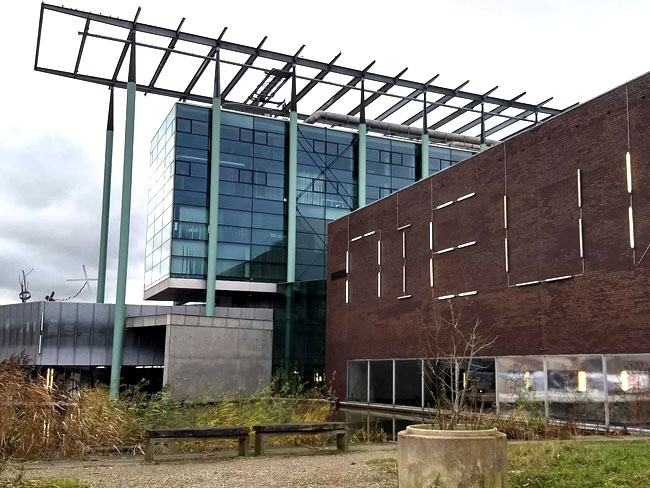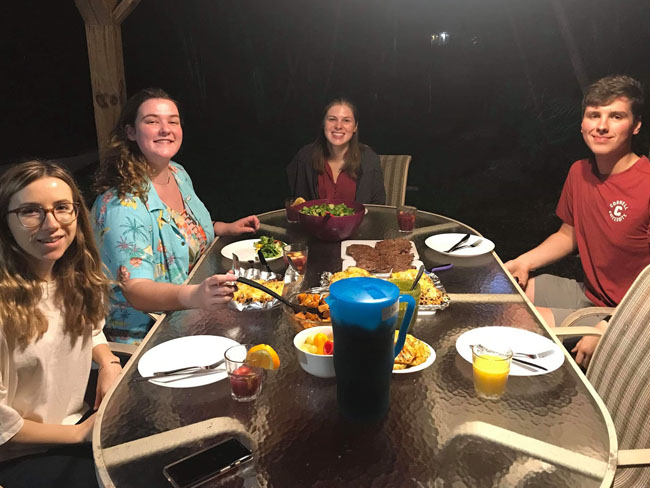 ---
Winter Work term companies:
Class of 2020
| | | |
| --- | --- | --- |
| American Bureau of Shipping | Houston | TX |
| BLOM Maritime | Davie | FL |
| BMT Designers & Planners, Inc. | Arlington | VA |
| Bristol Harbor Group | Bristol | RI |
| Bruce S. Rosenblatt & Associates LLC | Newport News | VA |
| Carnival Cruise Line | Miami | FL |
| Cruise Lines International Association (CLIA) | Washington | DC |
| Donjon-SMIT | St. Simons Sound | GA |
| General Dynamics Electric Boat | Groton | CT |
| Great Lakes Shipyard | Cleveland | OH |
| Herbert Engineering | Alameda | CA |
| Hyde Marine | Coraopolis | PA |
| Incat Crowther | Lafayette | LA |
| Maritime Research Institute Netherlands-MARIN | Wageningen | The Netherlands |
| Murray & Associates, Inc. | Ft. Lauderdale | FL |
| Navatek, Ltd. | S. Kingstown | RI |
| Navatek, Ltd. | Honolulu | HI |
| NSWC Combatant Craft Division | Virginia Beach | VA |
| Seabury Maritime LLC | Edison | NJ |
| Stolt Tankers | Rotterdam | The Netherlands |
| Vigor | Seattle | WA |
Class of 2021
| | | |
| --- | --- | --- |
| BLOM Maritime | Davie | FL |
| C-Job Naval Architects | Amsterdam | The Netherlands |
| Donald L. Blount Associates | Chesapeake | VA |
| Excelerate Energy | The Woodlands | TX |
| General Dynamics Bath Iron Works | Bath | ME |
| General Dynamics NASSCO | San Diego | CA |
| Gibbs & Cox | Arlington | VA |
| Gilbert Associates, Inc. | Braintree | MA |
| Green Sea Systems, Inc. | Richmond | VT |
| Mercury Marine | Fond du Lac | WI |
| Metal Shark Croatia | Kastav | Croatia |
| Navatek, Ltd. | S. Kingstown | RI |
| Navatek, Ltd. | Portland | ME |
| Navatek, Ltd. | Honolulu | HI |
| NSWCCD | Bethesda | MD |
| Shipwright LLC | Ft. Lauderdale | FL |
| Stolt Tankers | Rotterdam | The Netherlands |
Class of 2022
| | |
| --- | --- |
| Company Name | Ship Name |
| Cape May-Lewes Ferry | |
| Chevron | Polaris Voyager |
| Holland America | |
| Matson | Cape Horn |
| Matson | Cape Henry |
| MUR Shipping | African Kite |
| Pasha | Marjorie C |
| Resolve | |
| Stolt Tankers | Stolt Excellence |
| Stolt Tankers | Stolt Effort |
| University of Washington | |
Class of 2023
| | | |
| --- | --- | --- |
| Austal USA | Mobile | AL |
| Colonna's Shipyard | Norfolk | VA |
| Derecktor Dania | Derecktor | FL |
| Detyens Shipyards, Inc. | North Charleston | SC |
| General Dynamics NASSCO | San Diego | CA |
| Metal Shark Aluminum Boats | Bayou La Batre | AL |
| Metal Shark Aluminum Boats | Franklin | LA |
| Metal Shark Aluminum Boats | Jeanerette | LA |
| Resolve Marine | Dutch Harbor | AK |
| Resolve Marine | Mobile | AL |
| Safe Harbor New England Boatworks | Portsmouth | RI |
| St. John's Ship Building, Inc. | Palatka | FL |
| Vigor | Seattle | WA |
| Westport Yachts | Port Angeles | WA |