During Winter Work term, our students spread out across the globe to gain real-life working experience.
Freshmen work alongside ship fitters and welders in shipyards. Sophomores serve as student observers aboard ocean-going ships to gain hands-on understanding and appreciation for the relationships between the marine environment, the shipping industry, the ship's operators, and the ship's design. Juniors and seniors network and apply themselves in design and engineering offices around the world.
---
Winter Work Map
---
Student Winter Work Blogs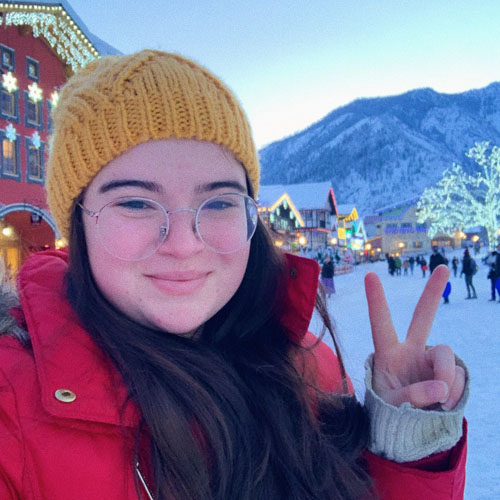 This blog documents Ioana Mirica's '22 internship at Delta Marine. Follow her journey and learn a little bit about the naval architecture and marine engineering (NAME) field and discover a few hidden gems in the Seattle area.
---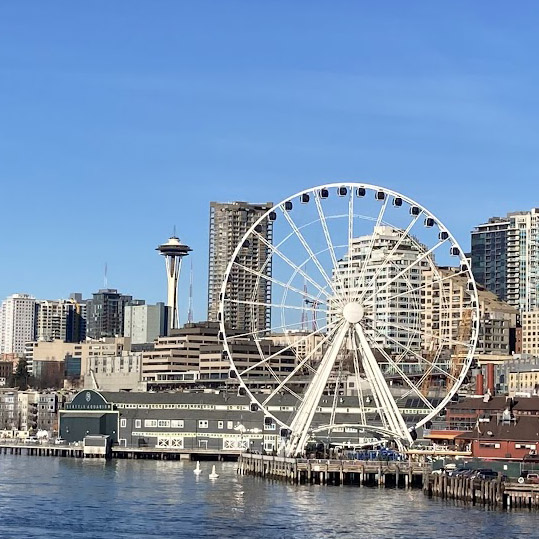 Follow seniors, Calder Hartigan, Ben Lilly, Luke Kiely, Juliette Lehman, and Sasha Kritsuk, and first-year students Sydney Barok and Tyler Zylinski as they intern in Seattle this winter! Companies include: Glosten, Snow & Company, Impact Naval Architects, and Hockema Group, Inc.
---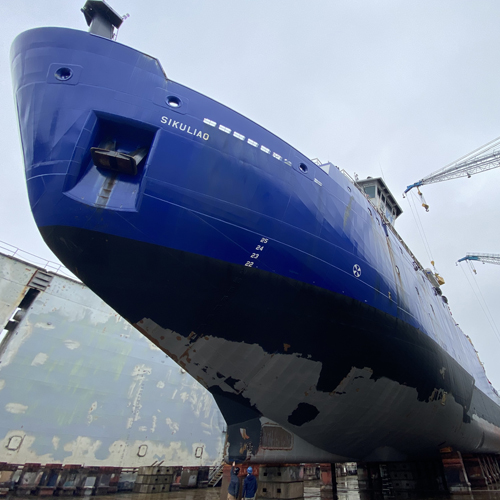 During Winter Work Term, Miguel Sanchez '24 will assist marine technicians as they provide maintenance work to the R/V Sikuliaq. He will spend several weeks overhauling the ship in Alaska and then sail to Oregon. Read the blog entries made by Miguel on the Marine Advanced Technology Education (MATE) website.
---
Winter Work Companies
Class of 2022
| | |
| --- | --- |
| Hydrocomp, Inc. | Durham, NH |
| BAE Systems | Norfolk, VA |
| Boska Marine Design | Lithia, FL |
| CMRE, NATO | La Spieza, Italy |
| Delta Marine Industries, Inc. | Seattle, WA |
| DLBA Naval Architects | Chesapeake, VA |
| GD Bath Iron Works | Bath, ME |
| Glosten | Seattle, WA |
| HII Newport News Shipbuilding | Newport News, VA |
| HII Technical Solutions Division | Virginia Beach, VA |
| Hockema Group, Inc. | Seattle, WA |
| Impact Naval Architects | Seattle, WA |
| Lyman-Morse Boatbuilding, Inc. | Thomaston, ME |
| Murray & Associates, Inc. | Fort Lauderdale, FL |
| Orca3D | Annapolis, MD |
| Snow & Company | Seattle, WA |
| University of Rhode Island | Narragansett, RI |
| Wavecrest Energy | The Woodlands, TX |
| Wyspa Tech | Newport, RI |
Class of 2023
| | |
| --- | --- |
| GD Electric Boat | New London, CT |
| BAE Systems | Norfolk, VA |
| BLOM Maritime, Inc. | Davie, FL |
| BMT Group | Arlington, VA |
| Bruce S. Rosenblatt & Assoc., LLC | Newport News, VA |
| GD Electric Boat | New London, CT |
| GD NASSCO | San Diego, CA |
| Global Foundation for Ocean Exploration | North Kingstown, RI |
| Herbert Engineering | Alameda, CA |
| International Seaways, Inc. | New York, NY |
| Metal Shark Boats | Jeanerette, LA |
| NETSCo | Tampa, FL |
| Northern Marine | Anacortes, WA |
| Polaris New Energy | Jacksonville, FL |
| Shipwright LLC | Fort Lauderdale, FL |
| Stolt Creativity – follow Stolt Creativity | Netherlands/US Gulf |
| ThayerMahan | Groton, CT |
Class of 2024
| | |
| --- | --- |
| NAVSEA | Webb Institute |
| Cape May-Lewes Ferry | Cape May, NJ |
| GD Bath Iron Works | Bath, ME |
| Global Foundation for Ocean Exploration | North Kingstown, RI |
| Metal Shark Boats | Rijeka, Croatia |
| Metal Shark Boats | Jeanerette, LA |
| NAVSEA | Webb Institute |
| NYC Ferry | New York, NY |
| Quantum Marine Stabilizers | Fort Lauderdale, FL |
| R/V Sikuliaq | Shipyard on west coast |
| San Diego Supercomputer Center | San Diego, CA |
| Stolt Confidence – follow Stolt Confidence | Netherlands/US Gulf |
| Stolt Creativity – follow Stolt Creativity | US Gulf/Netherlands |
| Stolt Inspiration – follow Stolt Inspiration | US Gulf/Netherlands |
| Stolt Lotus – follow Stolt Lotus | Netherlands/US Gulf |
| Stolt Sneland – follow Stolt Sneland | US Gulf/Netherlands |
Class of 2025
| | |
| --- | --- |
| Brooklin Boatyard | Brooklin, ME |
| GD Electric Boat | Quonset Pt, RI |
| GD NASSCO | San Diego, CA |
| Gulf Marine Repair | Tampa, FL |
| M. Rybovich & Sons | Palm Beach, FL |
| Marine Group Boatworks | San Diego, CA |
| Metal Shark Boats | Jeanerette, LA |
| Metal Shark Boats | Franklin, LA |
| Metal Shark Boats | Jeanerette, LA |
| Philly Shipyard | Philadelphia, PA |
| Safe Harbor New England Boatworks | Portsmouth, RI |
| Snow & Company | Seattle, WA |
| Westport Yachts | Westport, WA |