Couch Academic Center Ribbon-Cutting
October 26, 2019 @ 12:30 pm - 8:00 pm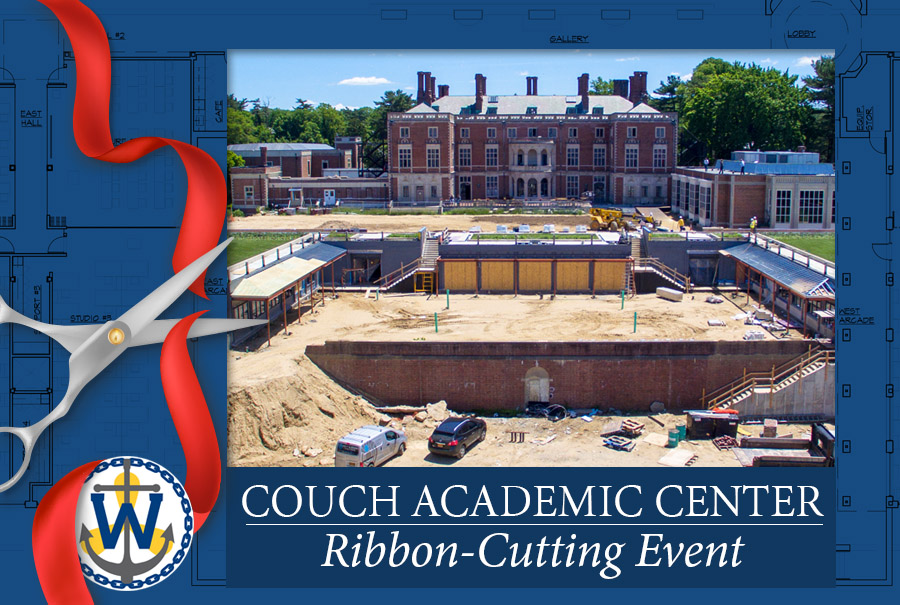 Invitations have been mailed to all alumni, and all members of the Webb family who have supported the Campaign for Webb.
Be part of this historic day in Webb's history—join us for the Ribbon-Cutting of the Couch Academic Center on:
SATURDAY, OCTOBER 26, 2019
Sponsored by Webb's Board of Trustees
Business, business casual, or festive attire is suggested
---
If you have any questions, please contact Gailmarie Sujecki at 516-671-2277.
RSVP BY OCTOBER 11th
---
Event Program
12:30 pm
Lunch
2:00 pm
Presentation of Named Spaces in the Couch Academic Center
Henry Auditorium, Stevenson Taylor Hall
4:00 pm
Couch Academic Center – Visiting Named Spaces
This segment allows visitors to congregate in the named spaces of the Couch Academic Center
5:00 pm
Unveiling the Statue of William H. Webb
5:15 pm
Dedication & Ribbon-Cutting of the Couch Academic Center
5:40 pm
Cocktail Reception
6:45 pm
Dinner
8:15 pm
Surprise!
---
Accommodations
Please make your lodging accommodations at your earliest convenience. 
Limited rooms are blocked off at the Glen Cove Mansion (516-671-6400).
Please mention "Webb Institute" when reserving a room.