Webb Alumni Association Annual Meeting
May 16 @ 3:00 pm - 4:00 pm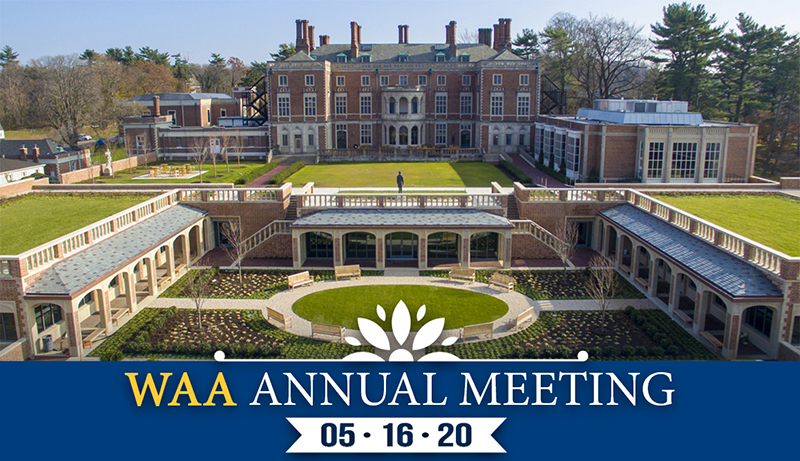 As a precautionary measure in response to the COVID19 pandemic, all on-campus events for Homecoming 2020 have been canceled. The Homecoming Weekend had previously been scheduled for the weekend of May 15th.
The Webb Alumni Association annual meeting, which usually takes place during Homecoming, will be held virtually.
This year the WAA Annual meeting will take place on Saturday, May 16th, starting at 3pm east coast time.  Alumni will have the option of participating by phone (audio only) or video conference (audio and video).  Details on joining the meeting will be sent in a future email.  The last few years the WAA annual meeting has lasted under an hour and we are anticipating the same this year.
---
Meeting Agenda:
Visit the Community Portal to download the full agenda!
Welcome
Remembrance: William Webb – a moment of silence
Report of Passings
Recognitions and Introductions
Athletic Awards
Approval of minutes of the Annual Meeting of May 2019
WAA Treasurer's Report
Webb Alumni Fund Report
Webb Mentor Program
Webb Regional Events
WAA President's Report
Election of Alumni Association Officers
Old Business
New Business
Adjournment
Update on Webb
Winter Work presentations
---
The WAA Nominating Committee has put forward the following nominees for election to the WAA Executive Committee:
President – Victoria Dlugokecki '88
Vice President – Ted Dickenson '92
Treasurer – Leah Sosa '08
Secretary – Jacob Genauer '10
At Large Member – Joe Signorelli '54
At Large Member – Sean Murphy '13
At Large Member – Spencer Schilling '82
Nominating Committee, Ethan Wiseman '11 and Jonathan Dowsett '09
Auditing Committee, Mike Hutchings '95 and Mike Abbruscato '11
Past President, Ian Mutnick '96