by Jack Otto '23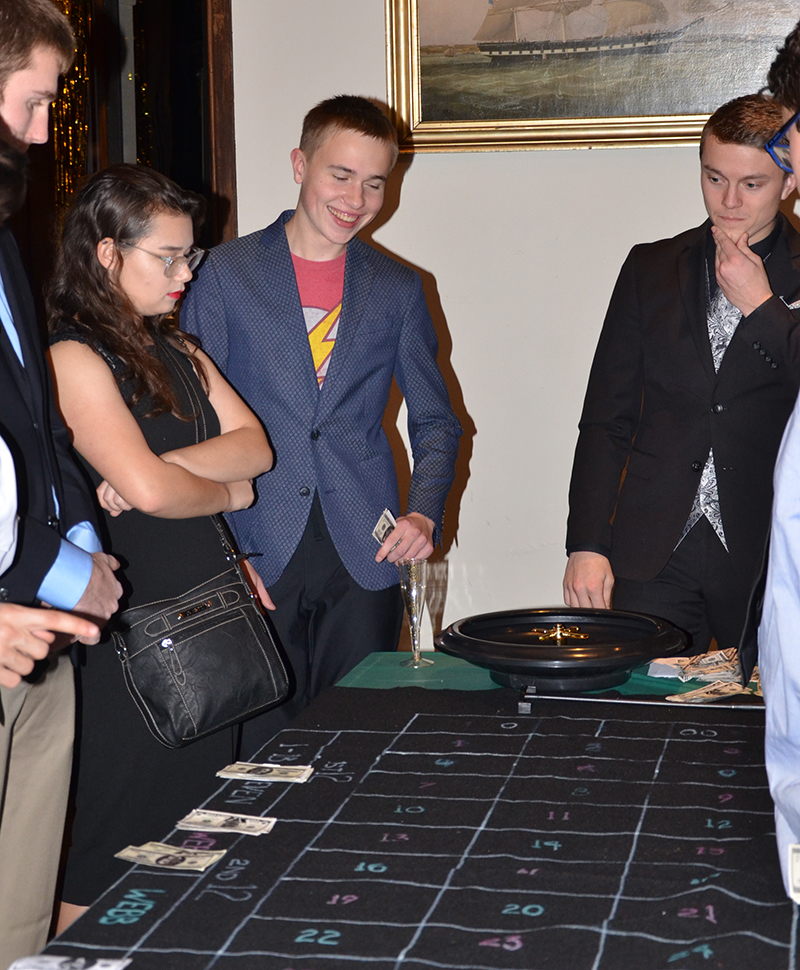 On November 16th, 298 Crescent Beach Road was transformed into what seemed like the Las Vegas Strip. With Blackjack, Texas Hold-em, Roulette, and even lottery cards for Webbies to gamble their allotted 500 Webb Bucks, it was a night of excitement.
After a few hours, the excitement moved out of the Visconti Reception Room and into the gym, where the live events were taking place. The first event was the three-person horse race, where three members of each class would come together to form a horse and a jockey. The teams would then proceed in a two-lap race around the gym. The freshman got out to a great start with the seniors and juniors close behind and the sophomores way in the back. The seniors took a tumble on the backstretch of lap one and the sophomores got caught up in the wreck. The freshman took the first lap with the juniors close behind but gaining fast. The juniors passed the freshman on the home stretch to take first, however they were disqualified for their horse breaking apart in the middle of the race and the freshman won.
The next event was an arm-wrestling tournament where many students faced off to see who the heavyweight champion of Webb is. After six rounds of single-elimination tournament matches, David '22 was crowned victorious. This event was followed by the lightweight championship of Webb between two members of the class of '20, Duane and Mary. This was a one-match; winner takes all event that lasted five thrilling minutes. It ended with Duane defending his title and the crushing defeat of Mary.
The last live event of the night was the surprise event by the seniors, where they took a clean oil drum and attached it to a spring and a handle, for a makeshift bull riding. This was a very exciting event that sent Webbies flying all over the gym. The winner of this event, Ian '20, took a different approach to the grip, by grabbing the back of the "bull" which prevented him from flying off the front.
The class of 2020 were the organizers of the event and oversaw the events that were planned as well as the silent auction at the end of the night, where Webbies bid on the items with their winnings of the night. The night was a huge success and would not have been possible without the huge support from the class of 2020.