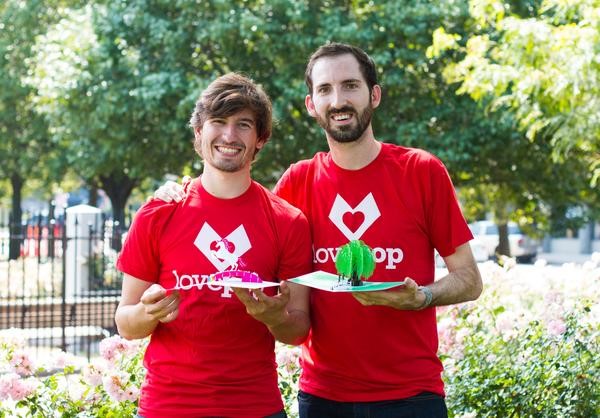 With the cases of COVID-19 on the rise, two members from the Class of 2009, John Wise and Webb trustee, Wombi Rose, rose to the challenge and quickly switched their resources at Lovepop to produce much-needed PPE gear. Normally, Lovepop produces laser-cut 3-D greeting cards based on the ancient art form of kirigami.
"One of the things we learned at Webb was how to solve problems. When we heard about the shortage of PPE, we tried to turn it into a problem we could start to solve with the resources and capabilities available to us." noted Wombi Rose '09, president of Lovepop, "In the past few weeks, we've figured out how to pivot our supply chain to provide desperately-needed gowns and face shields to the front line."
If you are an alumnus/alumna and would like to share your story on how you or your company are helping others through the COVID-19 pandemic, please contact Kerri Allegretta at kallegretta@webb.edu.
---
About Lovepop (from lovepopcards.com)
Founded by best friends and naval architects, John Wise and Wombi Rose, Lovepop creates beautiful laser-cut pop-up cards designed on ship-building software and handcrafted in the ancient art form of kirigami.
Lovepop is on a mission to create one billion magical moments by making it easy to do something creative and meaningful for the people you love.
Since earning an investment from Kevin "Mr. Wonderful" O'Leary on ABC's "Shark Tank" in 2015, Lovepop has created hundreds of unique designs to help make every occasion magical – whether it's a birthday, holiday, anniversary, or any milestone for someone you love.