Pictured above, Jenna Ferrieri '11 and William Markuske '10 on their Wedding Day.
Love is in the air at Webb! Read our alumni stories about how they met their significant other at Webb!
---
Caitlin (Andre-Colton) '05 and Vince Jarecki '05
Caitlin met Vince during freshman orientation and started to date during Winter Work Term in their sophomore year. They were married in April 2008 in Alexandria, Virginia.
Currently they are still in Alexandria with their daughter Alexa and son Colton. Both U.S. Navy civilians, Caitlin works in shipbuilding program management and Vince is a salvage engineer.
---
Daniela (Hanson) '04 and Brendan Abbott '04
"Brendan and I were in the same class at Webb, and presumably met during orientation… But, I don't actually remember us talking until a little further into freshman year in the pub! During winter work that year, we ended up in Pascagoula, MS with a large group of classmates and that is when we really got to know each other. We were married in Little Compton, Rhode Island in 2007 and had many of our Webb classmates and professors in attendance.
The rest is history – 20 years together, two beautiful children, two wonderful dogs, three apartments, one house and many vacations have been shared!
We currently live in Portsmouth, Rhode Island with our two children, Bianca (11) and Myles (9). Brendan is Chief Designer at Sparkman & Stephens and Daniela is a Project Manager at Foth Infrastructure & Environment – both with offices in Newport, Rhode Island. We enjoy boating, sailing, and all sorts of water activities as a family!"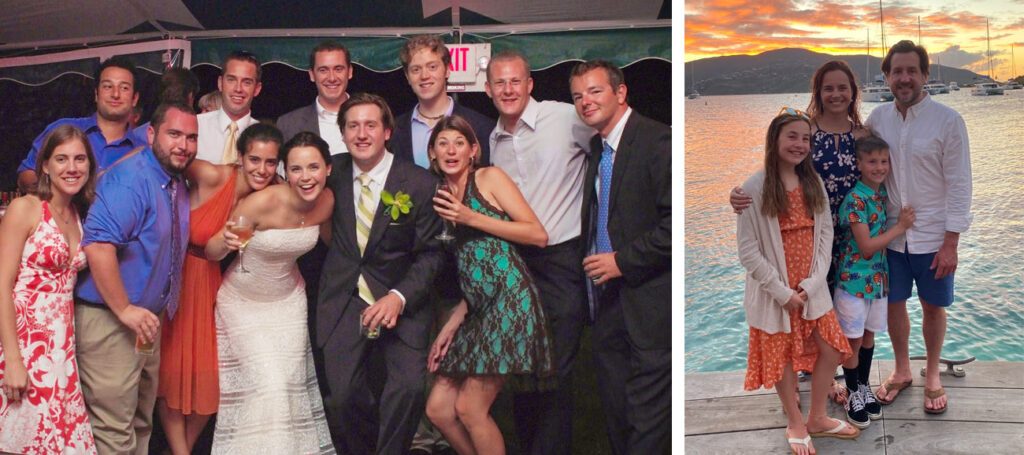 ---
Douglas '79 and Kathleen (Callahan) '80 Henn
"We obviously knew each another just being at Webb but didn't get together until Doug's senior year when he lived in the Model Tank apartment across the hall from the women's apartment. We were married at Webb August 9, 1981 and currently living in Lawrenceville NJ with three grown children scattered across the country. I am a public school science and math supervisor while Doug works in atmospheric modelling."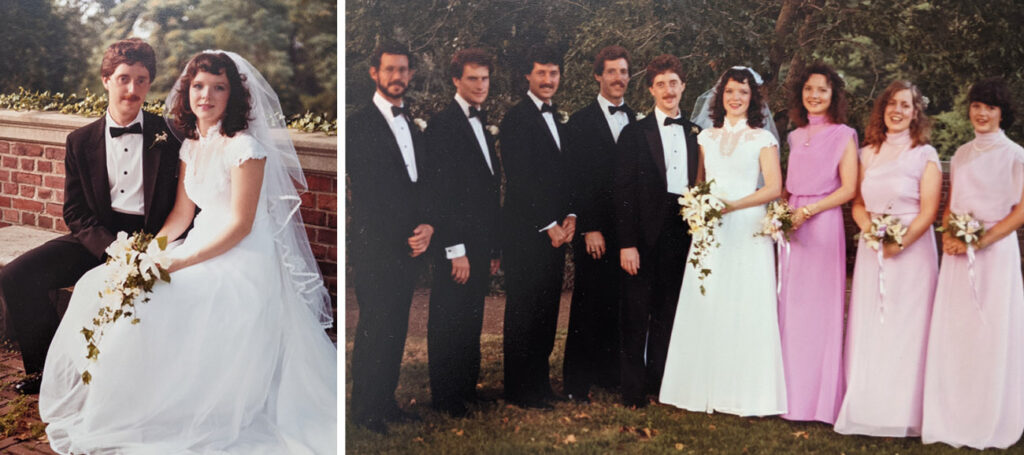 ---
Ron '63 and June (Hon.) Kiss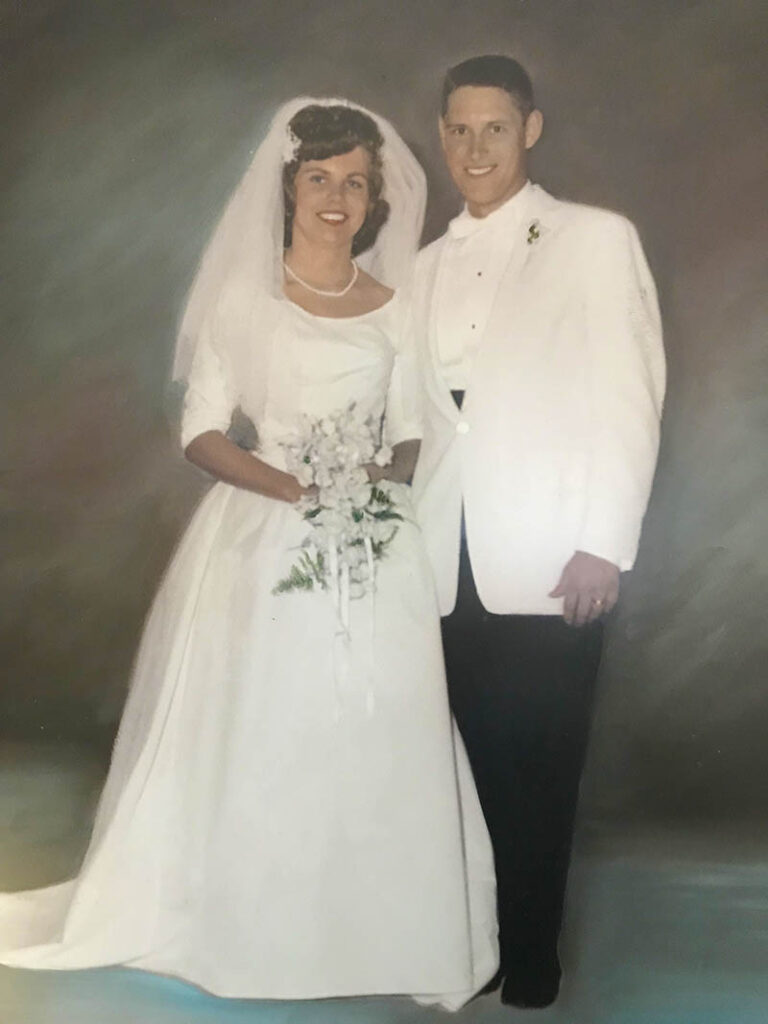 "Even though we began dating in high school, we were together since day one on Webb's campus beginning in August 1959.

We were married in our hometown of Union, New Jersey, the day after Webb graduation June 29, 1963."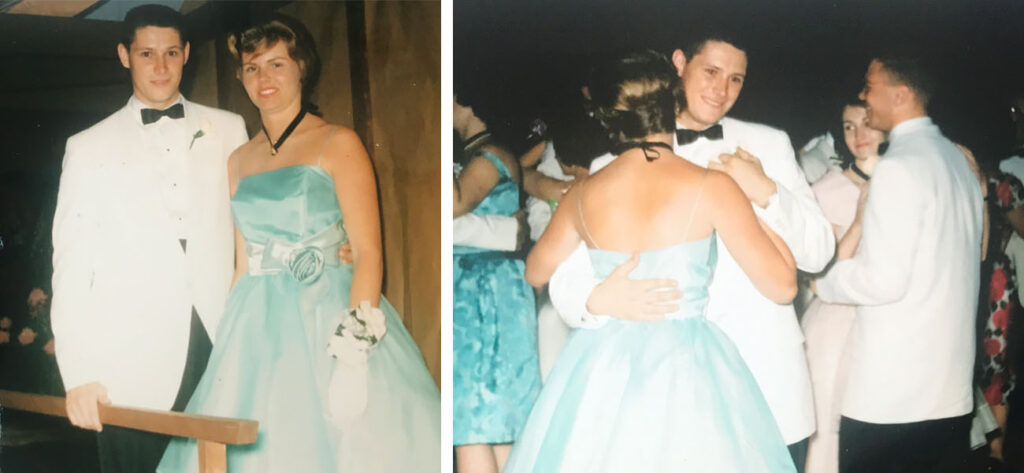 ---
Erin Hub '16 and Jonathan Roussin '17
"We met at Webb. I was a junior and he was a sophomore. We were in Jazz band together and would go running together. We are currently living in Groton, Connecticut. Jon works at Electric Boat and I work at APS. We both work in hydrodynamic departments. We have a cat named Digit."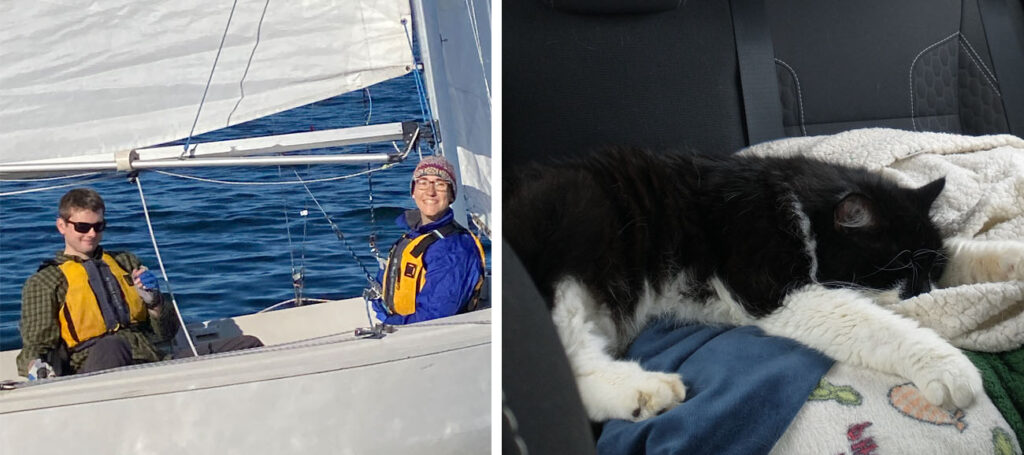 ---
Kathleen (Cain) '07 and Stephen '08 Minnich
"Stephen and I met at Webb, but reconnected when Steve moved to DC to work for NAVSEA after graduate school. We were married on October 5, 2014 at Mount Snow in Vermont. Every member of the classes of 2007 and 2008 were invited; and four members of our bridal party were also Webbies.
We both work for NAVSEA in the DC area and live in Alexandria, Virginia, with our two boys David (5) and John (2).
Webb and the relationships we formed there shaped our lives for the better!"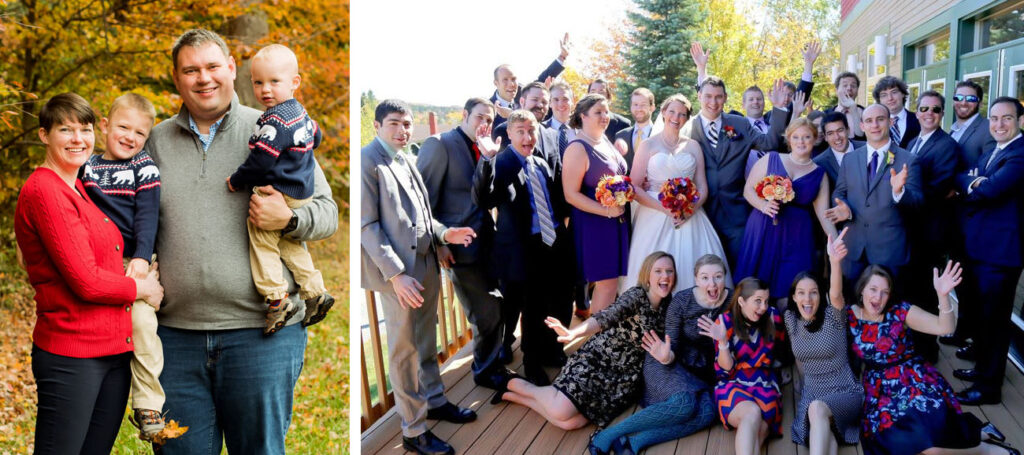 ---
Kierstin (Del Valle) '13 and Andy '11 Lachtman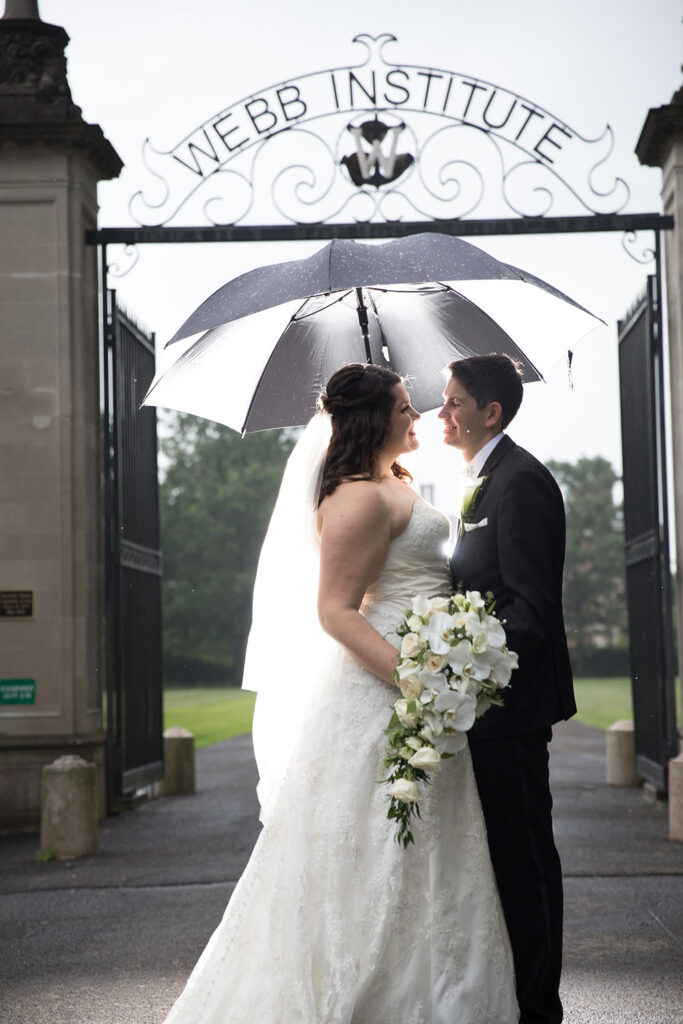 "We met while students at Webb and were married in Glen Cove, New York at St. Patrick's Church in August 2018. The reception was held at Glen Cove Mansion. We live in the Washington D.C. area. I work for the Liberian Shipowners' Council and Andy works for the United States Coast Guard."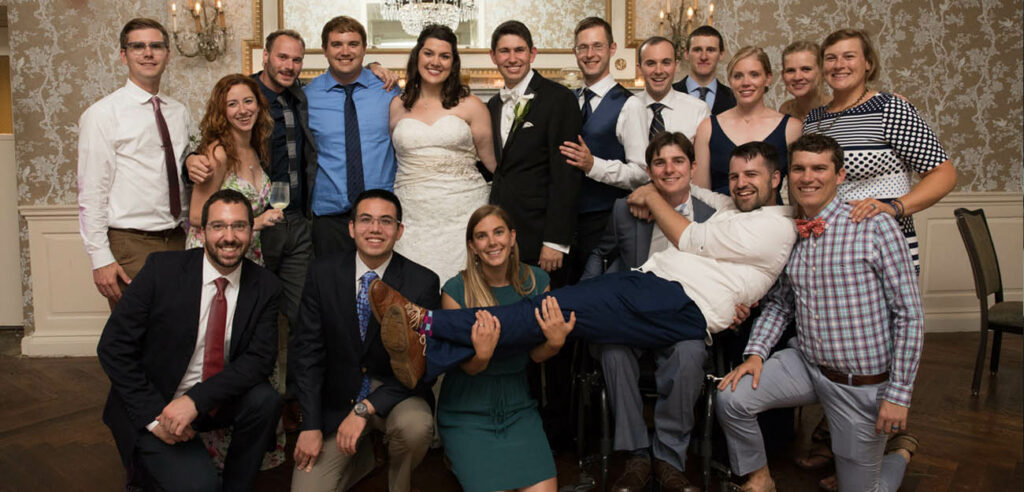 ---
Lidia (Mouravieff) '11 and Schuyler '12 Needham
They met at Webb Institute's 2008 Orientation Week. Lidia was Schuyler's orientation leader, and she actually wrote him a letter the summer before to introduce herself and to welcome him to Webb. It could be that they actually met when Schuyler visited Webb as a prospective freshman. Schuyler apparently sat at Lidia's desk chatting with her classmates during his visit!
The were married 5 October 2014 at Novo Diveevo Russian Orthodox Convent in Nanuet, New York, followed by a reception is the New York Country Club.
Schuyler and Lidia are living on Shelter Island in New York, with their two boys Jonah (2 years old) and Kiprian (5 months old). Schuyler is helping run his family's business, Coecles Harbor Marina & Boatyard.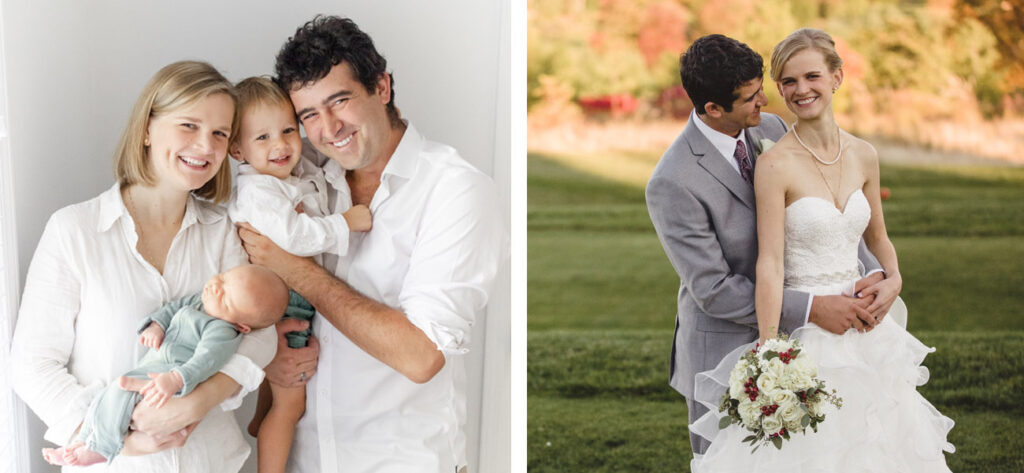 ---
Paul B. '64 and Joan Mentz
"We attended most of the social events at Webb during my four years from 1960 to1964. Joan became my life partner …62 years and counting. We have special memories of Grace Ward and Ethel Bond…so kind to Joan. I shared all of this with June Kiss and Bridget Lisnyk Washlack (both 1963H).

As Webb AD in 1962…Joan kept the clock during Varsity basketball home game. The referees were very concerned…"a girl was keeping the clock," but she did great.
We were married on September 1965 in Queens, New York. We are currently retired with three children and seven grandchildren.