Zeien Lecture: Professor Michael Soupios
March 18, 2021 @ 7:00 pm

-

8:00 pm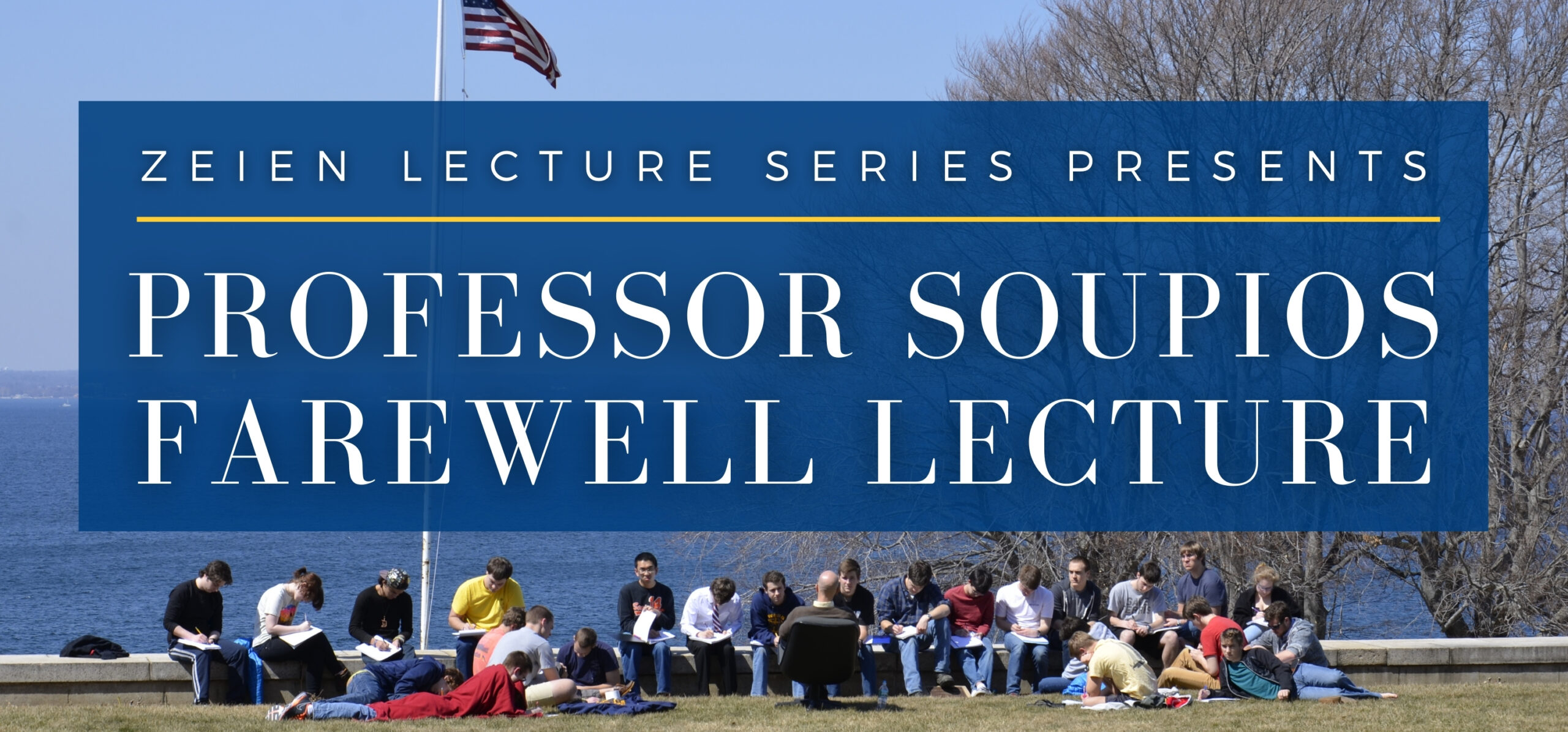 PROFESSOR SOUPIOS RETIRING FROM WEBB
Late last semester Professor Michael Soupios announced that he would retire from Webb, effective as of the end of the fall semester. His teaching the freshman Introduction to Political Philosophy and the junior Development of American Government courses has been fundamental to the Humanities program at Webb for twenty-three years. No one who had him for these courses can forget his incredible breadth of knowledge, his clear and effective explanation of material—and his meeting classes in the Cuneo Courtyard or on the lawn behind Stevenson Taylor Hall.
We are delighted to invite our students and alumni to his farewell Zeien Lecture presentation: 
"Truth or Consequences" on  March 18, 2021, at 7:00 PM EDT
Please check your email for your invitation and Zoom link from community@webb.edu. If you did not receive your invitation, please contact Kerri Allegretta at kallegretta@webb.edu.
---
About Professor Soupios: 
Professor Soupios, Professor of Political Science at LIU, C. W. Post Campus, came to Webb as an adjunct professor in the spring of 1997 at which time he, remarkably, had four master's degrees and three doctorates; in the time he has been at Webb, he completed yet another doctorate. During his "spare" time he has also managed to publish five books and numerous articles on ancient Greek thought and European political theory.  On another note, students who have visited his home have seen his impressive copies of ancient Greek statues and, of course, his Galápagos Island tortoises.
Professor Soupios no longer runs 100-mile marathons, but he is now engaged in some serious mountain climbing.  In 2019  he reached over 18,000 feet on Mount Everest; in 2020 he climbed to the top of Mount Kilimanjaro, the highest mountain in Africa; and in January this year, he climbed six mountains in the Andes, including Mount Ojos del Salado in Chile. His next scheduled climbs are Mount Maunakea in Hawaii this spring and Mount Fuji in Japan this summer.
Professor Soupios' colleagues, former students, and the Webb family thank him for twenty-three years of teaching excellence at Webb Institute and wish him all the best in his further adventures.