If you can design a ship, you can design anything.
The Webb academic program provides a rigorous 146-credit undergraduate education emphasizing engineering fundamentals, collaboration, strong professional orientation, and leadership development.
Our only major, Naval Architecture and Marine Engineering, involves several engineering disciplines, including ship design and systems engineering, marine engineering, electrical engineering, mechanical engineering, and civil/structural engineering. During Winter Work Term, students gain real-world experience by working in the maritime industry.
---
At Webb you start on your major from the first day of classes. You'll be gaining real life, hands-on experience in engineering before your first month of college is over.
The Webb curriculum is based on a systems approach to engineering and is designed to be of such quality and depth that all graduates are prepared to enter the profession and "hit the ground running," or to continue their education in premier graduate programs. View Course Descriptions.
---
Our faculty are made up of internationally recognized experts both within and throughout the fields of Naval Architecture and Marine Engineering. All ten full-time faculty hold advanced degrees in their areas of expertise.
The 7:1 student-faculty ratio and extraordinary availability of professors facilitate close work with students and create the opportunity for meaningful student involvement in significant research.
---
Our Winter Work internship allows you to have four unique learning opportunities to add to your resume by the time you graduate. This is the main reason why our students graduate with 100% job placement!
Freshmen work alongside ship fitters and welders in shipyards. Sophomores serve as student observers aboard ocean-going ships. Juniors and seniors network and apply themselves in design offices all over the world.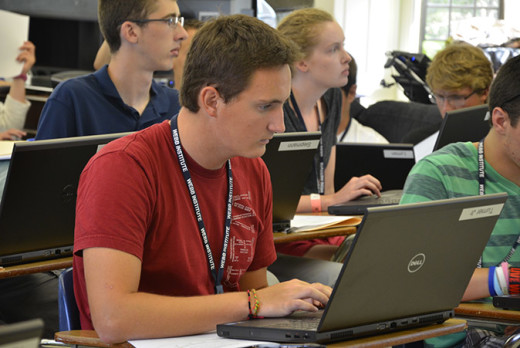 Educational Objectives
---
Graduates function effectively in the workplace with little supervision and quickly assume productive roles.
Graduates exhibit superior professional skills:

Problem solving
Written, oral, and graphical communication
Time management
Innovative thinking
Design of complex systems
Graduates succeed in diverse graduate programs at prestigious institutions.
Graduates live and work according to high ethical standards.
Graduates are able to assume positions of leadership in the global and highly diverse maritime industry.
---
The Office of the Registrar maximizes student success and improves the student experience by ensuring the accuracy and integrity of academic records, providing professional delivery of services related to those records and implementing and enforcing academic standards and regulations in a consistent and courteous manner.
Contact the Office of the Registrar:
Phone: 516-403-5928
Fax: 516-674-9838
E-mail: jwilson@webb.edu
Student Outcomes
---
A. An ability to apply knowledge of mathematics, science, and engineering
B. An ability to design and conduct experiments, as well as to analyze and interpret data
C. An ability to design a system, component, or process to meet the needs within realistic constraints such as economic, environmental, social, political, ethical, health and safety, manufacturability, and sustainability
D. An ability to function on multi-disciplinary teams
E. An ability to identify, formulate, and solve engineering problems
F. An understanding of professional and ethical responsibility
G. An ability to communicate effectively
---
H. The broad education necessary to understand the impact of engineering solutions in a global, economic, environmental, and societal context
I. A recognition of the need for, and an ability to engage in life-long learning
J. A knowledge of contemporary issues
K. An ability to use the techniques, skills, and modern engineering tools necessary for engineering practice
L. An ability to formulate, plan, and execute an independent research program
M. A practical understanding of ship design, ship-building, and ship operation from the perspective of a naval architect/marine engineer
---
Students have access to these state-of-the-art facilities:
A full list of our facilities is available here.
---
The Webb Institute – University of Southampton Exchange Program (SOTON) was established in the spring of 2008 as a means of further realizing our mission statement encouraging students to develop a global perspective and broadening their educational experience.  Recognizing that globalization is a factor of ever-increasing importance in today's world, Webb Institute understands the need to be proactive in creating opportunities for today's students to experience different cultures and to interact with individuals whose world view may differ from their own.  As one of many avenues that may be pursued to achieve this goal, Webb participates in a Semester Abroad/Student Exchange Program with the University of Southampton, School of Engineering Sciences, Ship Science Program.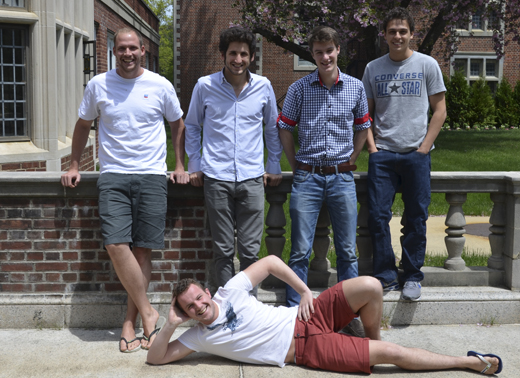 Exchange Program
---
In 2013, Webb Institute was accepted to be a host institution for the Brazil Scientific Mobility Program (BSMP).  This program allows qualified undergraduate students from Brazil who are studying naval architecture, marine engineering, naval engineering, or ocean engineering to attend Webb for two consecutive semesters.  Upon completing their period of study at Webb, the students return to Brazil to complete their degree programs.    From Webb's perspective, this program enhances the diversity on Webb's campus while increasing the exposure of Webb students to international issues.  The first BSMP student entered Webb in the junior class in the 2014 spring semester.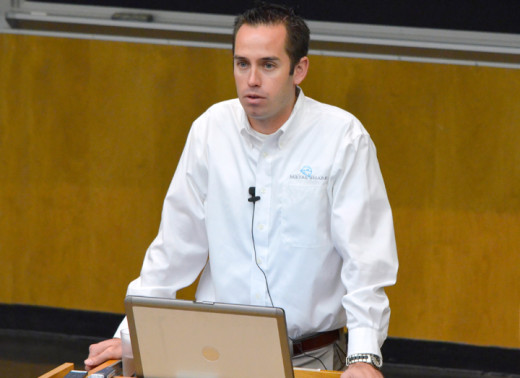 Christopher Allard '04 speaking about his company Metal Shark Aluminum Boats
---
This weekly lecture series is designed to expand our student's education in both technical and non-technical subject areas. Topics include:
New Technologies
Professional Experiences
Historical Events
Current Events
Recent speakers include:
Click here for this semester's Monday Lecture schedule and for more information.
For more lectures please visit our Vimeo Lecture Channel!
---
This formal lecture series was made possible through a generous donation from Dr. and Mrs. Alfred M. Zeien '52. All constituents of Webb are invited, along with community organizations.
Past speakers included:
For more lectures please visit our Vimeo Lecture Channel!