What is Webb Giving Day?
Webb Giving Day is a celebration of William H. Webb's giving spirit and all members of the Webb family who have followed in his footsteps through their support. Through his extraordinary generosity, our founder redefined the concept of "paying it forward". With the help of our student ambassadors – the ultimate beneficiaries of your gifts – this celebration helps promote success in Webb's Annual Fund, the foundation of giving to Webb.
We invite alumni, trustees, parents, grandparents, parents of alumni, and friends to tune in during the month of May. You should expect to hear from our students; they are grateful for your support!
Webb's fourth annual Giving Day is culminated by announcements on Friday, May 19, 2017, during Webb's Homecoming week. On this day, we will announce progress toward our Annual Fund goals and deliver a special message from the students.
How can I help promote Webb Giving Day?
Post about Webb Giving Day on your social networks like Facebook and Twitter using #WebbGivingDay and spread the excitement!
How can I make a gift?
If you have not yet had the opportunity to do so, please make your Webb Annual Fund gift today by calling Webb's Development Office at 516-759-2040, via email at development@webb.edu, or online.

Webb Giving Day is All About Our Students!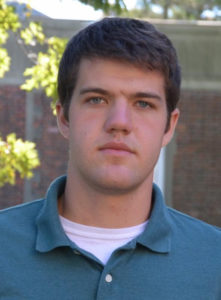 Tyler Gray-Hoehn '18
Junior Class President
"When I choose a word to describe Webb, it is opportunity. Webb is not always about the fun, rather it is about challenging yourself to be the best you can be. This is a foundation for both personal and academic opportunities.
Webb has provided opportunities for me to improve my work ethic, my leadership skills, and build deep friendships. I have had the opportunity to inherit a new family, my class. The personal side of Webb is hard to advertise and articulate but it is just as important as the academics. To graduate in four years with at least eight months of work experience is incredible. The day-to-day academic rigor allows us to enter Winter Work prepared and ready to tackle every challenge. Webb blends labs, work experiences, lectures, and homework into an education that has and will provide me opportunities that are hard to rival.
I am appreciative of all who make this opportunity possible. Your continued support makes it possible for Webb to continue changing lives like mine. This education would not have been within reach without Webb's exceptional scholarships. Thank you for your continued support."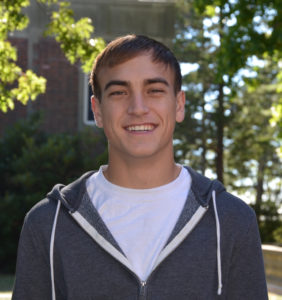 "Thank you so much for your support of Webb Institute from all of us who attend this amazing school. It is overwhelming to see the power that our alumni and benefactors have in changing the many lives that wander these ornate halls. As a born-and-raised maritime fanatic from the vastly-nautical state of Illinois, I can honestly say that I have been offered the opportunity of a lifetime.
The experiences and knowledge that I have collected thus far in my three years at Webb far surpass any that I could have ever imagined as a child. From designing ferries for major U.S. cities to sailing across Europe on an LNG tanker, I have truly broadened my horizons during my time here.
Only through the generosity of the Webb family can this amazing institution continue to thrive. Webb's exclusiveness, quality of education, and integrity require a strong support group to maintain a sustainable system. We are glad that you are a part of this support group and I too look forward to doing my part to ensure that the future of this school, and its students, is bright."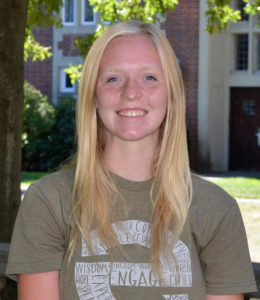 "When I was little, I dreamed that I would travel the world, exploring new places and learning new things. However, being from a depressed railroad town in Pennsylvania, as I grew up I came to believe that my dream was unlikely to happen. Enrolling at Webb allowed me to  re-imagine my childhood "delusions" as my new reality. 
Because of Webb, I have been able to travel the world, from South Korea to Panama, and have amazing experiences interning all over the Country. I have learned so much in my travels and I have learned even more at Webb. Best of all, I have set an example for my little sister. Because of Webb my sister will now know that she can do anything. 
I enthusiastically thank all of the supporters of Webb! Because of your generous donations, my life and the lives so many other students, have changed for the better." 
Thank you for your continued support of Webb!