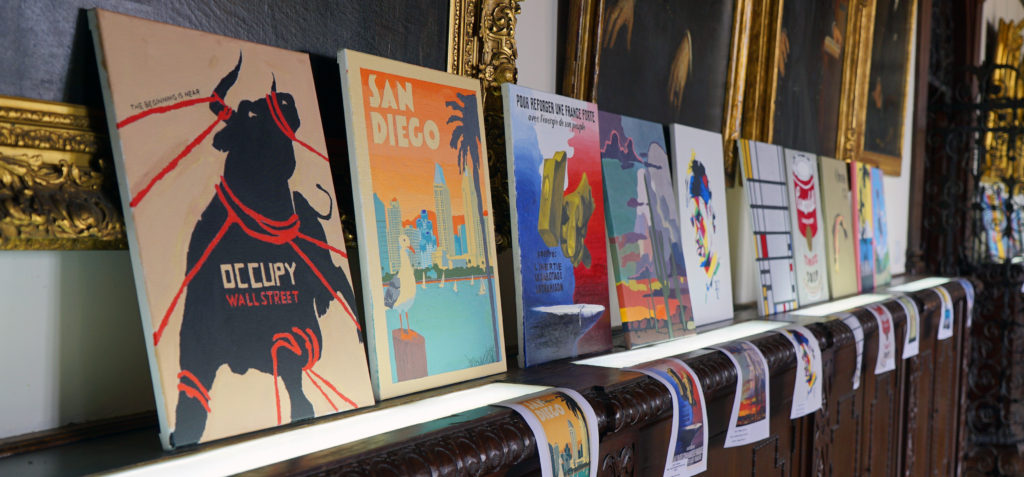 Each year, Professor Richard Harris's Western Culture II class participates in an art project that requires them to recreate a painting or illustration. The goal of the project is for the student to learn to look closely at-and really see a work of art, as well as acquire a better sense of the roles of composition and color.
This year, the Class of 2021 recreated a painting or illustration from the Post-Impressionist period or later by artists such as Andy Warhol, Bob Dylan, and Piet Mondrian.
Upon completion, each student work of art was exhibited in the Visconti Reception Room to be viewed during graduation week, June 21-23.
---