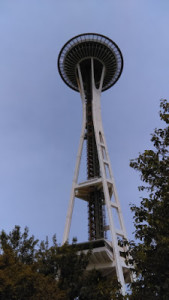 With summer 2016 in full swing, Webbies are making the most of their time off campus by doing a variety of things. While some are using the summer to take a much needed break before the fall semester begins, others are traveling across the country for internship opportunities.
Vincent "Vinnie" Commisso '17, is spending his summer in the Pacific Northwest working at SAFE Boats International (SAFE) in Bremerton, Washington.  SAFE is an American-owned aluminum boat manufacturer and leading supplier to military, federal, state and local law enforcement, fire and rescue agencies throughout North America and around the world.
In an effort to document his summer experiences, Vinnie has created a blog entitled, "A Seattle Summer, 2016" where he shares photos, videos, and details about his internship and exploration of Washington.
So far, Vinnie has visited a Navy salvage ship, gone hiking, attended a car show, visited a museum, and even met up with some fellow Webbies.
To visit Vinnie's blog: http://seas16.blogspot.com/