Homecoming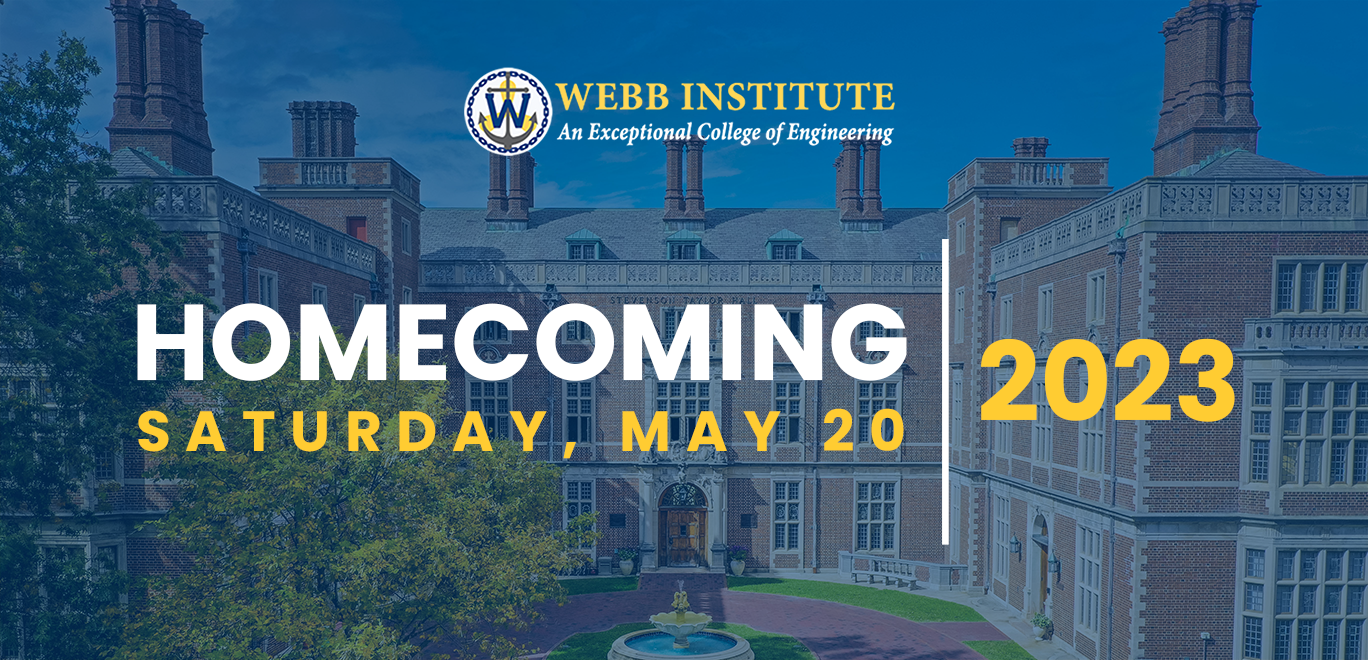 As this year's Homecoming approaches, we extend a warm invitation to welcome Webbies back to reconnect with old friends and reminisce, see the exciting changes on campus, and meet the new faculty and staff.
We will celebrate with a wide range of events and activities including a luncheon and dinner.
This year, we will present the 2022 William Selkirk Owen Award to Jon J. LaBerge '76 during our dinner ceremony.
Life can be busy, so be sure to save May 20th on your calendar.
Schedule of Events
(subject to change)
| | | |
| --- | --- | --- |
| Start Time | Activity | Location |
| 10:00AM | Registration & Continental Breakfast | Cuneo Courtyard |
| 10:15AM | Disc Golf | Cuneo Courtyard |
| 10:30AM | Webb Merch Store & Red Cross Fundraiser for Ukraine (auction bidding closes at 5:30PM) | Cuneo Courtyard |
| 11:00AM | Winter Work Experiences presented by Students | Henry Auditorium |
| 12:00PM | BBQ Luncheon | First Terrace Tent |
| 1:00PM | Webb Merch Store | Cuneo Courtyard |
| 1:15PM | Reunion Photos | Cuneo Courtyard |
| 1:30PM | Tours of the Couch Academic Center and Innovation Lab (20 min) | Keeler Reading Room |
| 2:00PM | WoW (Women of Webb) Meeting | Livingston Library |
| 3:00PM | Annual Webb Alumni Association Meeting | Henry Auditorium |
| 4:15PM | President Martecchini's Update on the Institute | Henry Auditorium |
| 5:00PM | President's Reception & Acknowledgment of Josie Wilson's (Hon.) Service to Webb and her Retirement | Cuneo Courtyard |
| 6:30PM | Dinner & Presentation of W. Selkirk Owen Award to Jon J. LaBerge '76 | First Terrace Tent |
Accommodations:
East Norwich Inn
516-922-1500 or 800-334-4798
6321 Northern Boulevard
(Route 25A at Route 106) East Norwich
Holiday Garden Inn
516-626-3600
3 Harbor Park Drive, Roslyn
Holiday Inn Express
516-627-2460
1053 Northern Blvd. Roslyn
Roslyn Hotel
516-625-2700 or 800-626-9005
1221 Old Northern Boulevard, Roslyn
Comfort Inn Syosset
516-921-1111 or 800-228-2800
24 Oak Drive at Jericho Turnpike, Syosset
The Inn at Fox Hollow
800-291-8090
7755 Jericho Turnpike, Woodbury
Glen Cove Mansion
516-751-5622
200 Dosoris Lane, Glen Cove
(Mention 2023 May Webb Events Room Block
via phone or email at moc.noisnamevocnelg@snoitavresermcg)
(Deadline: April 18th, 2023)