Natural Propulsion in Ship Design Conference
November 16 @ 9:00 am - 4:40 pm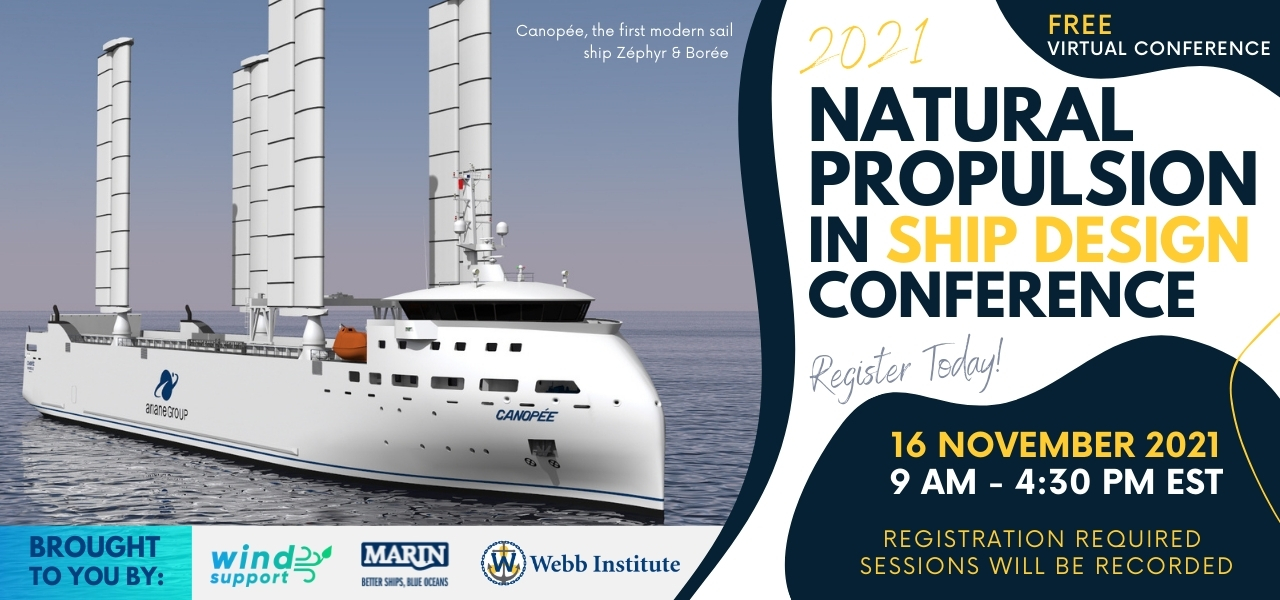 Join us for this free virtual conference to learn directly from leaders in the field how wind propulsion accelerates the transition to zero carbon ships.
16 November 2021
9 AM – 4:40 PM EST
Registration is required.
---
Topics include: 
Natural propulsion for transport & shipping: potential and expectations in the current context
Steady aerodynamics and hydrodynamics
Maneuvering & Seakeeping – Unsteady hydrodynamics
OceanWings wingsails technology
Satori, a cutting-edge weather routine system
Feasibility study of a wind-powered bulk carrier
The Neoliner Project, an innovative, low-carbon transportation alternative
Speakers include (keynote speakers to be announced): 
Rogier Eggers, MARIN
Guilhem Gaillarde, MARIN
Sergio Perez, USMMA
Jean Zanuttini, Neoline
---
This event was made possible by: 
For questions, please contact Laurent Corbel, Executive Producer at Wind Support NYC at lcorbel@windsupport.nyc.