What is Webb Giving Day?
Each year during the month of May, Webb pauses to reflect and give thanks for the love and support received from the Webb Community.  Webb Giving Day is a celebration of our benefactors who emulate the giving spirit of our founder, William H. Webb. This special day provides a unique opportunity to acknowledge and thank the Webb Family for their past, present, and future financial support of Webb's Annual Fund.
We invite alumni, trustees, parents and grandparents of current Webb students, parents and grandparents of Webb alumni and our wonderful network of friends to join us.  The 8th Annual Webb Giving Day is highlighted by a short video on Friday, May 21.
How can I help promote Webb Giving Day?
Share, "like," and post about Webb Giving Day through Facebook, Instagram, Snapchat, and Twitter using #WebbGivingDay. Help spread the news and support Webb students!
How can I make a gift?
If you have not yet had the opportunity to participate, please make your 2020-21 Annual Fund gift today by mailing a check to Webb, make a gift online, or by calling Webb's Development Office at 516-759-2040.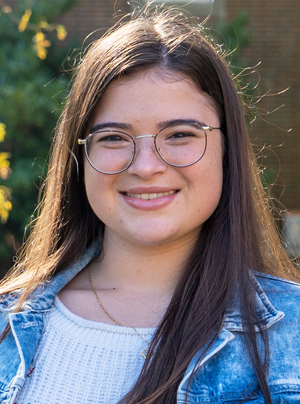 During my college search, I discovered Webb Institute by chance. Soon after visiting and being accepted, I fell in love with the school's family atmosphere, faculty, and unique curriculum. My passion quickly led me to engage in a variety of leadership positions, serving as Women of Webb Chair, Secretary of the Leadership Committee, and this year, I was elected as the Student Organization President.
My internship experiences at Webb have been incredibly valuable in furthering my education. These experiences helped me apply the theoretical knowledge I learned in the classroom to chaotic, real-life environments.
Attending Webb would have been merely a dream were it not for the support and thoughtful contributions from the entire Webb Family. Your gift to the Annual Fund on Webb's Giving Day will help ensure that present and future Webbies enjoy the same opportunities I have been provided. THANK YOU!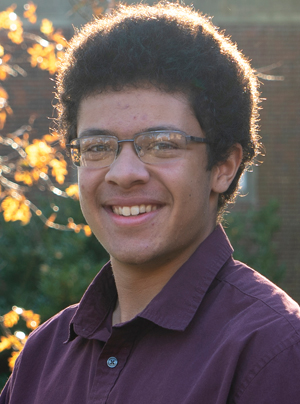 I first learned about Webb with the help of my older sister. I wondered aloud one day if "boat engineering" was a major? She did a quick Google search and found Webb Institute. The school's small size and internship opportunities strongly appealed to me, so I applied and was lucky enough to be accepted.
As I complete my second year at Webb, I am realizing that my dream has come true. The hands-on learning opportunities that have been provided to me both in and out of the classroom are remarkable.
When I first considered applying to Webb, I didn't think I could afford to come here. I soon found out that because of the generosity of the Webb community, Webb offers a full-tuition scholarship to every student. Your commitment through the Annual Fund helped make it possible for me to become a Webbie. THANK YOU!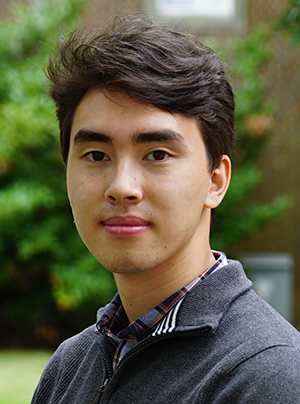 I came from a small high school where I knew everybody by name, and during my college search, I was hoping to find a place that felt like a close community. I also knew I wanted to study engineering. Webb has provided me with both; a unique educational experience and a place that feels like a home away from home.

As a freshman, I am loving learning inside and out of the classroom. I was honored to take up the role of Freshman Class President and thoroughly enjoyed my first Winter Work term at NASSCO in San Diego. My Webb experience has been like no other!

Thank you for your support during Webb's Giving Day. Your Annual Fund gift helps to provide students like me an excellent education. Just as important, your gift has helped me become a part of the wonderful Webb family!