What is Webb Giving Day?
Webb Giving Day is a celebration of William H. Webb's giving spirit and an opportunity to thank the members of the Webb family, who through their support, have followed in his footsteps.  Through his extraordinary generosity, our founder redefined the concept of "paying it forward."  With the help of our student ambassadors – the ultimate beneficiaries of your gifts – this celebration helps promote success in Webb's Annual Fund, the foundation of giving to Webb Institute.
We invite alumni, trustees, parents, parents of alumni, current and past grandparents and friends to join us.  During the month of May you will hear from our students who are grateful for your ongoing support!
Webb's Sixth Annual Giving Day is highlighted by a short video on Friday, May 17; plus Saturday and Sunday (May 18 & 19) is Webb's Homecoming Weekend, during which we will announce progress toward our Annual Fund goals.
How can I help promote Webb Giving Day?
Share, like, and post about Webb Giving Day through Facebook and Twitter using #WebbGivingDay. Help spread the news and share the excitement!
How can I make a gift?
If you have not yet had the opportunity to do so, please make your Webb Annual Fund gift today by calling Webb's Development Office at 516-759-2040, via email at development@webb.edu, or by visiting our Invest in Webb page.
Important to Note!
This is the final year of the Campaign for Webb: America's Most Unique College.  Every gift made to Webb through June 30, 2019 will be added to the $49 million raised in pledges and gifts to date.
It's not too late for you to join this historic fundraising effort—make your gift during Webb's Giving Day!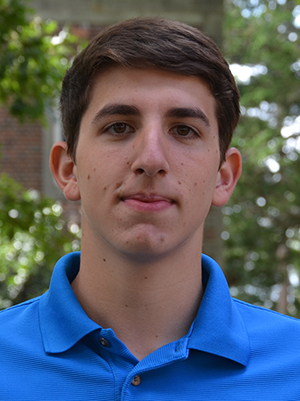 I am so grateful to have been accepted to Webb Institute. The education and real-world experience that each student receives is unique to Webb.
For Winter Work this year I boarded a Matson ship, the MV Manoa. The route began in Seattle, then Oakland and Honolulu before returning to Seattle—a journey we completed twice! I first worked on the bridge helping the second mate with navigation and maneuvering when entering and exiting ports. For the second part of my trip, I was assigned to the engine room where I assisted the second engineer with general maintenance; even crawling through an exhaust manifold!
What made the whole experience even more special was that at each port, there were Webbies to visit and hang out with as we shared Winter Work stories. Participating during Webb's Giving Day helps make these experiences possible for current and future students. Thank you for your continued support!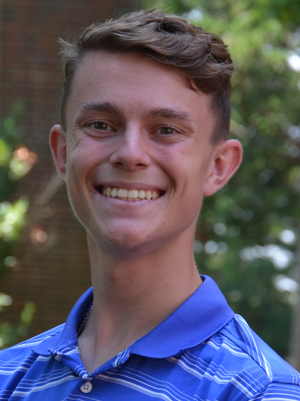 It is an honor to be part of the Webb Institute family. My decision to attend Webb was based on many factors: the focused curriculum, the Winter Work experience (my first tour was at Metal Shark Boats in Alabama), and the outstanding opportunities both in and out of the school. The most important consideration was the size of the school—having the same 27 classmates for four years feels more like a family than a class.
In my short time at Webb, I have been involved outside of the classroom. I am the Freshman Class Representative on the Rules and Leadership Committee, a member of the Sailing and Soccer Teams, and this spring joined Webb's Tennis team which just won its second consecutive Hudson Valley Intercollegiate Athletic Conference title!
Webb Giving Day is a wonderful opportunity to show your support for Webb and its current student body. Thank you for your gift large or small. All donations make a difference in shaping my Webb experience. Please help to "pay it forward."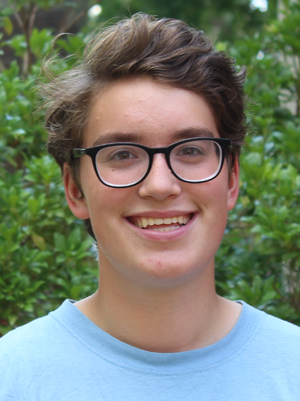 I came to Webb because I love boats and engineering. Sailing during my summers at a YMCA camp along with strong interests in the sciences, especially physics, inspired me to apply. I could not be happier with my decision. Webb has an unbeatable reputation in the maritime industry.
Thus far in my Webb career, I have interned at Metal Shark Boats, served as an engine cadet aboard the Maersk tanker (Peary) in a journey to Antarctica, and this winter worked at Resolve Marine Group in Fort Lauderdale, Florida. Great work experience!
I have also been very involved outside the classroom. I serve as President of the Student Organization, member of the Women of Webb, and play on the Women's Basketball Team. Webb has taught me many great skills that I know will help me both professionally and personally. 
I would be unable to attend Webb if it were not for your generous donations. I am forever indebted to every person who has helped me make it to this point and I promise to pay it forward for future Webbies. Thank you for your being part of Webb's Annual Giving Day!