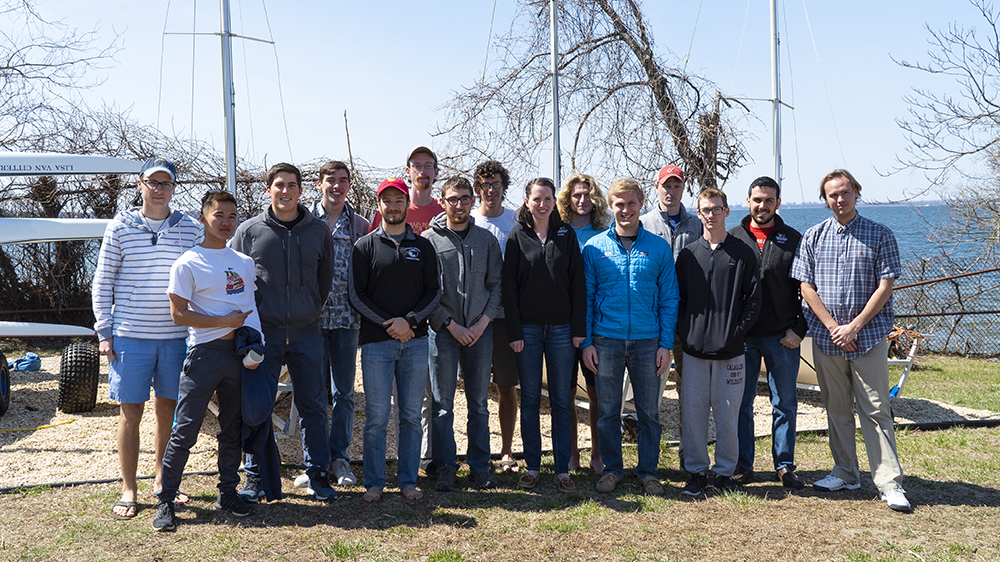 Our coaches are professional sailors and boatbuilders who have extensive international and big boat experience. They have made extensive modifications to Desperado, the custom 40 we sail, and Peacemaker, a Ker 11.5.
Every aspect of the Webb sailing team has student involvement with proper guidance from our coaches and support staff. This prepares team members for lifelong success in sailing. Expectations are high for team members both on and off the water in terms of taking care of our boats, organizing our events, and running our yacht club.
Many teams can make you a great sailor, but Webb can teach you to be a great teammate, to take pride in the boats you sail, and even to run your own team.
For more information contact the Sailing Captain at sailingcaptain@webb.edu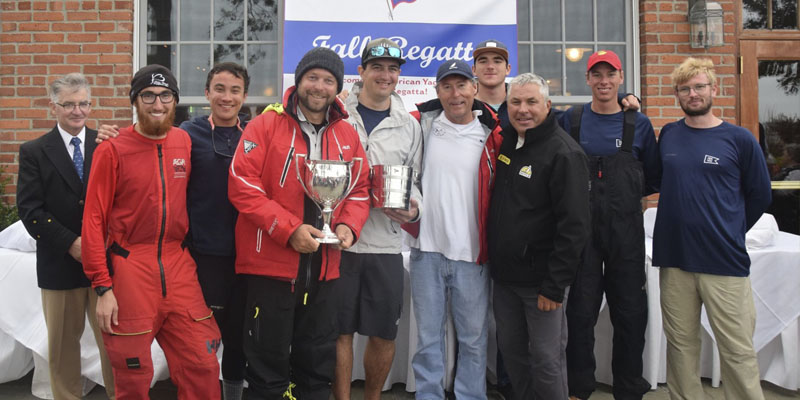 Offshore Sailing
The Webb Offshore Sailing team provides a rigorous training program for sailors of all levels. With a packed spring and fall season, there are plenty of opportunities to get out on the water. The team practices a few times a week and races or practices most weekends. The team regularly sails six boats, Peacemaker (Kerr 11.5), Desperado (Custom 40), Defender (8 meter), Victian (Figaro 2), Williwaw (Figaro 2), and Hoonigan (J105). The team scompetes in all the major races in Long Island as well as Newport to Bermuda, and Block Island Race Week.
Recent Results: 1st in Class 2019 Vineyard, 1st in Class 2019 Block Island Race Week, 2nd in Class 2019 Block Island Race, 1st Place YCC Cup, 3rd in Class 2018 Intercollegiate Offshore Regatta, 2nd in Class 2018 Vineyard Race, 3rd in Class 2018 Newport to Bermuda Race, 1st in Class 2018 Block Island Race, 1st in Class 2017 Vineyard Race, 1st in Class 2017 Block Island Race.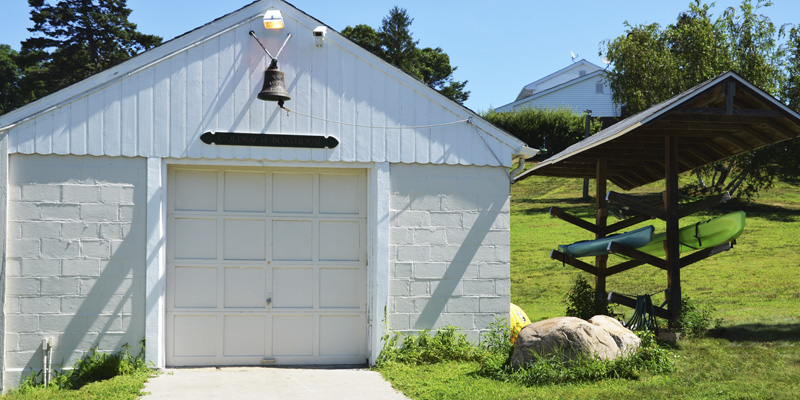 Yacht Club
All students at Webb are members of the Webb Yacht Club.  The Webb Yacht Club offers free access to all of its boats to the students of Webb. Only a short two minute walk from the classrooms, the Yacht Club makes it easy for all Webb students to get out on the water. The Yacht Club has a fleet of 8 420s, 2 lasers, 2 whalers, 4 kayaks and a Hobbie 16. The Yacht Club also has communal water skis and tubes that are available for student use.
Student Leadership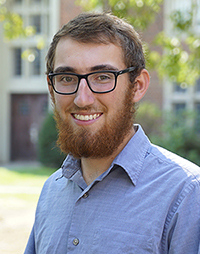 Commodore & Big Boat Captain
Ben Hunt is a member of the Webb class of 2021. Along with being the Commodore of the Webb Yacht Club, he is also the Captain of the Webb Offshore Team and a member of the Webb Dinghy Team.
Ben began racing keelboat at the age of 14 as the bowman on a Beneteau First 36.7 and has been sailing since the age of 11. Since joining the team in his freshman year, Ben has raced over 1500nm and sailed over 3000nm with the team. Ben spent his freshmen year winter work term working for Webb's offshore coaches repairing the team's Kerr 11.5, Peacemaker. Ben, like many on the team, is a jack of all trades. He routinely is the driver, pit, or the bowman, depending on the needs of the team.
Ben enjoys sailing on the Yacht Club's lasers and 420s as well as wakeboarding and tubing behind the Yacht Club's whalers.
Other Leadership positions:
Vice Commodore
Rear Commodore
Fleet Captain
Motor Boat Captain
Dinghy Captain
Coaches
Coach
Professor Royce began sailing keelboats on the Great Lakes in 1977 on his father's C&C 35. Up until 1994, he focused on sailing dinghies like Thistles and Tartan Tens. In 1995, he began sailing a Taylor 40 in New Orleans, successfully competing in many local regattas. Since moving to Long Island, he has sailed on a variety of high performance boats. He owns a Tripp 33 that served as Webb's "big boat" up until 2015. Currently, he is the team's tactician for buoy races and a navigator/driver for distance races.
He is a member of the Storm Trysail Club, New York Yacht Club, Glen Cove Yacht Club, and the YRALIS PHRF committee.