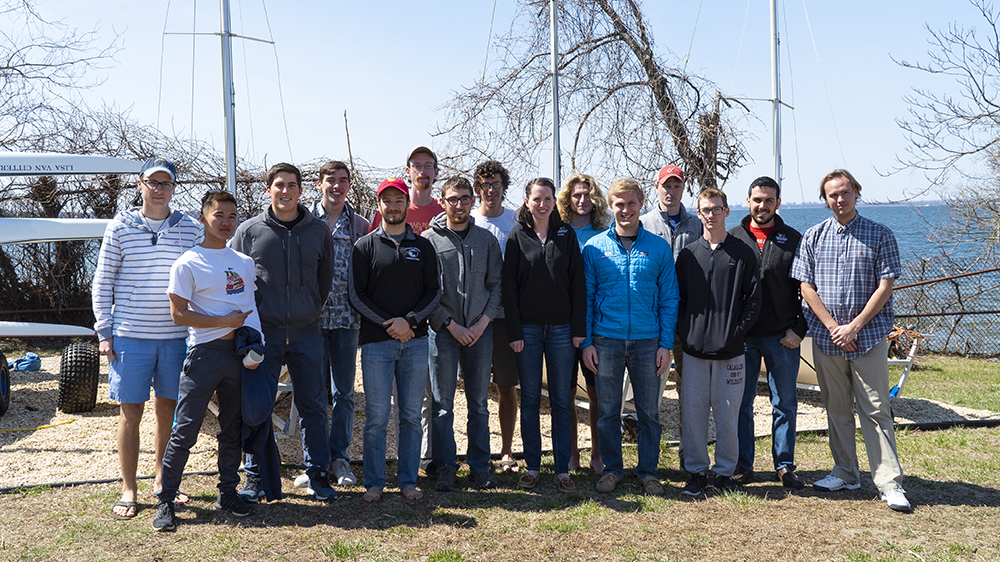 Our coaches are professional sailors and boatbuilders who have extensive international and big boat experience. They have made extensive modifications to Desperado, the custom 40 we sail, and Peacemaker, a Ker 11.5.
Every aspect of the Webb sailing team has student involvement with proper guidance from our coaches and support staff. This prepares team members for lifelong success in sailing. Expectations are high for team members both on and off the water in terms of taking care of our boats, organizing our events, and running our yacht club.
Many teams can make you a great sailor, but Webb can teach you to be a great teammate, to take pride in the boats you sail, and even to run your own team.
For more information contact the Sailing Captain at ude.bbew@niatpacgnilias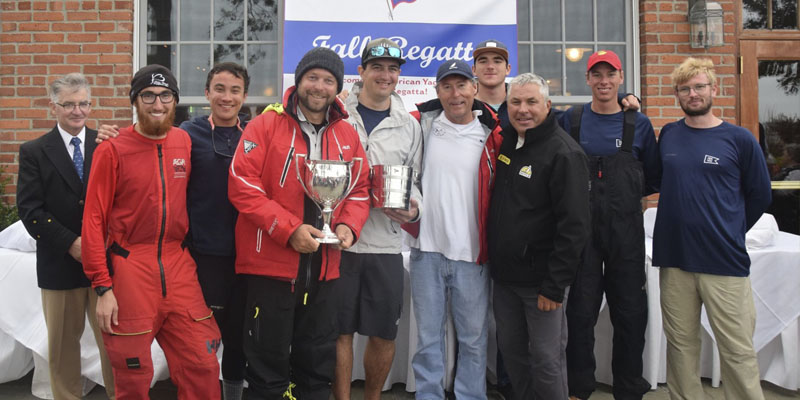 Offshore Sailing
The Webb Offshore Sailing team provides a rigorous training program for sailors of all levels. With a packed spring and fall season, there are plenty of opportunities to get out on the water. The team practices a few times a week and races or practices most weekends on boats provided by North East Keelboat Alliance (NEKA). The team regularly sails six boats, Peacemaker (Kerr 11.5), Desperado (Custom 40), Defender (8 meter), Victian (Figaro 2), Williwaw (Figaro 2), and Hoonigan (J105). The team competes in all the major races in Long Island as well as Newport to Bermuda, and Block Island Race Week.
Recent Results: 1st in Class 2019 Vineyard, 1st in Class 2019 Block Island Race Week, 2nd in Class 2019 Block Island Race, 1st Place YCC Cup, 3rd in Class 2018 Intercollegiate Offshore Regatta, 2nd in Class 2018 Vineyard Race, 3rd in Class 2018 Newport to Bermuda Race, 1st in Class 2018 Block Island Race, 1st in Class 2017 Vineyard Race, 1st in Class 2017 Block Island Race.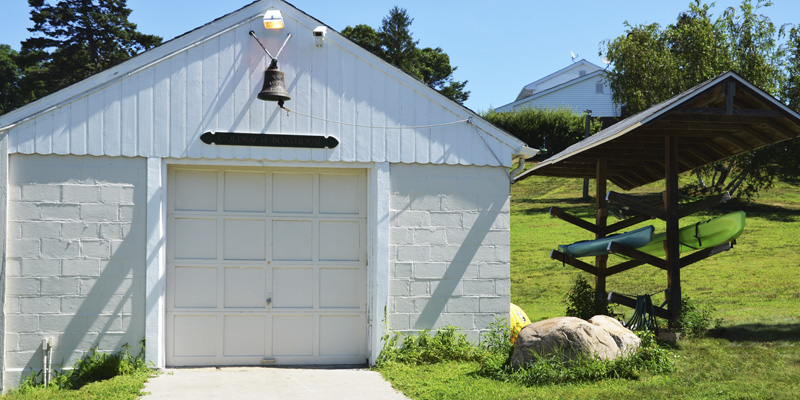 Yacht Club
All students at Webb are members of the Webb Yacht Club.  The Webb Yacht Club offers free access to all of its boats to the students of Webb. Only a short two minute walk from the classrooms, the Yacht Club makes it easy for all Webb students to get out on the water. The Yacht Club has a fleet of 8 420s, 2 lasers, 2 whalers, 4 kayaks and a Hobbie 16. The Yacht Club also has communal water skis and tubes that are available for student use.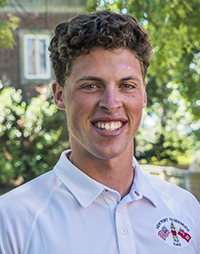 Zach Doerr '24 – Offshore Team Co-Captain
"I learned to sail first on my dad's Capri 22, he sold that and bought a Cal 24 which I continued to learn on. I then started sailing sunfish and eventually Hobie 16s as well. I also had some experience with J80s and Flying Scots before Webb. Most sailing was done on a small lake in PA with a little bit of Great Lakes sailing and Chesapeake Bay sailing as well. I have done several regattas on the Figaro 2s, and have done Around Long Island Race 2021, Vineyard Race 2021, Block Island Race 2022, Newport Bermuda Race 2022, and Bermuda Short Handed Return 2022 on Groupe 5."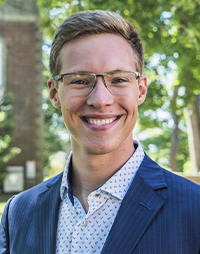 Abner (AJ) Mills '24 – Offshore Team Co-Captain
"I first learned to sail by taking the small boat sailing merit badge at boy scout summer camp. In order to continue sailing and learn more, I found a group called the Cayuga Lake Cruising Fleet. I would have to travel an hour and a half one way to be able to sail every weekend. I sailed a Tanzer 25 usually in a mixed fleet of around 5 to 8 other boats. My boat did okay usually. Since starting at Webb I have logged over 3500nm. Most of my Webb sailing has been on Figaro 2's with my 2nd semester of sophomore year including much more sailing on Desperado for races such as Vineyard (Fall semester), AYC Spring Race Series, EDLU, Block Island Race, Newport – Bermuda Race.
Over the summer between freshman and sophomore year, I stayed on campus with a few others and raced in the Block Island Race Week, Around Long Island Race, and many other races on the Long Island Sound."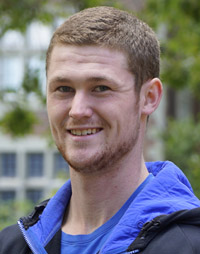 Liam Keady '22 – Motor Boat Captain
Liam is part of the class of 2022 and in his position as Motor Boat Captain, he is in charge of the upkeep and maintenance of the two Whalers kept at the Yacht Club. He grew up working on many different types of boats and self-taught himself how to work outboard engines and how to do Fiberglass work while helping his father work on his family boats.
Also at Webb, Liam is the captain of the Basketball team and a member of the Volleyball Team. He is also involved with the dinghy sailing team to provide the whalers as coach boats for practice
Professor Royce began sailing keelboats on the Great Lakes in 1977 on his father's C&C 35. Up until 1994, he focused on sailing Thistles and Tartan Tens. In 1995, he began sailing a Taylor 40 in New Orleans, successfully competing in many local regattas. Since moving to Long Island, he has sailed on a variety of high-performance boats. He owns a Tripp 33 that served as Webb's "big boat" up until 2015. Currently, he is the team's tactician for buoy races and a navigator/driver for distance races.
He is a member of the Storm Trysail Club, New York Yacht Club, Glen Cove Yacht Club, and the YRALIS PHRF committee.