Naval Architect — Turned Paper Engineer
After graduating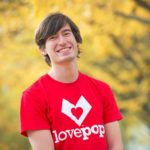 from Webb in 2009, I pursued a master's degree at MIT in Computation for Design and Optimization, hoping to learn how to harness the power of technology to create better ship designs without having to build them one at a time. I learned a great deal about Greek symbols, linear algebra, and most importantly, how difficult it is to sum up real-world problems as a system of equations. While at MIT I worked with ABS and the folks at SeaRiver Maritime (ExxonMobil) on building a logistics system for offshore vessels and employing it to attempt to predict future trends in offshore support vessel design. As a lucky coincidence, I met a professional management consultant and fell in love with his job of helping managers identify their biggest challenges and influencing others in their organization to make positive changes. I was incredibly surprised to learn that there is an entire profession dedicated to this and that I could get a job doing that.

Whirlwind World Tour as a Consultant
Immediately after MIT, I joined McKinsey & Company, a global management-consulting firm, where I focused on oil & gas and maritime projects, traveling from London to Chile to Australia, always working on incredibly interesting projects with passionate, intelligent people. I learned about large-scale safety and process transformations, due diligence for big mergers and acquisitions, how to drive revenue growth in stagnant industries, and operational efficiency improvement. While I love engineering, I really felt alive in McKinsey's intense environment of challenging deadlines and holistic approach to problem-solving that merged hard core engineering with business problems, and people and management challenges. It felt like I was back at Webb with unbelievable amounts of homework due every day and a room full of smart people to help get through it all.
From Ship Building to Business Building
In late 2012, I got a call from my '09 classmate and best friend John Wise, who had just been accepted to the MBA program at Harvard Business School. John had been working for Webbies, Chris Allard '04 and Matt Unger '04 at Metal Shark Boats building their engineering team and designing boats for the Coast Guard and Navy, including the winning bid for the USCG Response Boat Small (a $190m contract). John and I had always thought about starting a business, and we decided I should try to join him at business school so we could start something together. Eight months later we started HBS together and began dreaming up a series of terrible business ideas that included at one point a hydroponic fish and lettuce farm.
The Beginning of Lovepop
Six months into business school, John and I found ourselves on a global immersion program in Vietnam. I was working for an online dating app, and John was working for a radio station. One night, we came upon incredible artistic paper sculptures at a market in Ho Chi Minh City. We fell in love and started arguing about who discovered them first and who would be allowed to use them for his own personal stationery. We also immediately connected the technique to our ship design training. The style of sliceform is almost identical to how ship's lines plans are developed.
After arriving back in the states, we shared the concept with our classmates, friends, and family. We were blown away by the reaction. Everyone had someone special to give a Lovepop to. After a couple months of experimentation, we launched a website, built a Kickstarter campaign, created our first set of designs, and built the very beginnings of Lovepop. John's background using 3D design software at Metal Shark Boats and realizing those designs with a computer-controlled cutting table translated very well into designing cards in 3D and cutting paper on a laser cutter.
Several months later we opened our first retail location in South Station, with fellow Webbie Colin Spillane '13 crashing on our couch and working 15-hour days in the freezing cold while John flew to Vietnam and opened our first production facility. We got a huge break in December last year when we had the opportunity to pitch our business on Shark Tank and secured an investment from Mr. Wonderful Kevin O'Leary.
---
Lovepop Today
Today, Lovepop has over 150,000 customers, 200+ designs, and over 200 employees worldwide. Despite an increasingly paperless society, we are seeing an increased demand and love for our paper cards. We just closed a financing for $6m to help launch a wedding invitation platform early next year in response to intense customer demand.
But what I love most is to come into work and see the passionate team that we have working on bringing our unique 3D designs to the world. Everyone has a different passion. For some it is the stories our customers send us about how they are using Lovepop to share an emotional moment with someone close to them. For others it's a love for creating magical paper art. And for others it's the challenge of integrating hard-core engineering with aesthetics in a way that solves our customers' needs.
---
Why I Believe Webb is so Special
Every day in our business, we are forced to make tradeoffs involving many disciplines. Our design spiral includes color palette, material selection, sculpture design, sculpture engineering, and customer use case in place of lines, machinery, seakeeping, and structures, but the concept is the same. I believe that Webb is a community of people dedicated to a way of thinking and a way of learning that combines hardcore engineering disciplines with a design-minded holistic approach to problem-solving involving business and customer needs as well as people and time management. But it's more than that. It's also a community dedicated to a higher ideal, creating opportunity for young people to get a great practical education that gives them the freedom to immediately become contributing members of our society. I feel like the community we are building at Lovepop, dedicated to helping people show their gratitude for others with mini marvels of art and engineering, is similar in so many ways to the Webb family I'm a part of. I'm very proud of my Webb family and what it stands for, and I am actively involved with the school as a trustee and chair of the Communications Committee.
I am forever grateful to Webb for the problem-solving skills and work ethic I learned, and I hope to do my part to help tell Webb's story to more of the world and get more people involved in the Webb community. And, if you are ever passing through Boston, drop me a line, and pick up a card at Lovepop HQ!
This article can be found in Webb News – Winter 2016-17 edition.