By Barr Turner '17
Even thousands of miles from the familiar iron gates and brick edifices of Webb Institute, the sense of community among Webb students and alumni remains strong. Webb graduates and students experienced this at the annual Webb Europe Alumni meeting, graciously hosted this past February by Mark Martecchini ('79) and his wife Laurie at their home in Rotterdam. The event, organized by Leah Sosa ('08), brings together members of the Webb community currently living in Europe. This year, that group included students on winter work assignments, recent graduates completing master's degrees, and alumni with established careers in various European countries.
Europe's vibrant maritime industry and wealth of higher education institutions make it an attractive place for Webbies to settle after graduation. This year's meeting was attended by Webb graduates currently living and working in the Netherlands, Denmark, the UK, and Italy. Additionally, two recent grads are currently completing graduate degrees at European institutions: Delft University in the Netherlands and ETH Zurich in Switzerland.
Three current Webb students were also able to attend the meeting, as they were fortunate enough to complete internships this winter in Europe. This year, students held internships at STX Shipyard in St. Nazaire, France; Lloyd's Register in Trieste, Italy; and the ship management company Hammonia Reederei in Hamburg, Germany. In recent years, Webb students have held winter work positions at Maran Gas Maritime Inc. in Athens, Greece; Gaztransport & Technigaz (GTT) in Paris, France; ZF Marine Krimpen in Zaag, Netherlands; and Stolt Tankers in Rotterdam, Netherlands.
Over drinks and dinner, the meeting's attendees shared their experiences in Europe and reflected on the opportunities that Webb has made possible for them. A common theme was the unique and rewarding nature of living and working abroad. Cody Owen ('15) shared his experiences as a student in the Offshore Engineering track of the European Wind Energy Master program, which is comprised of a consortium of universities in northern Europe. As part of this program, Cody has studied at DTU (Denmark), TU Delft (Netherlands), NTNU (Norway), and is currently completing his master's thesis at TU Delft. Gilberto Besena, who spent a semester at Webb in 2015 as part of an exchange program with the University of Southhampton, remarked that he was impressed with the great sense of community and group culture among Webb graduates. Gilberto currently works in the sailing yacht industry in Genoa, Italy.
Overall, this event was a great opportunity for Webbies in Europe to reminisce on fond memories of Webb and discuss the rewards and challenges of working, living, and interning abroad. A wonderful time was had by all. In typical Webb fashion, the evening wrapped up with a few pints at a local bar.
More photos from trip on Bree Louie's '17 winter work blog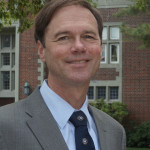 After considering input from the many stakeholders that comprise the Webb community, the Board of Trustees selected the Bentel & Bentel design for our new Academic Center. Located on the second terrace in close proximity to Stevenson Taylor Hall and the Livingston Library, the Academic Center will be readily accessible by students and faculty. The Center will house classrooms and lecture halls, student team rooms and conference rooms, faculty offices, and the Couch Lab (our computer technology center). It will be a modern teaching facility which stylistically complements the Georgian architecture of Stevenson Taylor Hall. We are nearing the final stages of Schematic Design, roughly equivalent to the preliminary design phase in shipbuilding. Please check back here for updates!
At Homecoming, we look forward to updating alumni on the design status. We anticipate start of construction in early 2018 and opening of the Academic Center for the 2019 fall semester.
-President R. Keith Michel '73
On Monday, March 6, 2017, Founder and President of 4aBetterBusiness Paul Vragel '72 is scheduled to speak to students as part of Webb's Monday Lecture Series.  Vragel will address students on the topic, "Using Systems Engineering to Achieve Transformational Business Results."
Based on transformational results achieved by 4aBetterBusiness in manufacturing, distribution and B2B services companies, the presentation will cover the core insights that enable transformational results, an example of systems engineering applied to a design and manufacturing company, implementation issues to ensure management and employee buy-in, tools that can be used immediately, and resources for further reference and investigation by the students.
Read Student First-Hand Experiences
Daniel Roske & Sarah Stretch '19
Roske and Stretch are documenting their Winter Work term experiences as they work for Matson MAHI MAHI in Honolulu, Hawaii.
Jonathan Wang '20
Jonathan Wang is documenting his first Winter Work term experience while working at SAFE Boats in Tacoma, Washington.
Ashley Dias, Muriel Weathers & Abashai Thomas '19
Read about Ashley, Muriel, and Abashai's Winter Work term experiences as they travel aboard the Maersk PEARY to Antarctica.
Bree Louie '17
Check out photos of Bree's experiences in Trieste, Italy as she works for Lloyd's Register.
Assistant Professor of Structural Engineering John C. Daidola, along with class of 2017 students Andrew M. Arnold and Michael J. Imbesi, have co-authored a paper entitled, "Trimaran Preliminary Structural Design Procedures for a Large High Speed Sealift Ship." The paper will be presented at this year's American Society of Naval Engineers Day, Technology, Systems & Ships on February 14, 2017 in Washington, D.C.
Structural design characteristics for a large high speed trimaran sealift ship are determined using the Lloyd's Register Trimaran Rules. These are compared to characteristics determined utilizing a more traditional naval approach for monohulls and with a combination of naval and American Bureau of Shipping commercial criteria. The analysis also considers additional approaches for determining transverse hull loads and wet deck pressures by alternative procedures.
The research was sponsored by the Office of Naval Research under the ACCeSS University Consortium.