Through the Campaign for Webb: America's Most Unique College, Webb aims to raise $40 million to enhance the college's programs, infrastructure, and financial resources to meet the growing challenges of an expanding marine industry.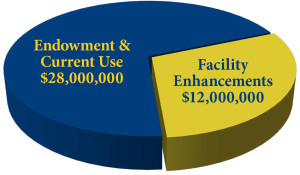 Of the $40 million Campaign goal, $28 million will be raised to strengthen the endowment and ensure intergenerational sustainability of the full-tuition scholarship model, and $12 million will be earmarked for facilities improvement, headlined by the new academic center and renovations to Stevenson Taylor Hall (STH).
If you're interested in learning more about the Campaign for Webb, please call Anthony Zic, Director of Development at 516-759-2040.  If you wish to make a gift today, please click here.  The Campaign for Webb is a comprehensive effort; every gift made from July 1, 2013 through June 30, 2019 counts toward the Campaign for Webb.
This historic effort is off to a remarkable start as we have secured $41.5 million through October 2017. Our work is not done! The early success has been driven by Cornerstone donors, each of whom have made commitments of $2,500,000 or more:
Cornerstone Donors
Arthur '54 & Marilyn Burr
The Burrs are honorary members of the Campaign for Webb Cabinet.
"…There were many other instances when I was fortunate enough to be in the right place at the right time, but nothing compared to the good fortune of being able to get a great, and free, engineering education at Webb, all thanks to the generosity of William H. Webb."
Dr. John C. Couch (Honorary Alumnus)
John is a member of the Campaign Cabinet.
John sees the Campaign for Webb as "crucial to allowing Webb to prepare students to understand, utilize and benefit from continuing advances in technology" and that is why he has made a Cornerstone level commitment to the Campaign.
Jon Couch

(deceased)
Jon Couch had a love for boats and boating.  He was a successful businessman, a skilled carpenter, aviator, and professional motorcycle racer, as well as an avid yachtsman.  As a result of his family's maritime legacy, Jon left a generous gift for Webb in his estate.
Harold "Gerry" F. and Marguerite Lenfest

Gerry Lenfest is an honorary member of the Campaign Cabinet.
"Alumni and friends of Webb should consider the Campaign a call to arms – to enhance the endowment and provide the funds needed to assure future students an education without the burden of tuition."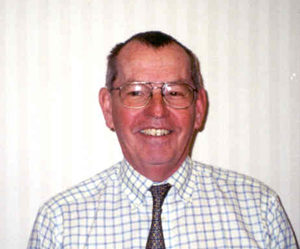 Dr. Peter Van Dyke '60

Peter is a Trustee Emeritus at Webb Institute.
"Webb taught me engineering skills of approximation and estimation that carried over into other endeavors where I found them extremely useful."
Alfred M. and Joyce Zeien '52

Alfred is a William Selkirk Owen Award recipient.
"My Harvard degree was important to my career, but it was Webb that made me the person I became."